Great Extensions to Add to Your Google Chrome Browser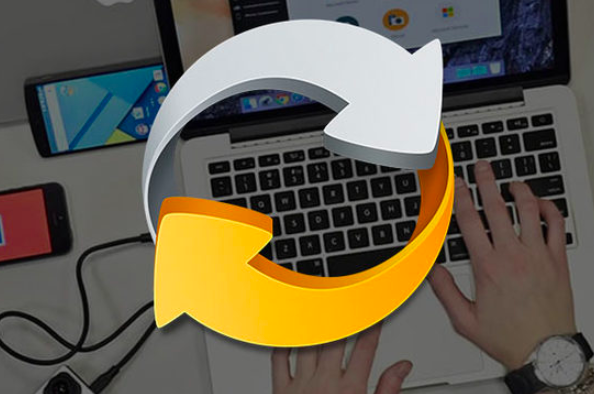 It's amazing how many people are familiar with mobile apps, but don't utilize browser extensions. If you use Google Chrome (like many people) there are a plethora of powerful extensions you can add to your browser for helpful features and increased functionality. Once you start using these extensions throughout your business day, you will find that they certainly help your workflow. Here are some great extensions to consider for work and life.
Speedtest by Ookla
It's very common for professionals to hop from one Wi-Fi source to another throughout the day. If you are someone that is constantly going from the office to a new cafe or co-working space, you may find that the Speedtest by Ookla extension is very helpful. With one click from your browser, you can get an immediate report on the stability and power of the internet source you are connected to.
LastPass
Most people these days have dozens of passwords to remember for all sorts of things. Social media, bank accounts, work emails, the list goes on and on. LastPass helps you organize all of these passwords in one central location. You only have to remember one password, the LastPass account login, and you can access all of your passwords directly from this browser extension. It's completely encrypted, and there is no limit to how many passwords you can store.
Save to Pocket
This is an amazing app for those professionals that are always taking screenshots and saving links. Save to Pocket allows you to save all of your clips and details in one central place, organize them, and share them across all of your devices. It's also great for research as it will recommend more content depending on what webpages you are saving.
FantasyPros
This recommendation is less for productivity and more for your midday break. Fantasy football players are some of the most insatiable sports fans in the world. They keep up on the last news and rumors, and are constantly referring to the NFL picks and predictions before upcoming matchups. With these fans in mind, a great extension to consider is FantasyPros.
Instead of constantly opening new tabs and switching from page to page, the FantasyPros extension will help you manage your fantasy team and give you a powerful resource to refer to throughout your day. You can get expert advice and pour over spreadsheets of the best players in the NFL. This extension will certainly take your dedication to fantasy sports to the next level and help you win your tournament with your friends.
Alexa Traffic Rank
The Alexa Traffic Rank extension is a quick and powerful feature that can instantly tell you some information about a webpage you have visited. One click will show you what a website's traffic ranking is, where this website is most popular, how many sites are linking in, and you can even use the Wayback Machine to see how a website used to look throughout the years. This enables you to check a website's authenticity, compare it to other sites in the same category, and gather information about the website fast.
Open Multiple URLs
Open Multiple URLs is a pure productivity app that is as straightforward as the name implies. For people that constantly work with spreadsheets, this extension will allow you to select numerous urls and open them all at the same time instead of the tedious process of clicking each link or pasting them into your browser. It may not sound like much but you will find yourself constantly using this.
The Great Suspender
Everyone knows that Google Chrome can be heavily memory intensive. We all know the feeling, throughout a day you may accumulate a dozen or more tabs that stay open and you swear to yourself you'll get around to reading them. The Great Suspender is an extension that is aimed at managing these open tabs that are sucking up all your RAM.
The Great Suspender will free up your memory by suspending any tabs that haven't been in use. If you are worried about it potentially getting rid of something important, don't worry. You have lots of settings that you can adjust, like how long a tab can stay open for while being unused and you can also whitelist specific sites so they never get closed.