Xender app-easily transfer data/music from Android to iPhone or iPad (iOS) devices | Transfer data/music from iPhone to Android devices too!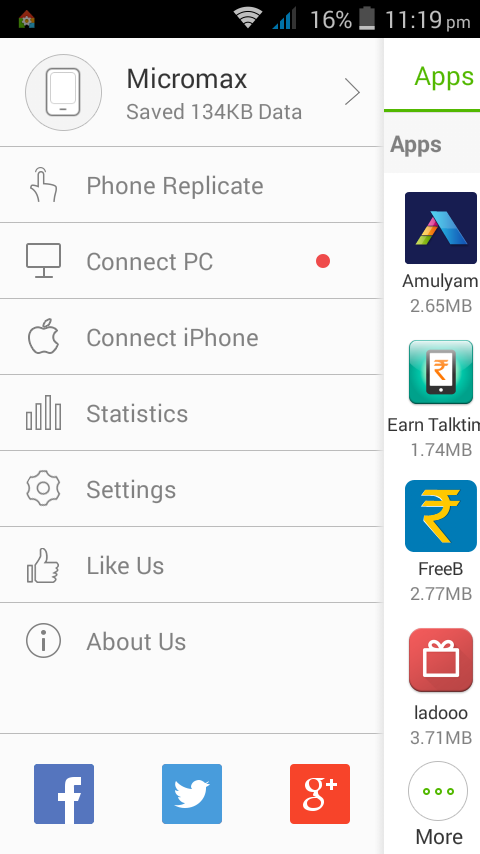 There are very few or limited options when it comes to transferring data from Android devices to iPhone/iPad , most take the route of using WhatsApp/Dropbox to transfer data from Android to iPhone . Not only it consumes data but is also less speedy, and results in compression/loss of data(as in case of WhatsApp) . Xender for iOS / Android is an awesome app which will solve all your worries! It transfers data from Android to iPhone/iPad using Wi-Fi network but without consuming data!. All you require is to have both the devices connected in a group (i.e have the same Wi-Fi connection) , In-this tutorial We will see transferring data/files/music from Android to iPhone , and transferring data/music from iPhone to android too.
Note – If you want to transfer data between to and from iPhone/iPad to iPhone/iPad, please refer this article , Also if you're looking to transfer video/movie to your iPad/iPhone please refer this article to be able to play mkv,avi and other video formats.
Tutorial to use Xender App for transferring data/music from Android to iPhone and iPhone to Android.
First of all download and install Xender app on your devices –Click here to Download Xender app from Google Play Store. (Android)

Click here to Download Xender app from Apple iTunes Store. ( iOS ) works on iPad Air 2 , iPad mini too
Now , we need to create a group in order to transfer between iPhone and Android so as we can start the transfer, Open the

Xender app on Android

 and select or tap on "more" option. (Its located on the bottom left hand side as shown in alongside image).
After tapping on more select the "Connect iPhone" option from the menu .
Now , On your iPhone/iPad , Navigate to Settings – > WLAN and connect to the WiFi network starting with "ADY etc….".
Once your iPhone or iOS device gets connected, Open Xender app on your iPhone/iPad and click on the "Connect Phone" Option.
That's it! now just select the data which you want to send , on either of the device Android or on the iPhone, and tap on "Send" . (Check the second image for details)
Woah! your music/data will be transferred within seconds! and this is perhaps the only way you can transfer songs/music from Music library of iPhone to Android!
Note / Update – Many users asked us for method to import songs/music from Xender app to Music library , please read this article to import music/songs from Xender / ShareIt app to default Music player library of iPhone/iPod/iPad.
Here's another image which will explain the procedure in a simple way . If you have any doubts/encounter any problems feel free to comment ,and ya Xender app is Free for iOS as well as Android .