PhoneRescue iPhone Data Recovery Software for Mac Review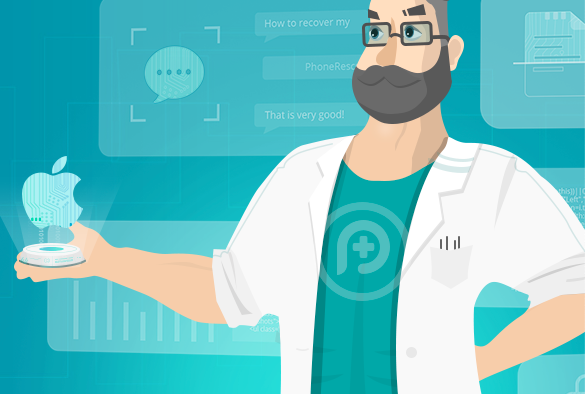 It is essential for every iOS users to take a backup of their device's data regularly. If you too are using an iOS device and don't take regular backup of data such as photos, contacts, documents, videos etc. To keep your data safe and to help recover your stored data, PhoneRescue is here. IMobie PhoneRescue Data Recovery Software for iOS is the best solution to keep your data safe and backed up!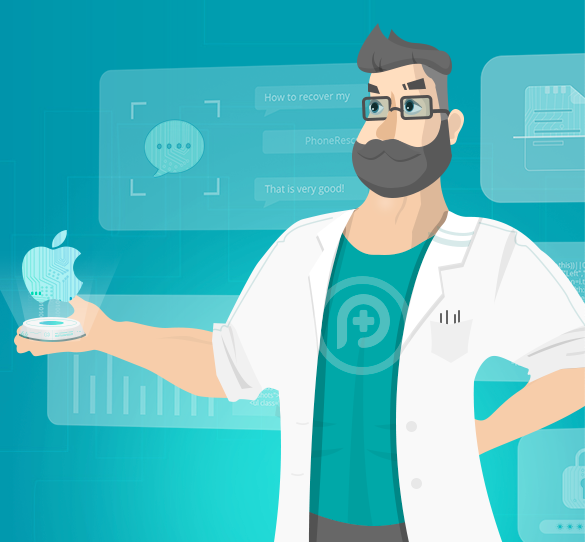 IMobie PhoneRescue iPhone Data Recovery Software Review:
The PhoneRescue iPhone Data Recovery software is compatible with both, Mac and Windows Operating Systems. With this latest software, iPhone and iPad users can easily recover all types of data stored in various platforms. You can get back your lost or deleted files back to your device using this software. It works with the latest intelligent scanning metrics to find lost or deleted files and help you recover them as per your needs.
PhoneRescue: Key Features
Supports Multiple Languages
PhoneRescue Software is compatible with a number of languages. You can select your preferred language from the available options to start using this software. If you are not comfortable with English, you can choose your native language to use this software on a respective PC system. Currently, the software supports seven different languages.
Easy-to-use Interface
Using this data recovery software is very easy. You just need to install the software and connect your iOS device to your PC system. The software will detect your device and you will be able to start using the different recovery options.
Multiple Recovery Options
The software lets you recover your lost or deleted data in three different ways.
Recovery from an iOS device
By choosing this option, you can recover data directly from your iPhone or iPad device.
Recover from Backup
If you have previously taken a backup of your iOS device, then choose this option to recover data from the backup. It lets you recover data from iTunes using your computer system.
Recover from iCloud
If you have backed up your data on iCloud, then use this option. By selecting this option, you will get your data stored on iCloud recover easily. You can get all the valuables back to your device by choosing the Recover from iCloud option.
IOS Repair
If your iPhone or iPad device crashed or showing a black screen or just Apple logo in the middle, then by using this iOS repair tool, you can easily get it repaired. Yes, you just need to connect your device to the PC and the rest will be handled by the software itself.
Data Recovery for Apps
Apart from the phone's data, the same software lets you recover data from the third-party apps. This feature is compatible with a few apps only for now; however, the developers may add more apps' compatibility in the future.
How does PhoneRescue for iOS Software work?
As noted above, PhoneRescue software serves intuitive user-interface which lets anybody use it on a respective PC system. The software is compatible with Mac and Windows PC systems and is also available for Android devices and not only for iOS devices.
The first thing you need to do is installing the PhoneRescue Software on your Mac. Go to the official page and select Free Download option for Mac from the front page.
You just need to follow the same steps to install the downloaded setup file. Once the software is installed, go ahead and launch it on your Mac system. The first page will ask you to select your preferred language. Here, we have selected the English language.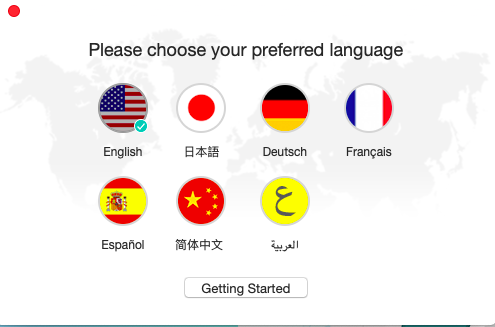 The next screen will show you all the useful options and tools of the software. At the bottom side, you will see a message "Please connect your device." Make sure you use a compatible USB data cable and connect your iPhone to the system. Once the device is connected, the message will be changed to "Your iPhone is Connected."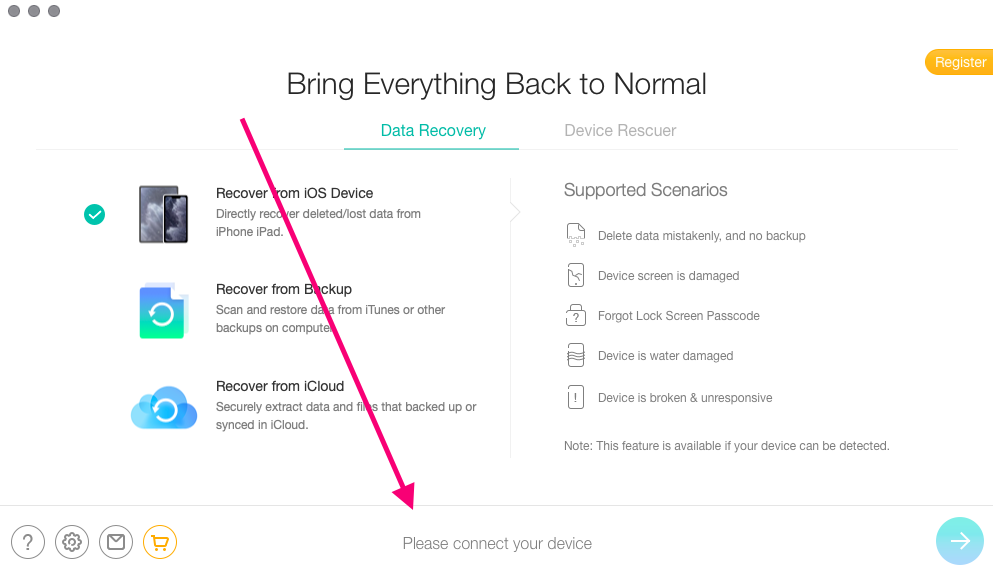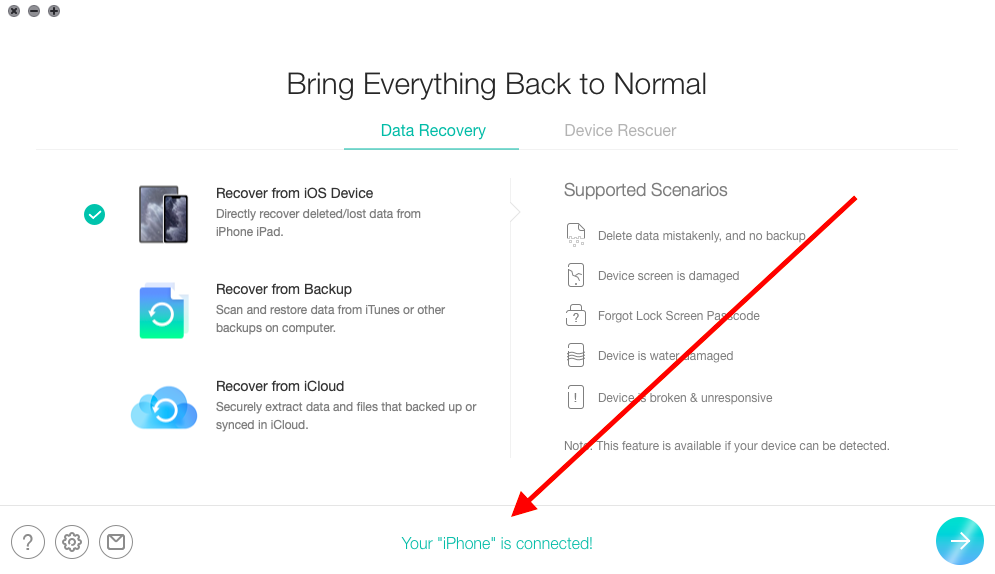 The free version of the PhoneRescue Software comes with limitations. If you have purchased the premium version, then you can click the Register button and enter the License key to get all the premium features of the software.
As mentioned above, you will be able to recover your data with three different ways, select the suitable options from the given options.
The next screen will ask you what type of data you want to recover using this software? The list will be of contacts, photos, videos, documents, call history, messages, calendar, reminders and much more. The software supports 31 different types of files which you can recover. You can also select all the options from there.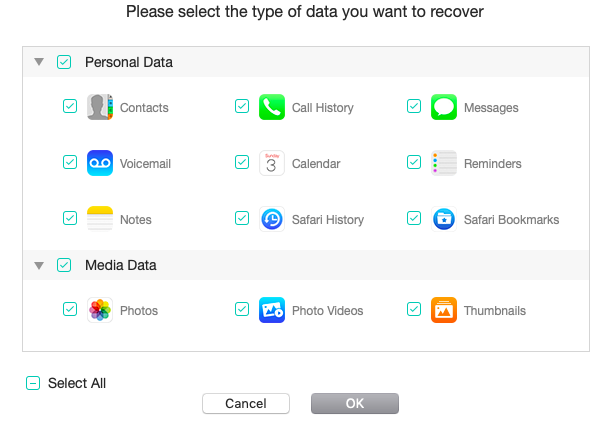 Once done, click Ok button. Now, the software will start analyzing the data of your device from the selected platform. It will take a few extra seconds; you have to be a little patient here.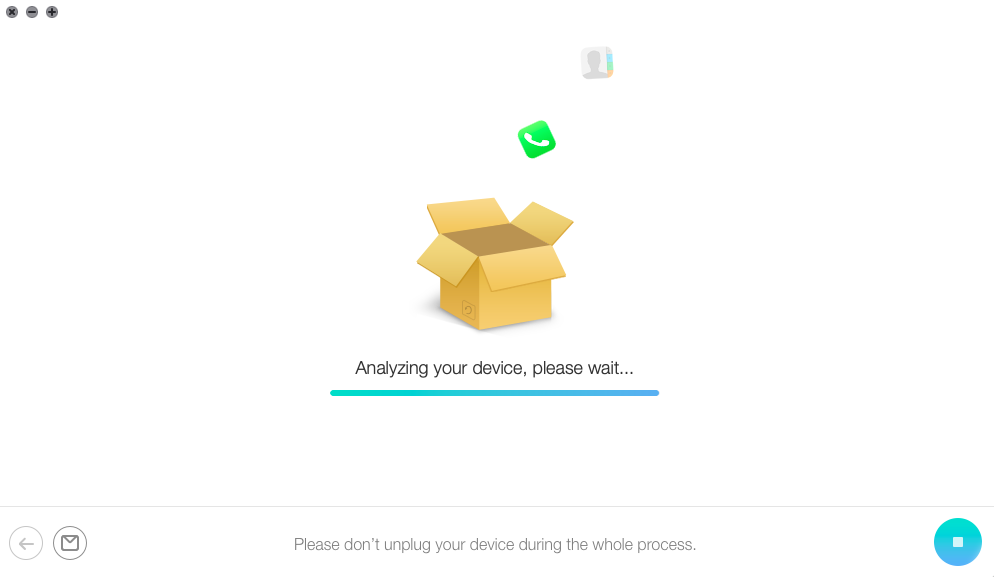 The next page will show you the list of files which can be recovered back to your device. You are allowed to view and select the files from the presented list. After selecting the files, just click Restore icon given at the lower right corner of the page.
The selected files will be restored back to your device. If you have selected multiple files to recover, then it will take some time. Keep things as it is and you will see a message upon completion. The same software can be used to recover permanently deleted photos from iPhone as well.
Technical Specifications and System Requirements
Supported OS: Windows and Mac
RAM: 1 GB Minimum
Space: 500 MB Minimum
CPU: Pentium IV 2.4 GHz and Above
Supported iOS Devices: iPhone 3G, 3GS, iPhone 4, 4s, iPhone 5, 5s, 5c, iPhone 6 Plus, 6s Plus, iPhone SE, iPhone 7 Plus, iPhone 8 Plus, iPhone X, Xs Max, XR, iPhone 11, 11 Pro Max.
IMobie PhoneRescue Data Recovery Pricing:
The software is available with two different editions, a free edition with limited features and tools, and a paid or we can say pro edition which requires you to pay for it. The premium version for a single user is available for $49.99 for one year. Or you can go with the lifetime license for $59.99.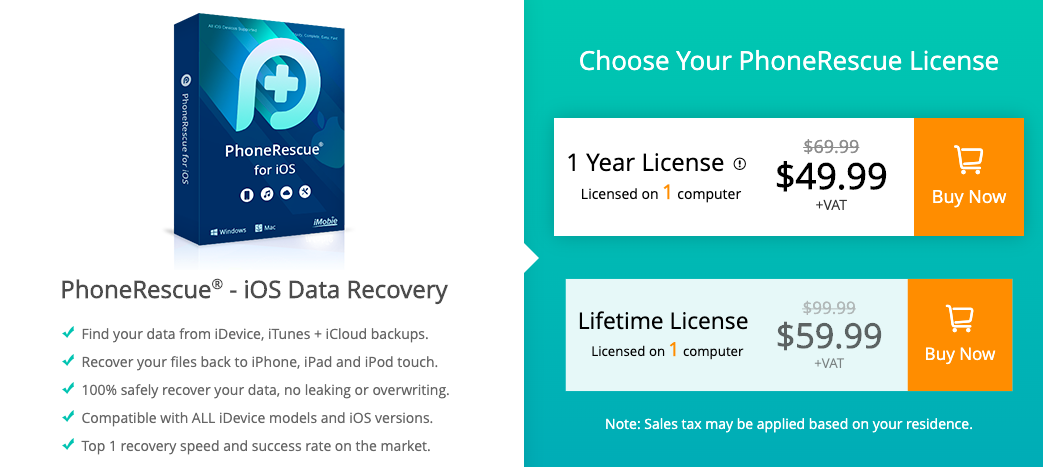 Conclusion:
PhoneRescue is undoubtedly the best iOS Data Recovery Software present in the market. The software packs all the essential features and advanced data recovery tools to get all the lost or deleted data from your iOS device recovered. Test out the free software now!