Best And Top Content Manager For Your iPhone| AnyTrans Review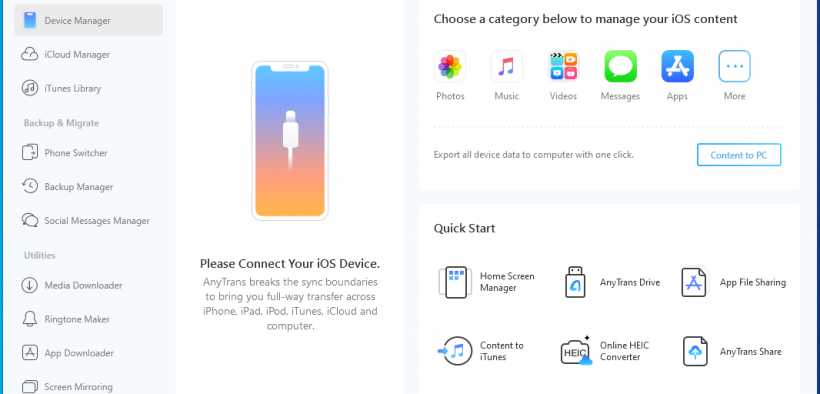 Apple introduced PC Suite for Windows, and Mac OS X computers and consumers embraced it. However, Apple device consumers frequently have seen limitations of the PC Suite throughout the years and many crucial functions are missing from the program. Fortunately, we have third-party developers, who have recognized the limitations and introduced multiple solutions out there.
What is AnyTrans for iOS?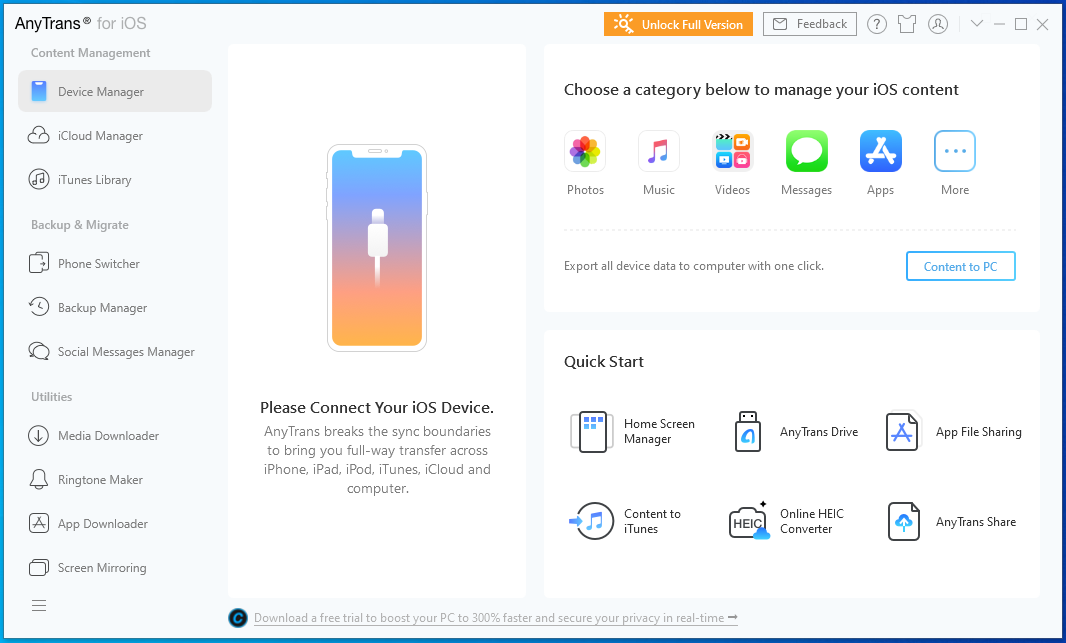 AnyTrans for iOS is a PC Suite for Windows & macOS machines that enables iPhone, iPod, and iPad consumers to manage the device and eliminates limitations that Apple could not bring in their solution. I would say that you can pretty much do most of the things on iTunes but AnyTrans does have unique features that set it apart from iTunes.
Download AnyTrans for iOS (FREE)
Sophisticated Backups
I have to highlight backup functions because I consider them powerful in many aspects and sophisticated. I was able to back up specific files and also create a full backup of the phone. Allow me to show you how you can create a backup.
Step 1: Click on any application icon to create a backup or click on "Content to PC" for the entire backup.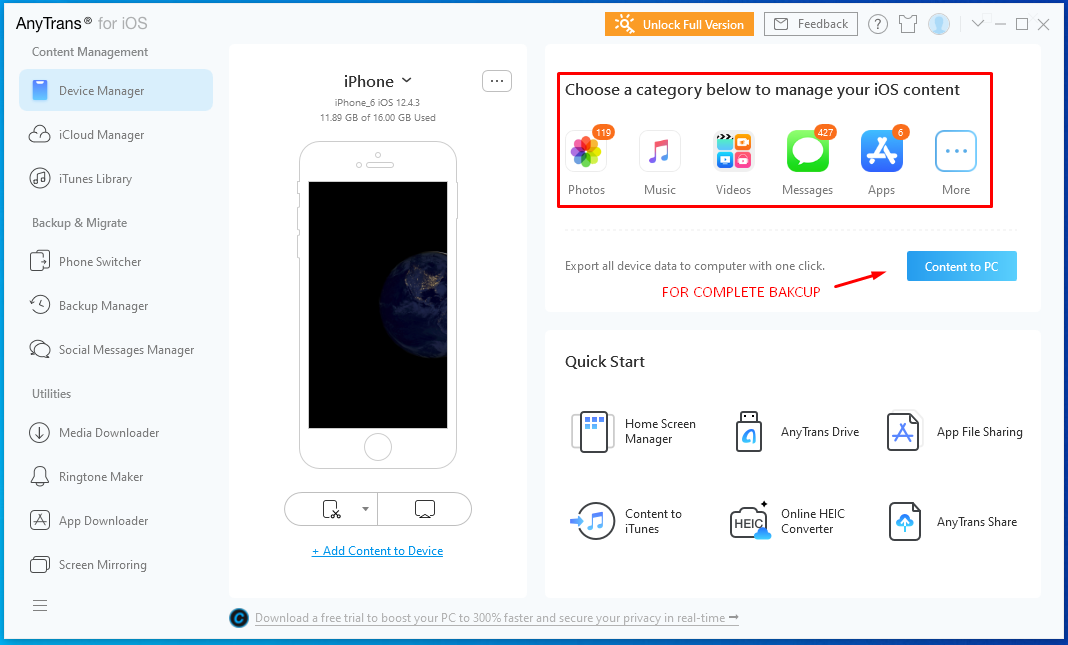 Step 2: Click on any service on the phone and my case, I wanted to keep a backup of iMessages/SMS. Click on "Messages" and then "Update" to start the process.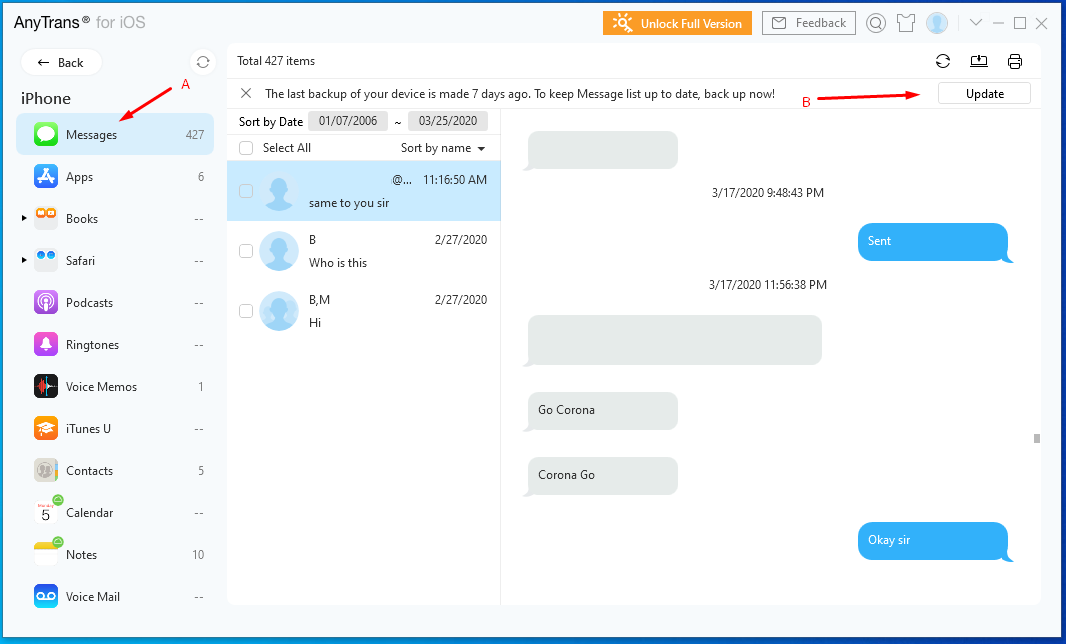 Step 3: The program will begin the process. The computer consumes less than 5 minutes to complete the process and you will be redirected back to the dashboard.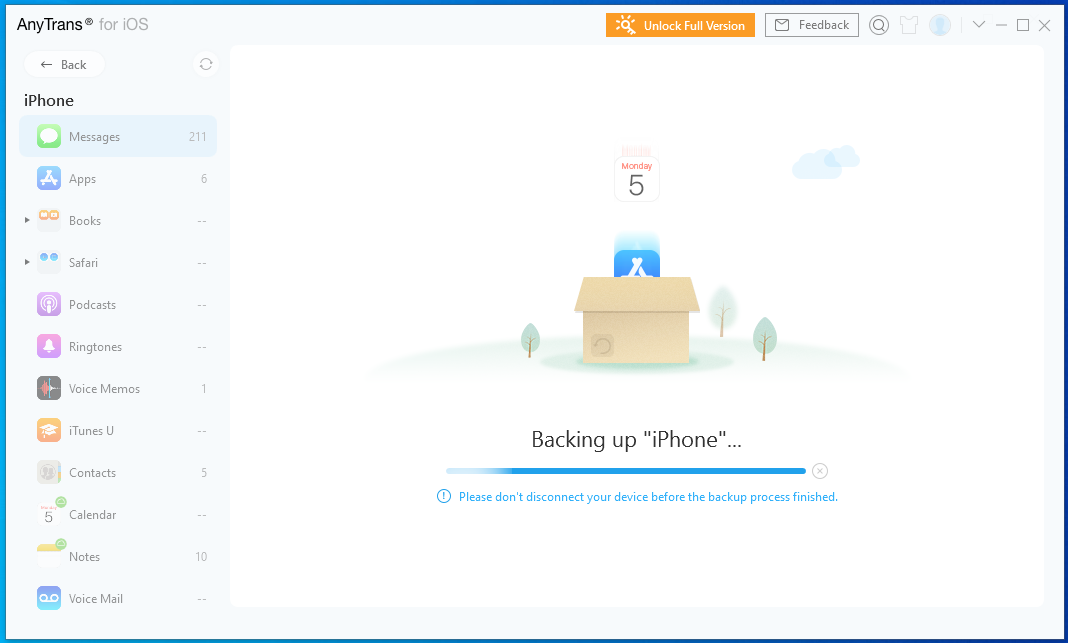 Step 4: Go back to the main dashboard, and then click on "Backup Manager" to continue.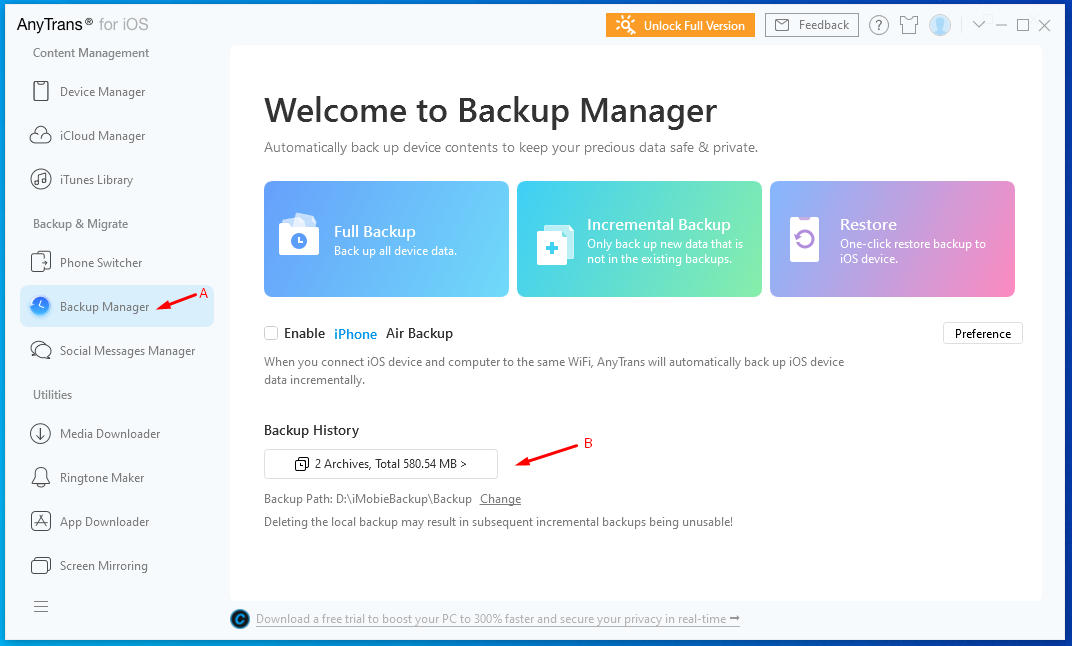 Newly created backups will appear in the backup manager and you can access previous files in the same window. Licensed programs can manage and access premium functions of the program.
Language Preferences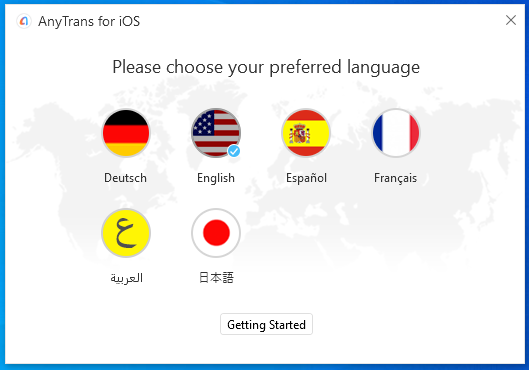 AnyTrans solutions support six languages and they are English, German, Japanese, French, Arabic, and Spanish.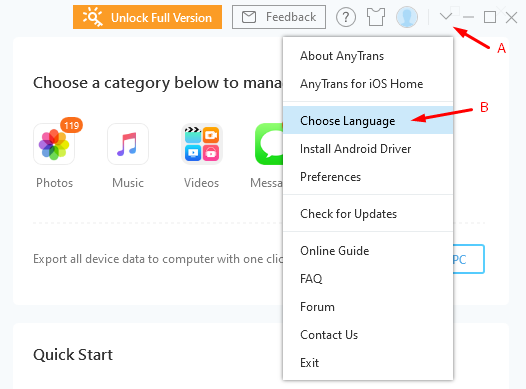 Users can select the language selection during installation and you can change the language by clicking on the drop-down icon located at the top, and then click on "Choose Language."
Phone Switcher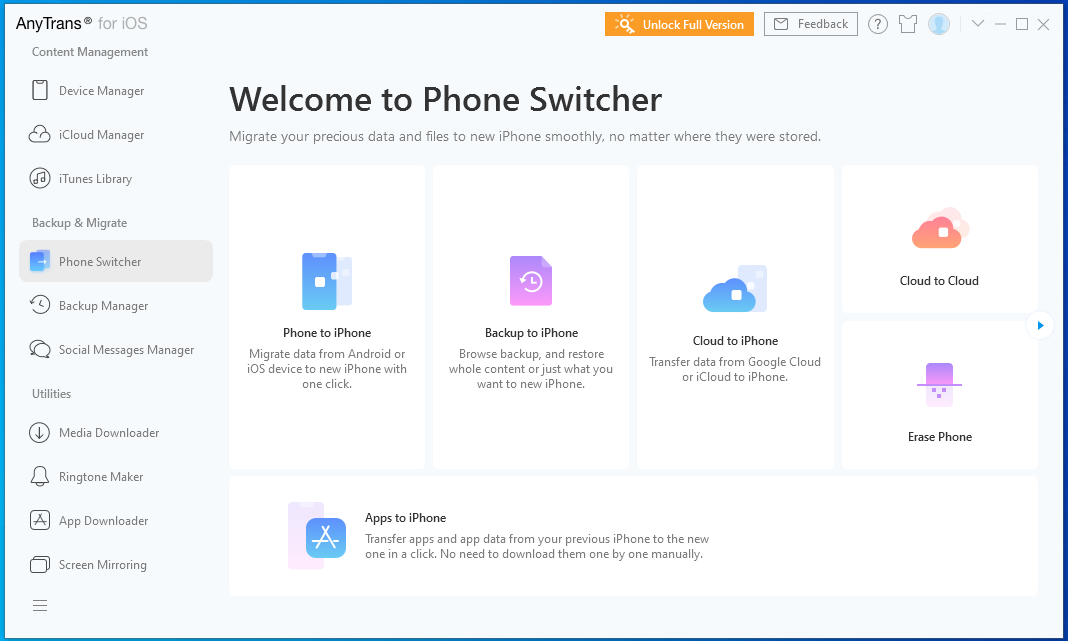 Migration in Apple iTunes is a subject of debate because it lacks many options and I don't think that you have to do manual work after paying a premium for the services. In AnyTrans for iOS manager, you can eliminate manual work by clicking a few buttons, and that's all.
iPhone to iPhone: Migrate personal data from Android or iOS devices to the new iPhone with one click.
Backup to iPhone: Browse backup, and restore whole content or just what you want to on the new iPhone.
Cloud to iPhone: Transfer data from Google Cloud or iCloud to iPhone.
Apps to iPhone: Transfer apps and app data from your previous iPhone to the new one in a click.
I have posted the exact information that the services mentioned in the program. You don't have to do manual work anymore because AnyTrans for iOS is all about automation.
Screen Mirroring
Screen Mirroring is an interesting feature to have on macOS and Windows machines.
Step 1: Click on the Screen Mirroring option in the program. Connect your phone to a PC or Laptop via the lightning port.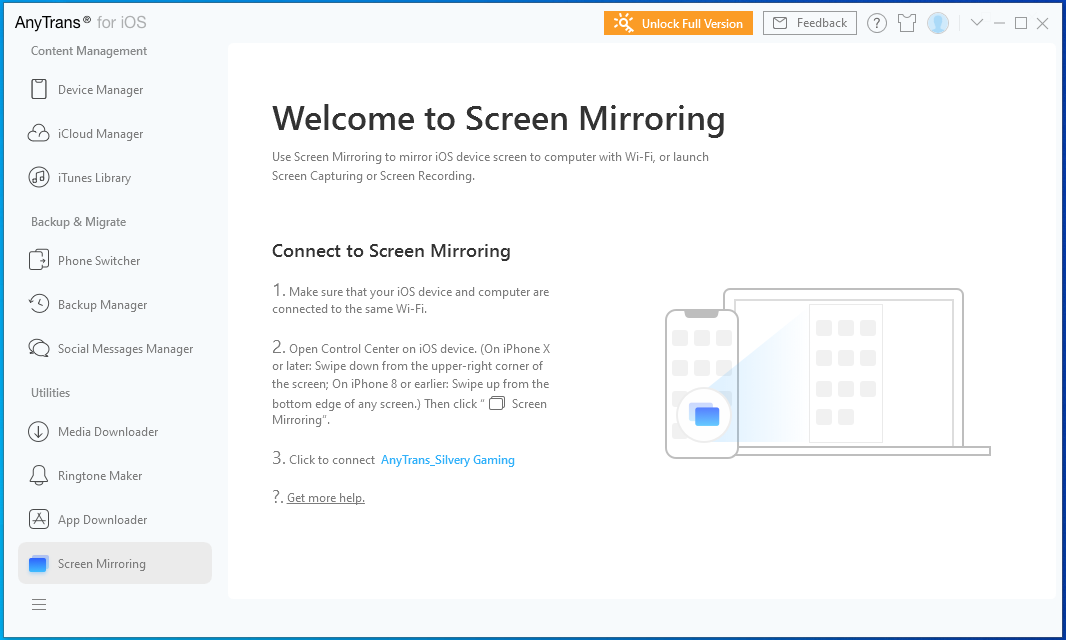 Step 2: Swipe up to reveal the control center on the iPhone or iPad, and then click on "Screen Mirroring" to continue.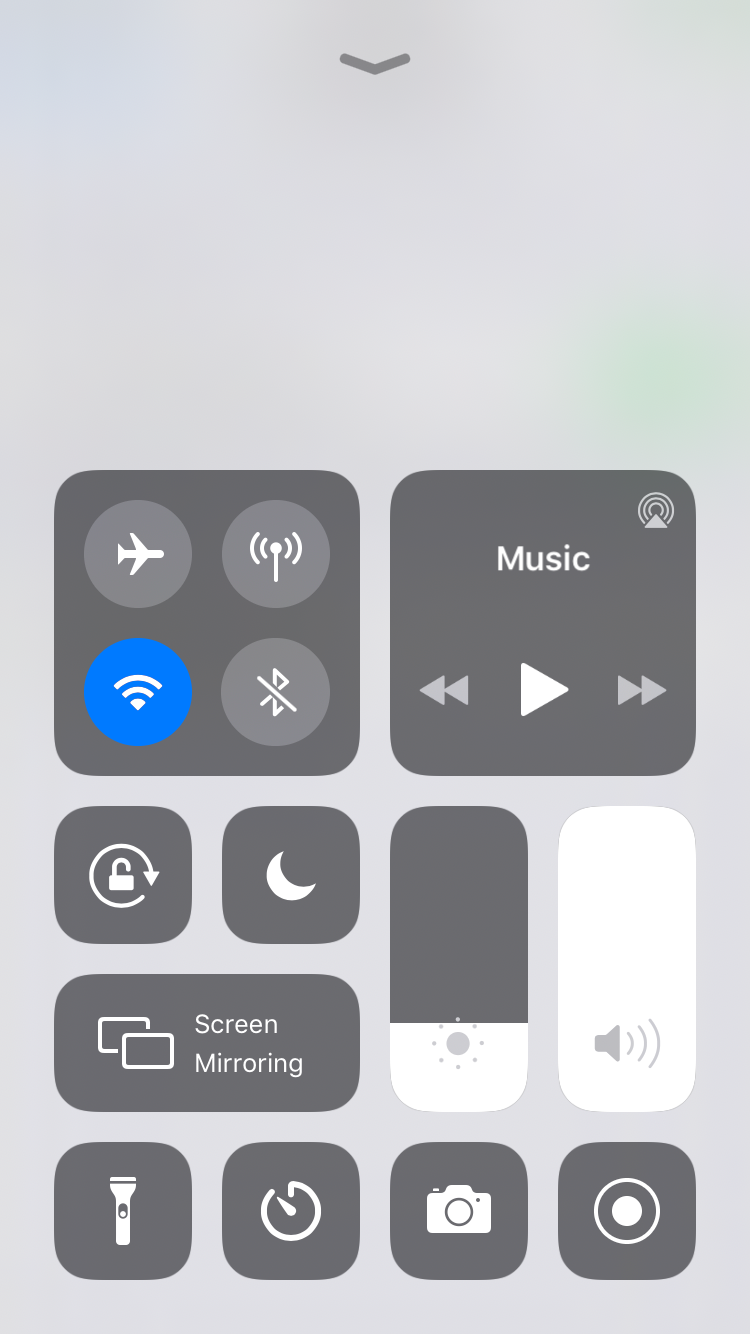 Step 3: Now, click on "AnyTrans_PhoneName" to continue.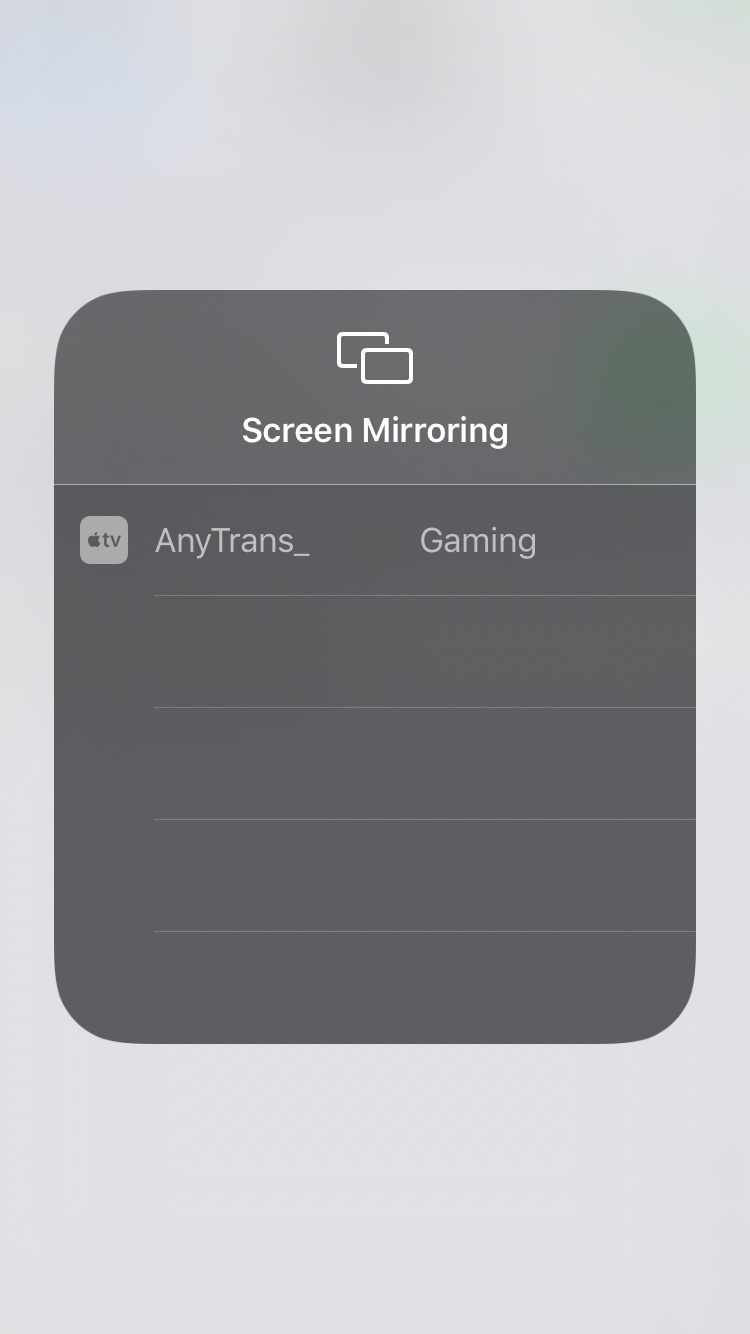 Your phone will be connected to the program and screen mirroring technology will provide the best performance. However, this function did not work in my case, and I don't know the reason behind it. The cable is working perfectly, and the device does not have physical damage or internal damage.
More solutions on Screen Mirroring
Drag & Drop
Want to add new music to the phone from local storage?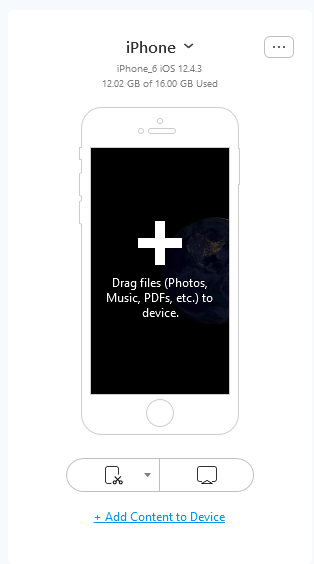 AnyTrans for iOS added Drag & Drop function, where you can add new music, photos, documents, etc by dragging the file from the local storage and dropping in the program. The program will instantly synchronize with the device and transfers the file successfully.
Social Messages Manager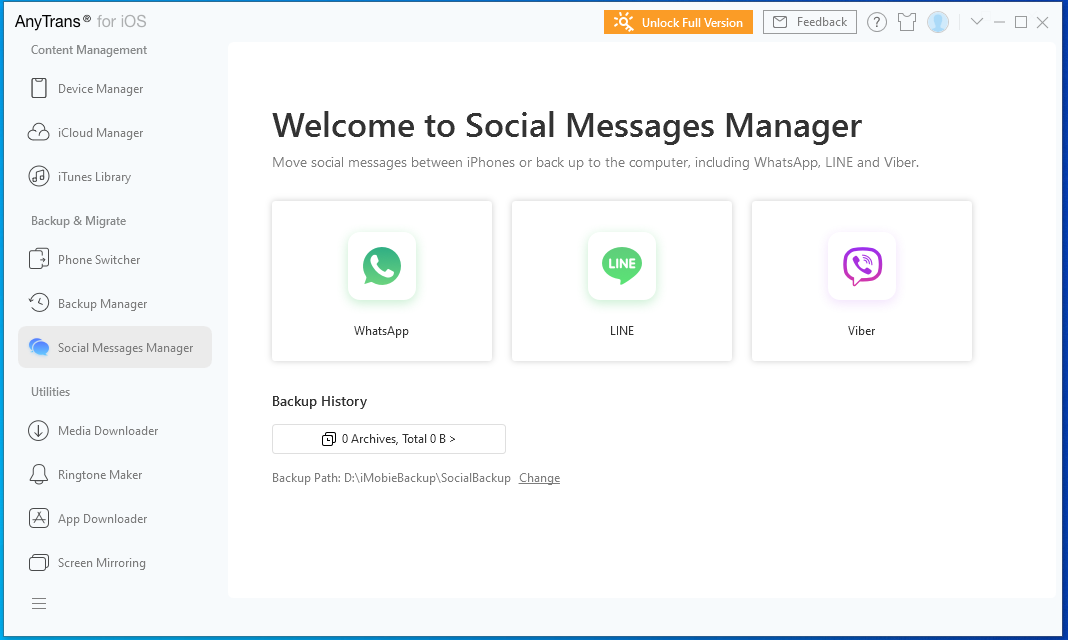 I mentioned something about the unique feature and I consider "Social Messages Manager" a unique feature for the iPhone and iPod. Unfortunately, you cannot create a backup of WhatsApp in local storage and move from one device to another.
By using AnyTrans for iOS, you can create a full backup of WhatsApp, Line, and Viber. You can create the backup, copy the file, and move the file to storage.
Bottom Line
AnyTrans for iOS is a paid solution and there are three packages are available for the customers.
1) Single License (Lifetime) for $49.88
2) Single License (Lifetime) for $39.99
3) Family License (Lifetime) for $69.99
Remember, the mentioned prices are discounted. Some of them are available for even less on a good day or occasion. Let us know what do you think about AnyTrans for iOS in the comment section below.