Top 5 Online Android Emulators to test your Apps & Games [2020]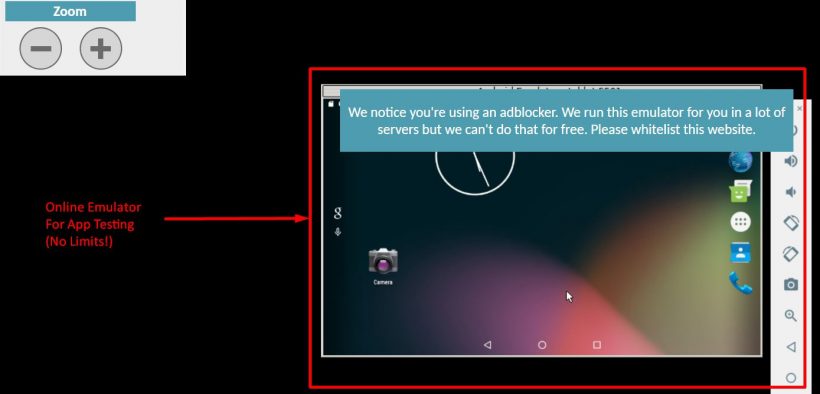 In our previous article, we had covered the Best Android Emulators for PC, which allowed you to install Android apps and play games on your Windows devices. However, the above emulators are not handy for Developers as emulating multiple devices increases the load on the system.
In addition to the Memory load, more virtual devices take up more disk space and increase the lag, which reduce your Development efficiency.
All the above issues can be easily solved by using Online Android Emulators as these deploy the apps on cloud , thus require no system resources. Also, they allow you to install and test your app to multiple devices, which saves a lot of manual installation time!
Here are the Best 5 Online Android Emulator to Test your Apps & Games –
1. BrowserStack
BrowserStack has made its name as the leading cross-browser testing tool. The tool which was used to test websites previously can now also be used to test and debug Android apps on various physical devices (Real Device cloud) .
BrowserStack calls this feature as "App Live" and it can be used to manually install app apk's and test them. The feature has also scripts integrated to perform Automated testing for your apps and games .
Other Features –
Real world conditions for GPS and Network Simulation
Natural Gestures Input
Real time debugging
2. Kobiton
Kobiton has its core competency in mobile testing and thus has various solutions to enable efficient testing across devices. We like its Online Emulator solution the best one – "Real Device Testing" is the term given by Kobiton to the solution.
Kobiton perhaps is the best alternative to Browserstack and Appetize.io for Online Android App Testing.
Besides emulating realworld devices, the solution is nicely integrated with Jira, Jenkins, Teamcity, Github, Travis Cl and many more. Thus, enabling professional users with more easy access, and improved productivity.
3. Appetize.io
Appetize.io is yet another Online Android emulator you can use to test download , and install android apps and games.
The Best part being it provides various pure Android device emulation – viz. Nexus range with various Android versions right from Android 4.4 to Android 9.0
The Only con for Appetize.io being the data gets resetted after every 60 minute session, hence any release / signed build may give some errors. Rest for ABD debugging, Console logging, Appetize.io is highly recommended.
4. pCloudy
pCloudy is another similar website like Browserstack which provides Realword public cloud android emulator devices for App testing.
The App testing can either be manual or automated using Appiums.
Besides, Android devices pcloudy also provides online iOS devices for Android app testing.
5. Bitbar Cloud
bitbar Cloud is another great online cloud emulator service providers, which can help you install your apk on various physical devices and let you play them in your browser.
The bitbar cloud has a large number of devices available from various device manufacturers. It has almost any device based on your CPU, GPU, API level any access level you require for your app.
Bonus – apk-online.net
Along with the above emulators, we fell compelled to include apkonline.net online browser based emulator. We found that this might be using javascript , or some other technology as we found that the emulator ran right from our CPU Resources.
You can check the Online Emulator by apkonline.net by clicking this link over here
Thus, these are the varioud Online Android cloud emulators for apps testing, installing and games testing debugging available online. Incase, if you are interested in purchasing any one of them, despite free trials – then please do let us know in the comments section below! (we have an exclusive offer)