EDraw Max: An All-in-One Diagram Software

A vast majority of businesses are using one or the other Microsoft product. When network administrators are thinking to design a network, the very first tool that comes in mind for diagramming is Microsoft Visio. But Visio is expensive and there are several tools better than this. One of the best alternatives to Visio is EDraw Max. It is available at less than half the cost of Visio and have approximately all features Visio can provide you. It can replace just any diagramming tool that you're using in your organization. Let's learn more about it.

About EDraw Max
EDraw Max is an all-in-one diagram software that helps in creating professional-looking flowcharts, network diagrams, organizational diagrams, business presentations, mind maps, building plans, fashion designs, UML diagrams, workflows, electrical engineering diagrams, database diagrams and more.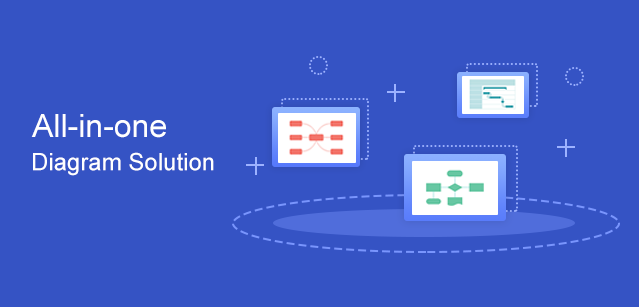 It gives Visio-like professional quality diagramming tool to users at a fraction of cost. It provides and easy to use interface to all users and gives them ability to create professional looking flowcharts and diagrams.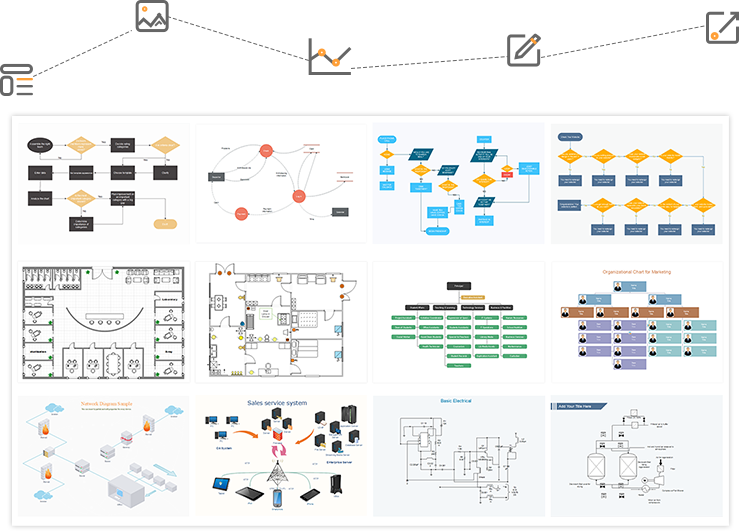 EDraw Max Features
A diagramming software of such caliber have plenty of features to let people stick around. Some of the coolest features offered by this tool are as follows:
Big Library of Templates: No denying the fact that it has a massive library of templates available for free. The users can choose from a number of templates and create the best possible diagram using those templates.
Import & Export your Files: Users can easily export and import their files without any hassle. You can even export the Visio files. The tool supports PDF, Word, JPEG, PPT, HTML and other formats.
Plenty of Symbols: Symbols are really important when you are creating diagrams, charts or infographics. The users can access 50,000 vector symbols and can also edit them.
Dynamic Toolkit: Another awesome thing about EDraw is that it comes with dynamic toolkit allowing users to create a flexible workflow.
Cloud-Based: The best feature that can't be overlooked is that it's cloud-based. This means one can easily create and share the designs with others by putting them on cloud. The sharing can be done via HTML link.
How to use EDraw Max?
You can either go for premium version of try a free version, just to test the tool. Download it from the official website and install it on your device. Once you have installed EDraw on your system you are good to go.
Open the software. A template library will open up.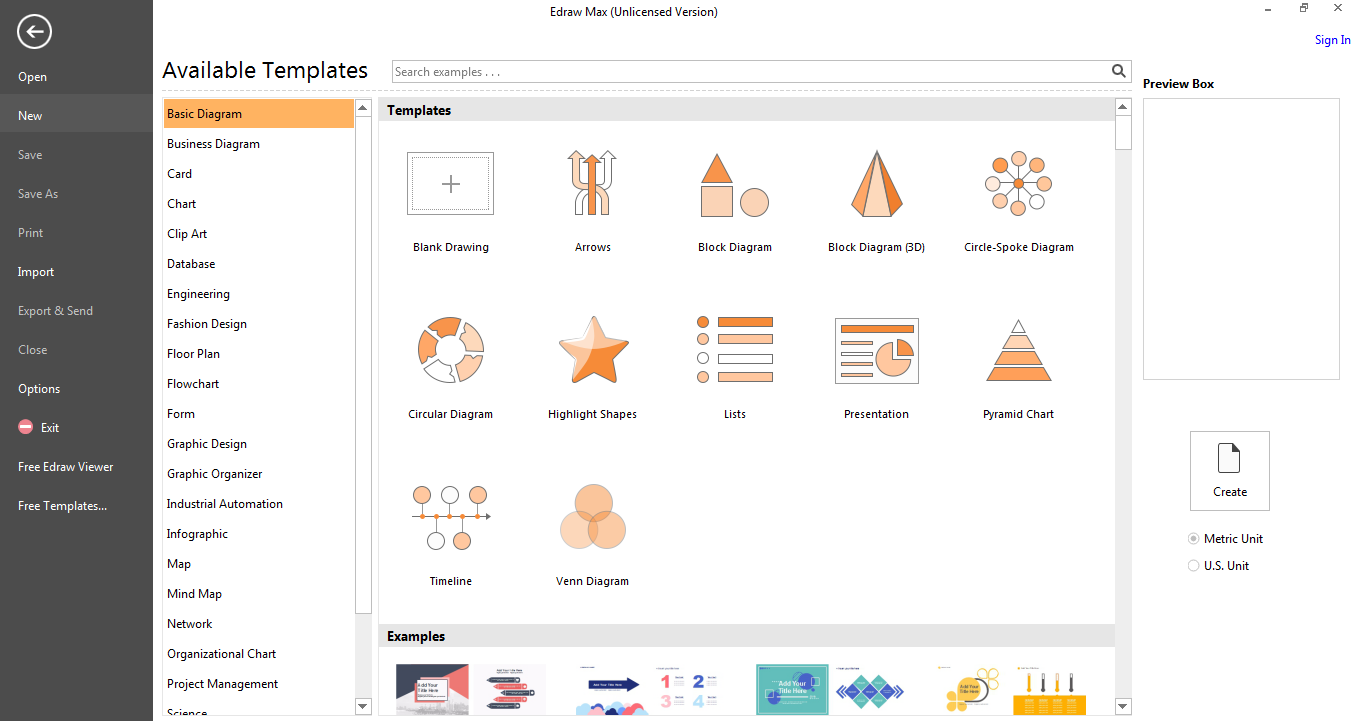 Select the template to start creating your diagram. I've chosen template to create 'Network' diagram for AWS. There are number of templates available and you can even search through the template library to find the best fit for your diagram.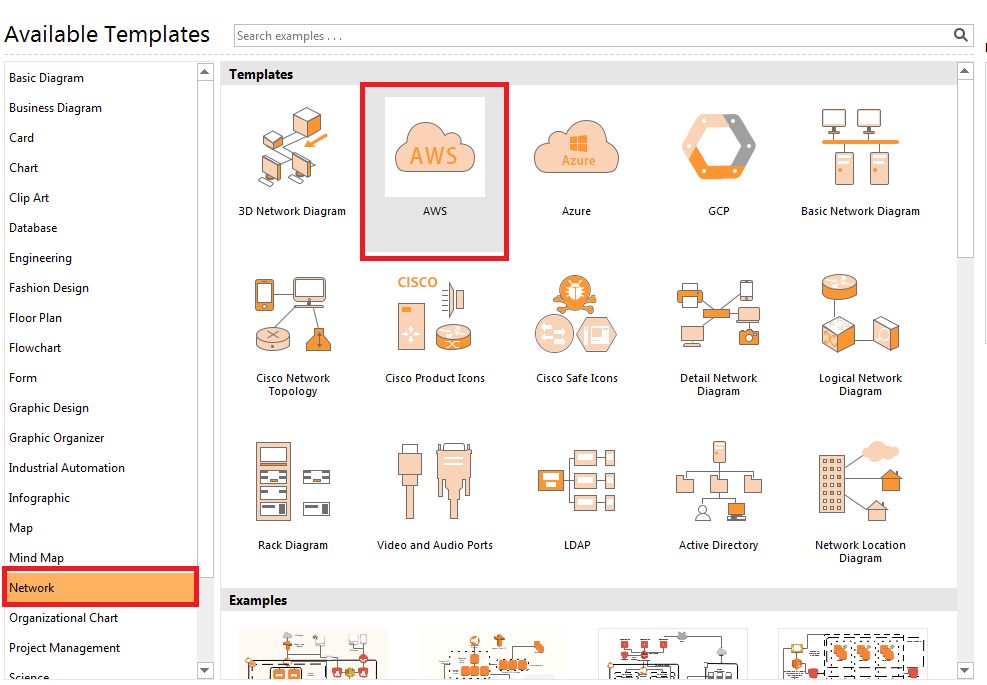 You can either pick the layout from 'Examples' tab or create a fresh architecture diagram by clicking on 'Create' option. You'll also have to choose from the standard units.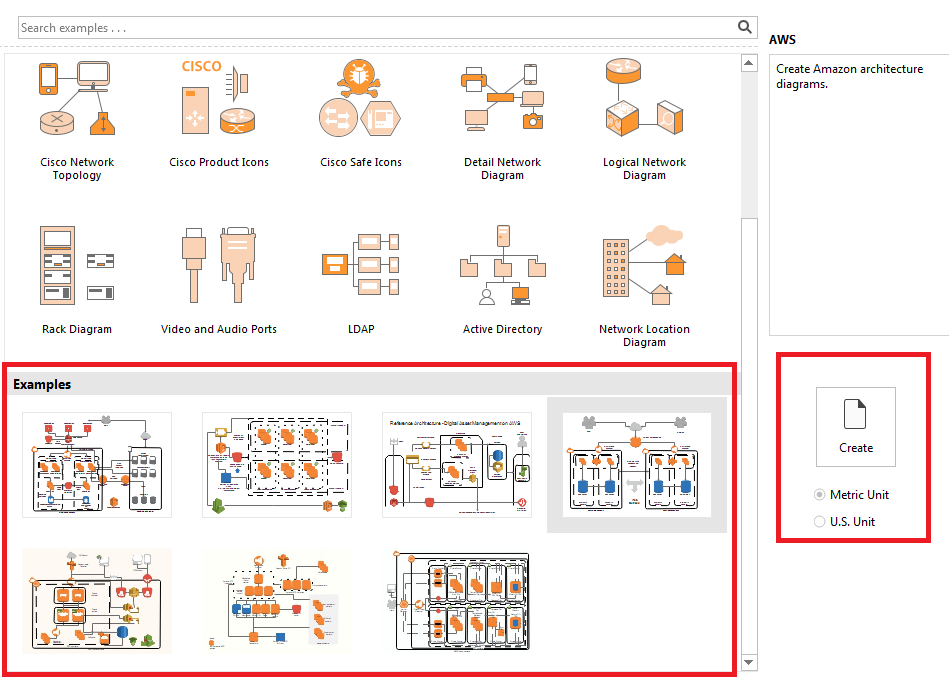 Here, I've chosen the diagram from examples and I'll create the AWS architecture by using plethora of options available.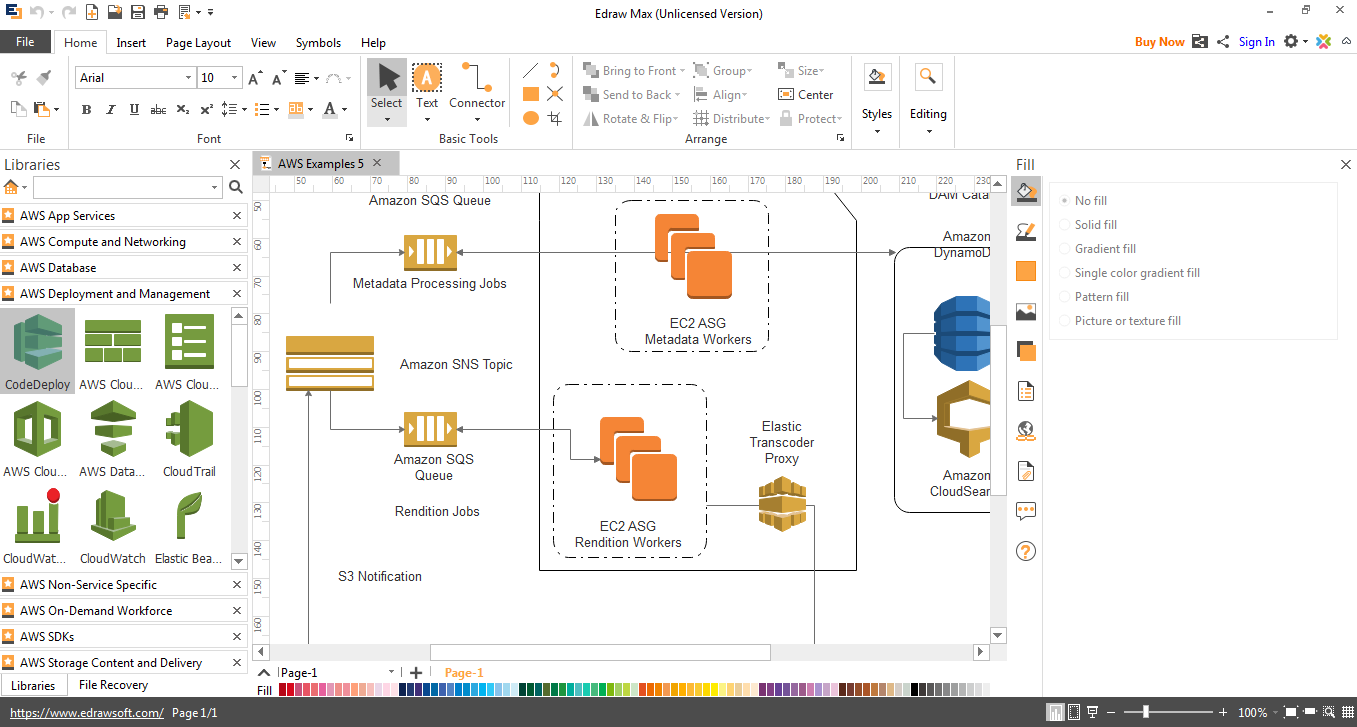 You can add/replace the images from the flow easily using drag and drop functionality.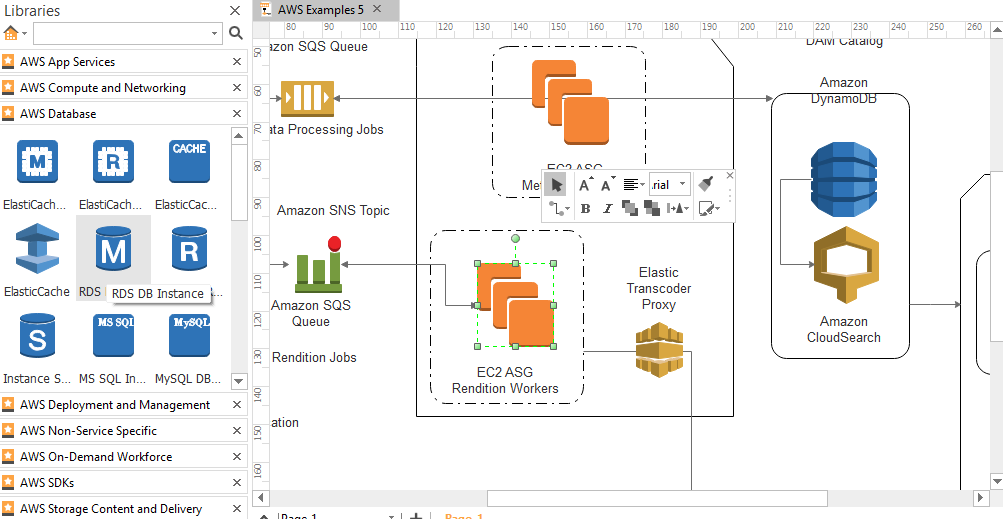 Once you're done, you can save the architecture diagram and share it with anyone you want.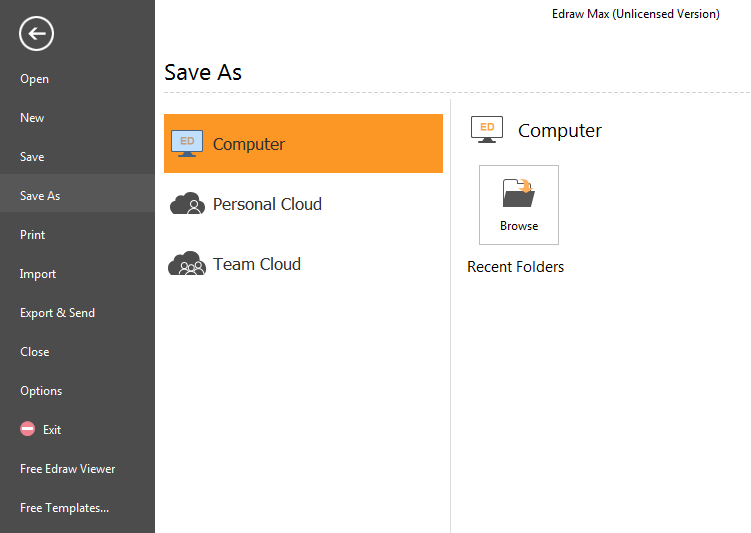 This tool brings plenty of features and if you are a creative soul, you will be able to make full use of this tool.
Pricing
As far as the pricing is concerned, EDraw Max comes with three different pricing terms to choose from.
Perpetual License: It will cost you $179 and you can use indefinitely with 3 years of guaranteed upgrades.
Lifetime License: It will cost you $245 and you can use it for lifetime with guaranteed upgrades.
Subscription License: It will cost you $99. You will be paying $8.25 per month for an year and then $5.75 per once you have renewed the subscription.
The Bottom Line
There is no denying the fact that there is a good demand of diagram software solutions in the business world. There are plenty of options available too. But if you are looking for something real and game changing, EDraw Max should be the first software in your list without a second thought.