Recover Files from Emptied Trash on Mac Using Disk Drill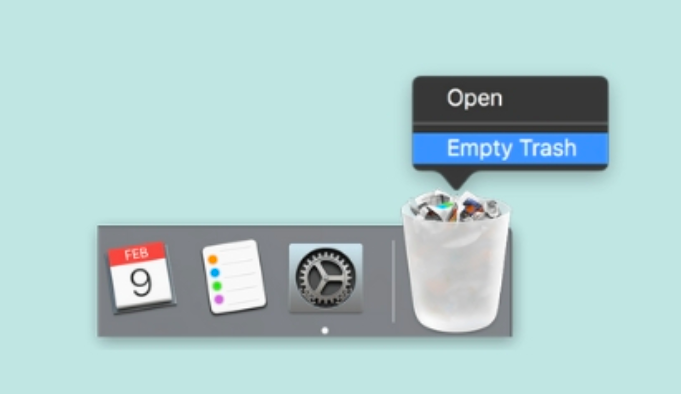 Most Mac users have one question in common, "Can you recover files from emptied trash?" The answer is, Yes. You can easily get all the deleted files from the Trash recovered using an advanced File Recovery Software. Disk Drill helps you in recovering files from Emptied Trash on Mac with a few simple steps. Here's everything you should know about this popular Mac File Recovery Software, Disk Drill.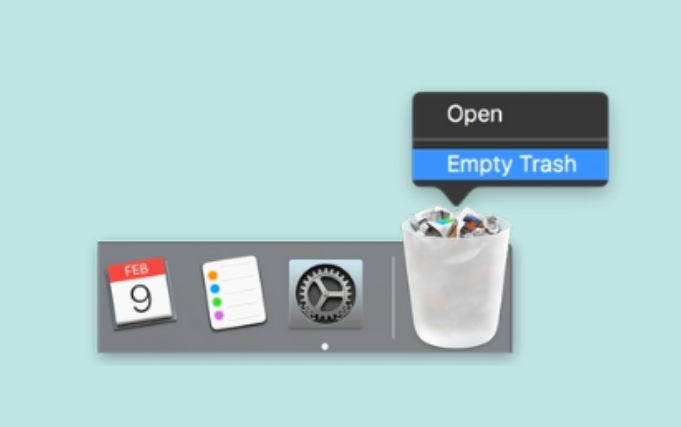 What is Disk Drill?
Disk Drill is a popular Data Recovering Software available for both, Mac and Windows PC systems. This software is designed with the advanced technology that uses algorithms to find and recover deleted files even from an emptied trash on your Mac system. Find out more about this software now!
Of course, there are many types of file recovery or data recovery software available on the market. However, only a few of them are reliable to users. Most of them are not convenient and offer an unwanted set of features. This Disk Drill Software is recognized as one of the top apps in 2019 for Mac's data recovery for a variety of reasons. Let's see how this software works!
How does Disk Drill Work?
Being the most advanced data recovery software, Disk Drill has several powerful scanning features that fetch out all the deleted files from your Mac's trash bin. This is a solution for those who are worried about their Mac's data or just want a companion to keep the files well-managed.
This software offers a quick recovery for the major file systems. It supports FAT, HFS+, and NTFS. Apart from this, you can scan a single folder on this software as well. The software gives you an ability to add a folder for scanning manually. There is a quick scan option available to scan the entire PC system.
When you empty Trash folder on your Mac system, it will let you store more data in the folder. However, the Mac system stores the deleted data physically, the files will still be there and not deleted physically from the system. By using this Disk Drill software, you can recover deleted files Mac.
The first thing you need to do is Download and Install this Software on your Mac system. Software is available for free. Once it is installed, go ahead and launch it on your system from the Applications menu.
The best part of this Software is it helps you to undelete files or recovering data, not from Mac's built-in hard drive, you can use external file storage devices to recover files from there too. You can recover files from Android and iOS devices such as iPhone and iPad. When you connect your devices, you will see all the available storage options on the front page upon launching the Software.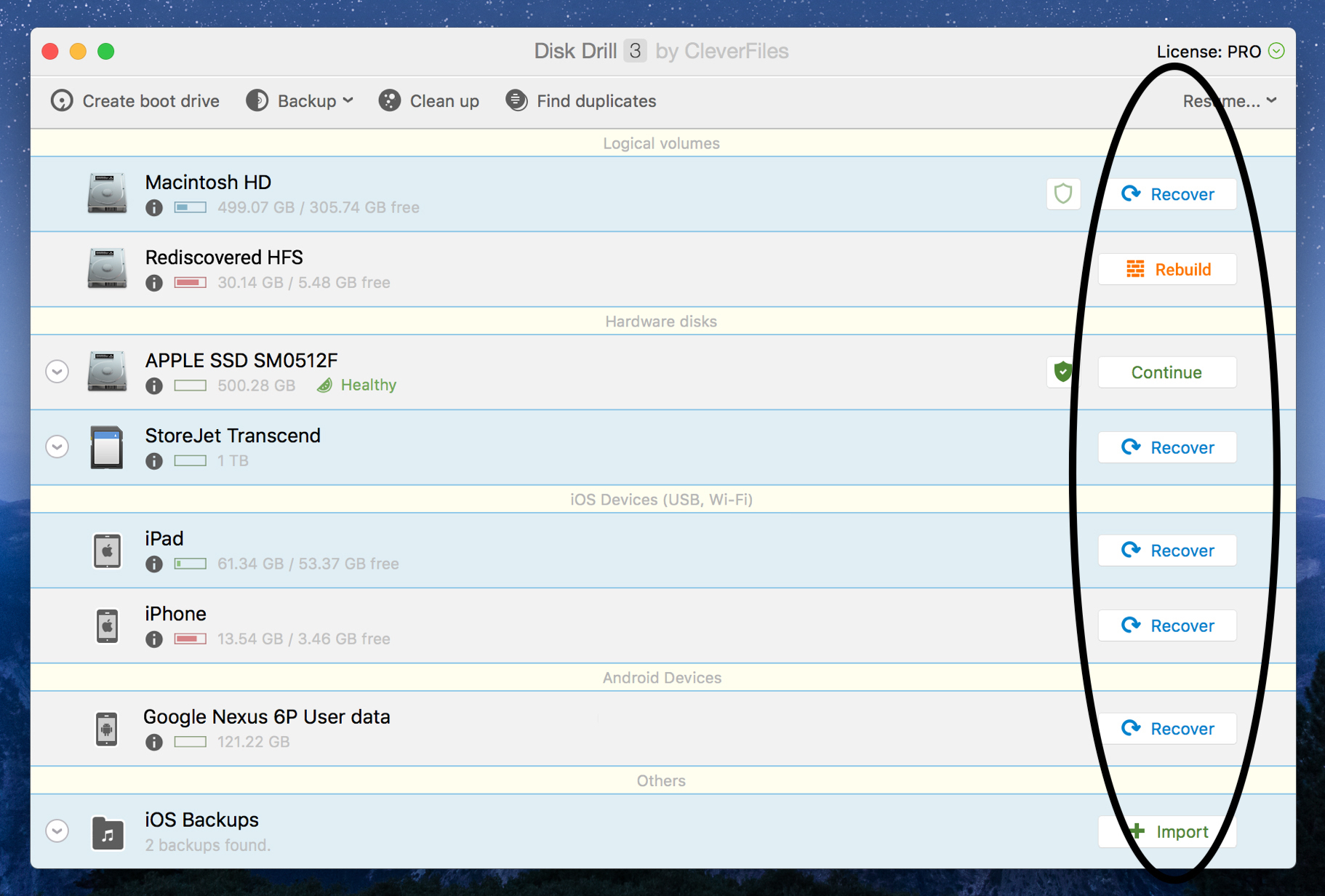 You can see the Recover button beside each device and drive option. To get the files recovered, you just need to click that button and the software will begin its task.
After successful scanning of the selected drive, the Software will show you all the files that can be recovered from the system. You are allowed to select the files you want to recover by simply checking the marking box. Once done, click the Recover button and the selected files will be recovered on an appropriate folder.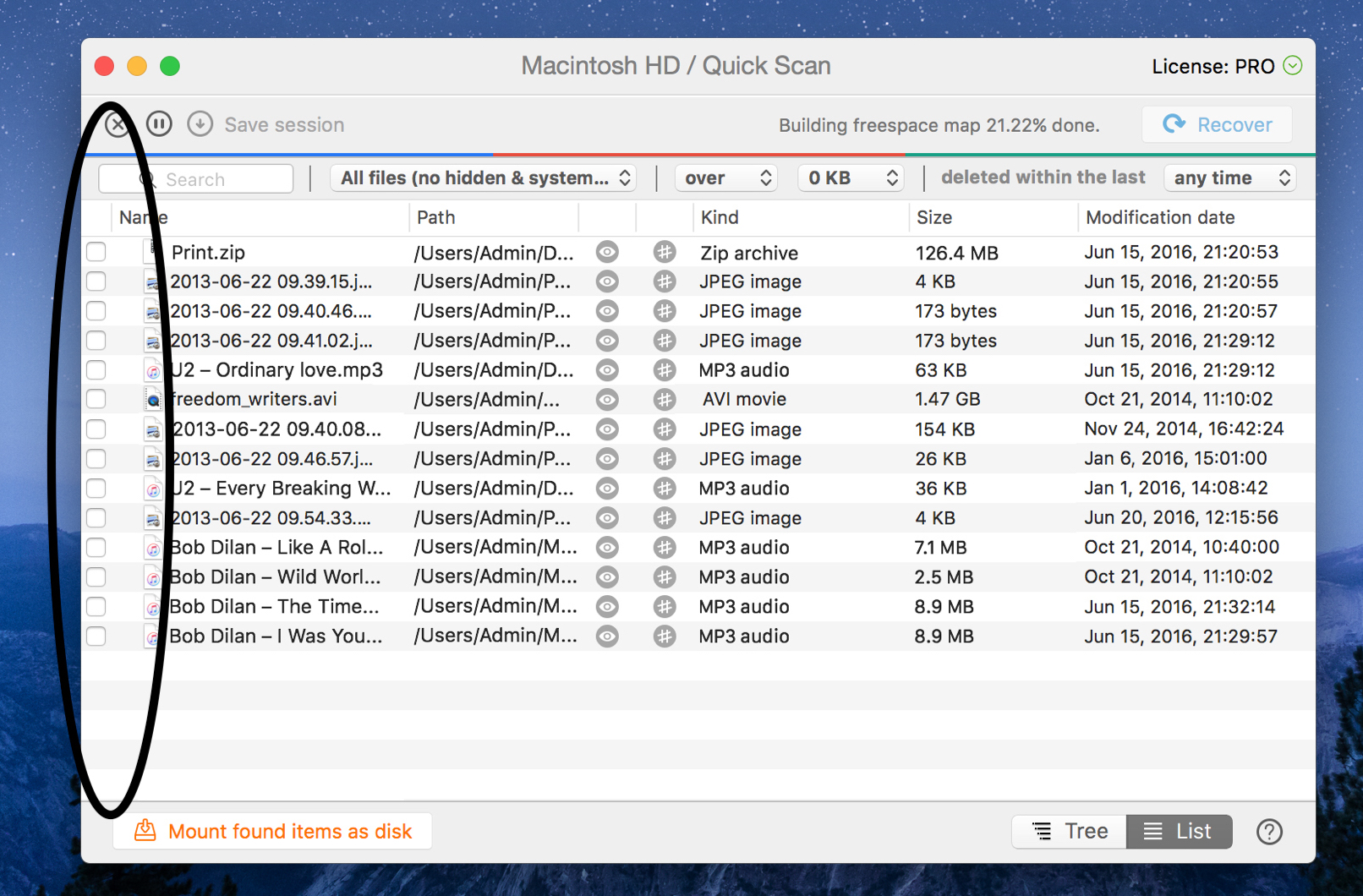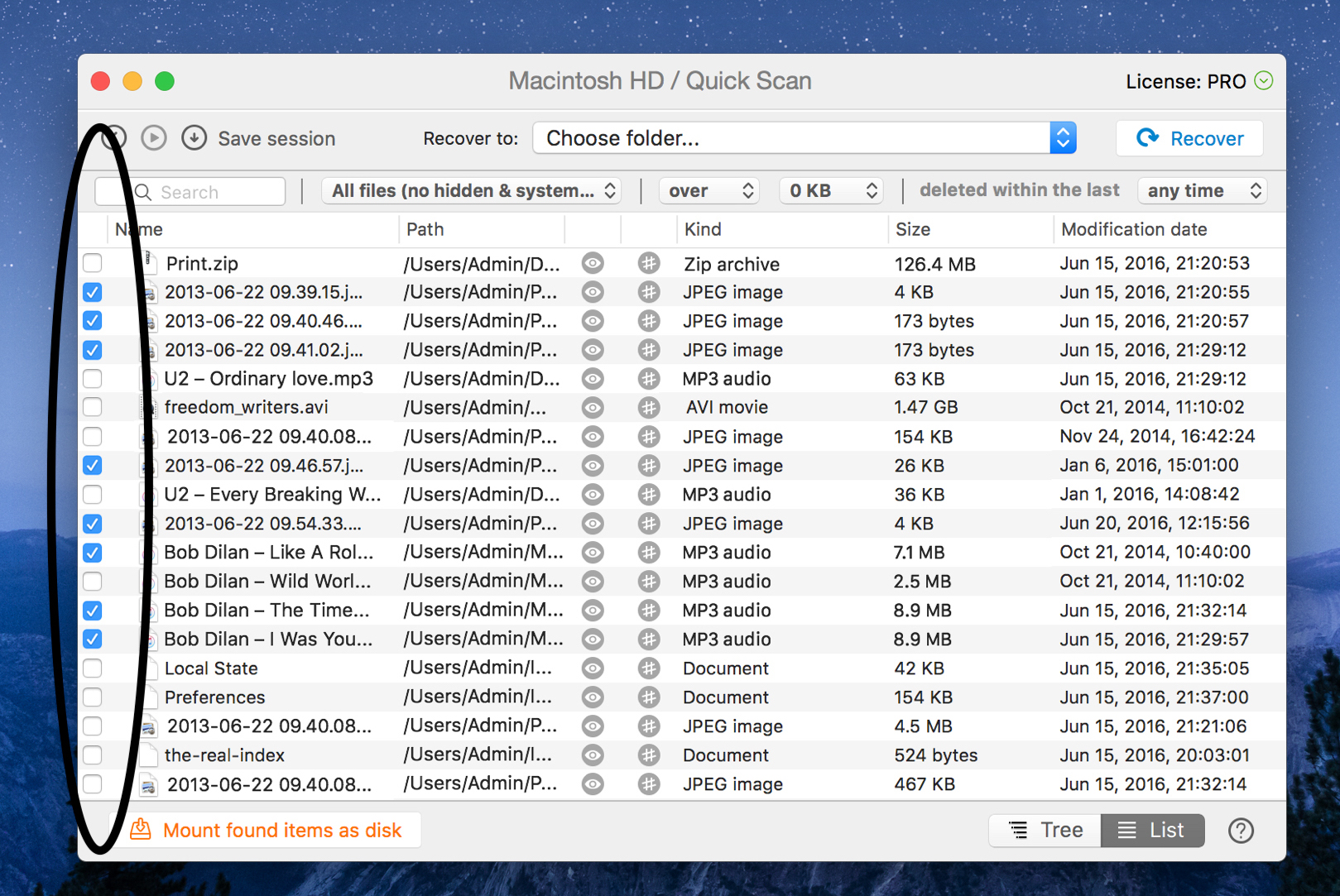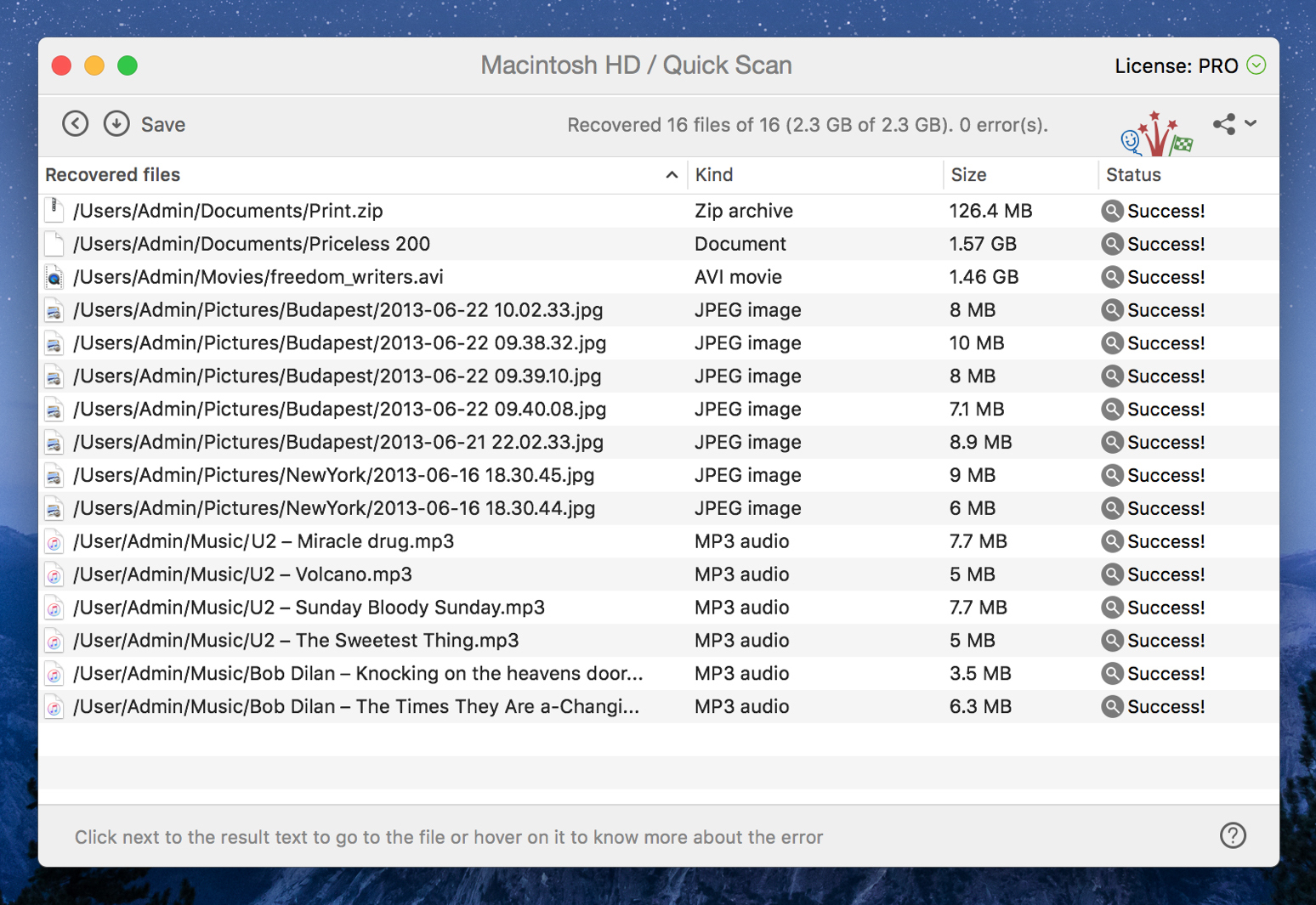 Interestingly, you can also view the files before you can recover them. There is an eye icon available besides the file allowing users to view the files which can be recovered. You can view it and if it is important to you, select it for the recovery process.
The Pro version of Disk Drill allows you to take a backup of your data. Just insert the device to the Mac system and it lets you take a full backup of it. Alternatively, you can also add folders for scanning manually. It supports a simple drag and drop option to scan folders.
If you want to create a Bootable drive, you can insert a Pendrive and this tool helps you to Make it a bootable device. You just need to click the Make Bootable option for that.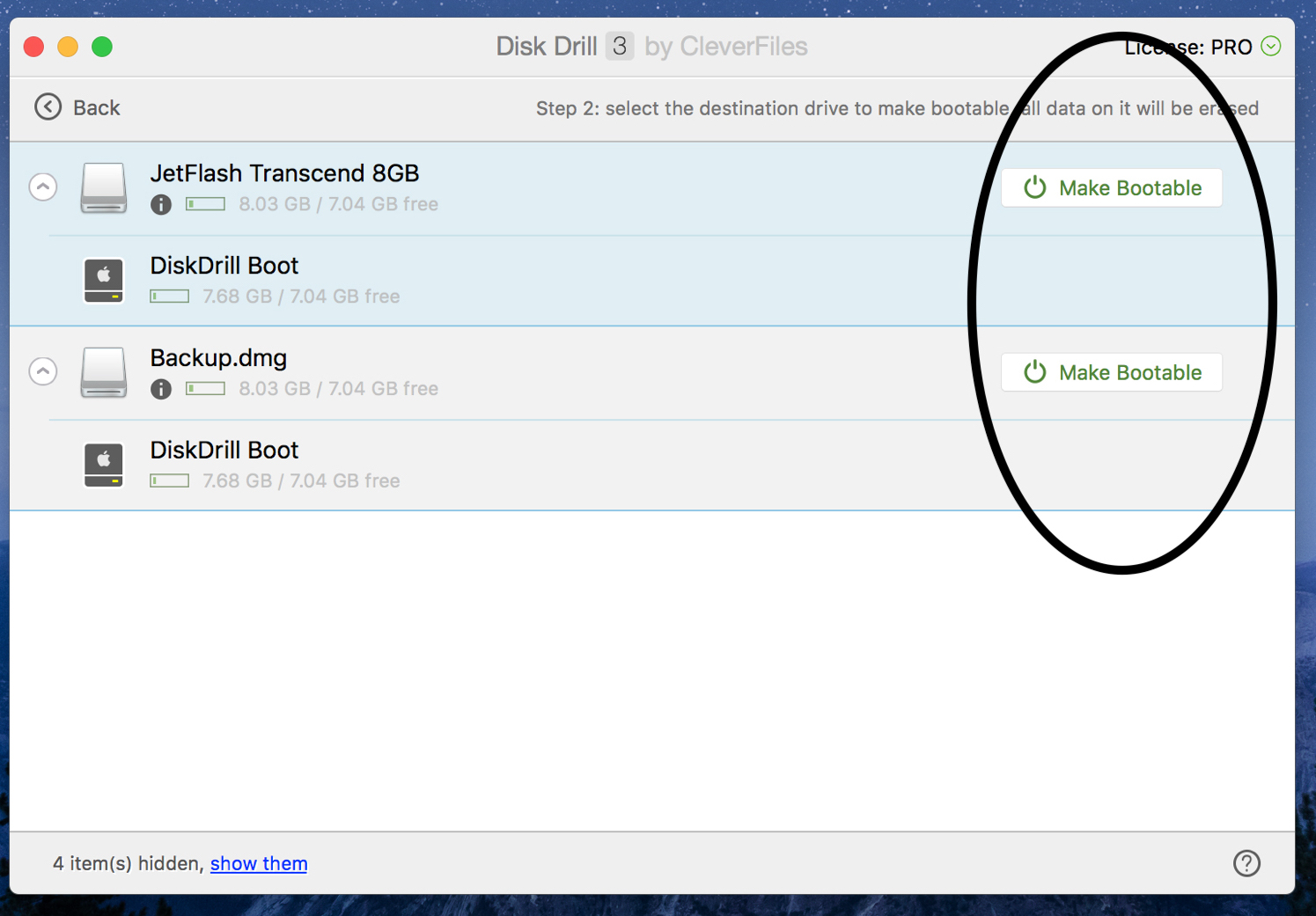 Additionally, the tool offers Guaranteed Recovery and Recovery Options Vault. This tool keeps an eye on the files that you delete from the system, it saves a copy of it so that you can quickly recover them whenever you need.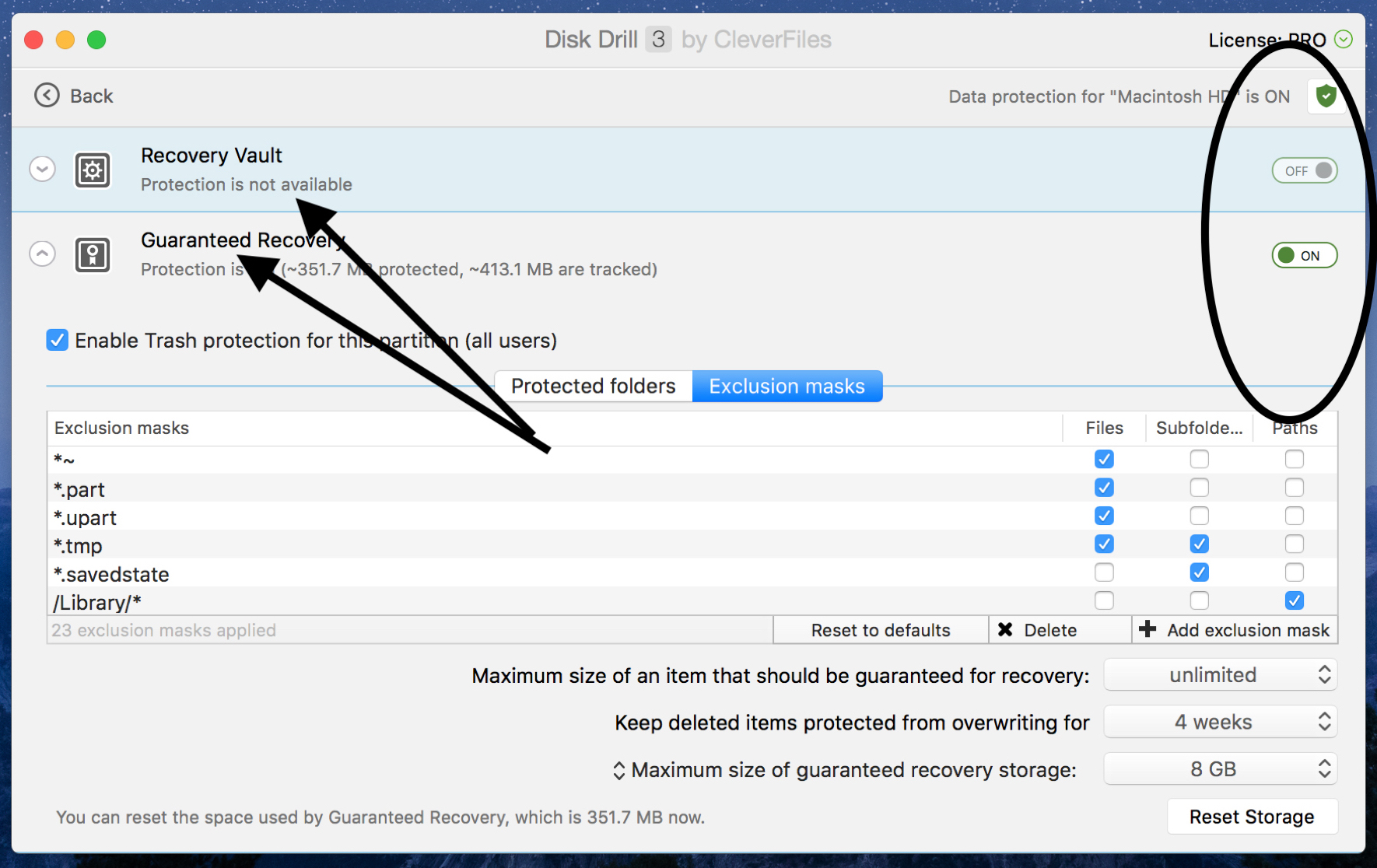 Final Words:
Disk Drill is undoubtedly the most advanced Data Recovery Software available for Mac users. The software comes with two different versions, a free version and a Pro version. If you are a beginner, you can test out the Free version of this tool which comes with limited features. The Pro version comes with a number of extraordinary and advanced tools for full mac safety and data recovery.