DoYourData Recovery for Mac Review 2019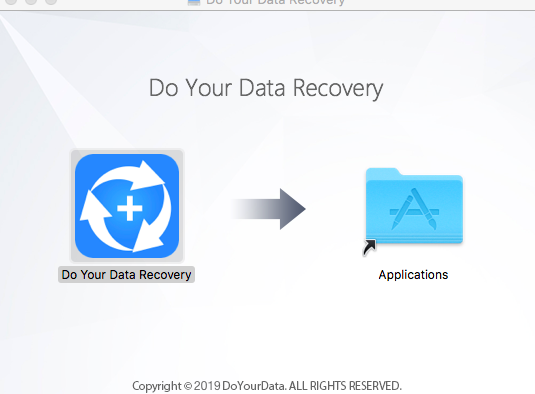 Almost everyone works on a computer and save important data on their PC's hard drive. Sometimes, things get messed up and users delete those important files and data accidentally from their PC system.
If you are working on a Mac system, then here's a reliable and professional Mac Data Recovery Software, DoYourData Recovery for Mac . It is important for a Mac user to keep such useful Data Recovery Software handy so that they can recover important documents and files quickly. Here's a detailed review of this software for Mac users.
What is DoYourData Recovery Software?
It is a reliable and highly professional way to recover lost data on Mac  which is also available for Windows users. This data recovery software works with three simple steps. By following these steps, you can get all types of lost and deleted files from your Mac system recovered.
This software can fetch deleted files from your Mac's SSD/ HDD, Desktop, removable device, virus attack, malware malfunctioning for any other unknown reason. This software is designed with the advanced algorithms to search and recover files from your system and other external file storage devices quickly.
How does this Software Work?
Being an advanced Data Recovery Software, it works with three simple steps. The software serves an easy-to-use interface allowing all types of Mac users to make use of it to recover files and data.
If your system has crashed down and all the data are gone, don't worry. This software will get all those data recovered back to its original place with three simple steps. Let's see how this software works in real.
The first thing you need to do is installing this software on a respective Mac system. DoYourData Recovery for Mac is available with its two different versions, a free trial version and a Pro version.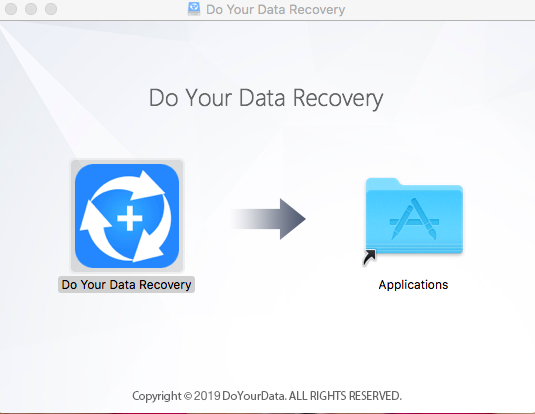 Free Trial version comes with some limitations just for the testing purpose for the new users. If you are satisfied with its functionality, then you can go with its Pro version.
Once the software is installed, you just need to launch it on your system. Go to the Applications folder from the Dock or from the Finder of your Mac system, and click its icon.
Step 1:
On the front-page, you will be displayed all types of files with different sections. You can either select all the files or particular ones from the list by using the tick-mark box. You can recover files such as documents, videos, emails, images, audio, archives, others from the list.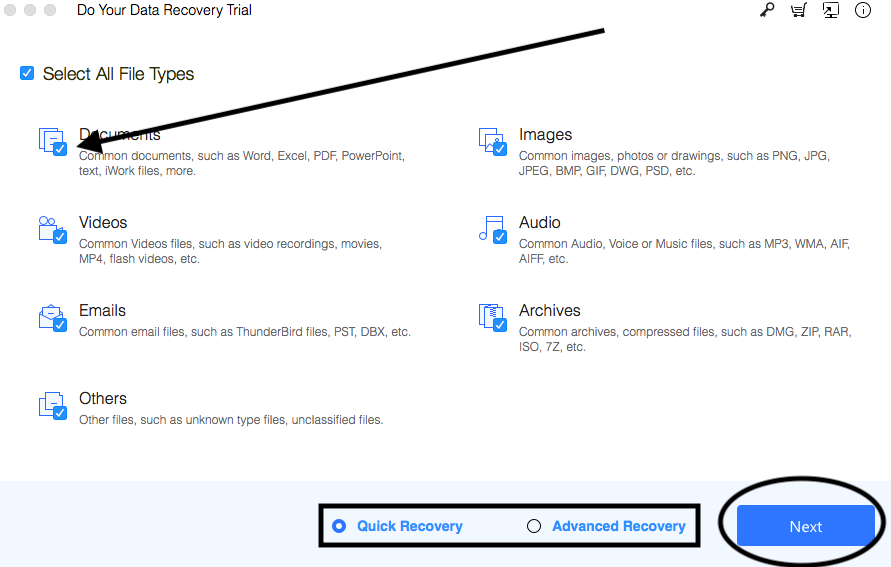 After selecting the desired folders from this page, click on to the Next option. Here, you will see two different options, Quick Recovery and Advanced Recovery. Both these options work independently and give you the desired files as per your needs.
If you need deep scanning, you need to go with the Advanced Recovery option which comes with the Pro version of this software.
Step 2:
The Next page will show you the drives to search for the files. You can either select the entire SSD of your system or can select particular folders. All the supported and connected drives will be presented to you on the screen. You just need to select an appropriate option from here to search Scanning.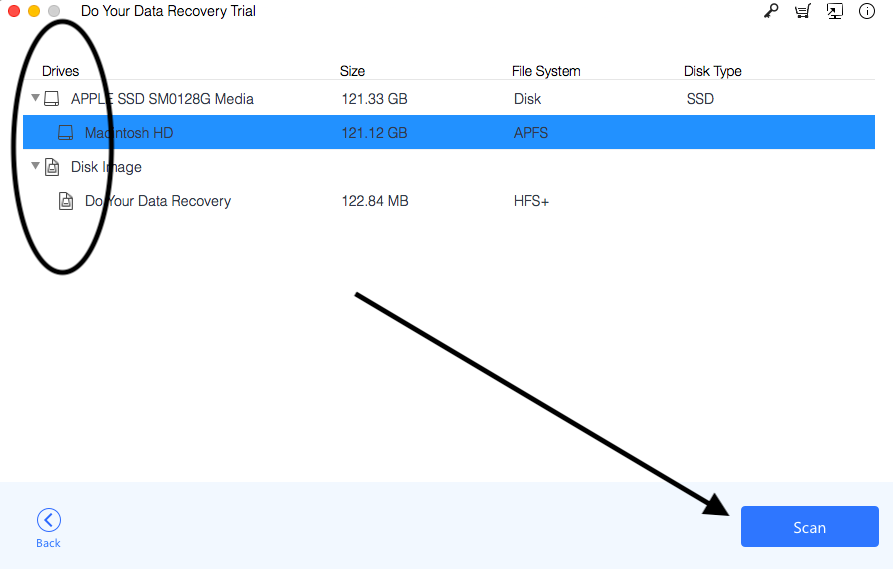 Once you select the Drive type, click the Scan button to Scan the selected drive or folder of the system.
Step 3:
After the scanning process is done, you will see all the deleted and lost files in a list. You can select the files to be recovered from this list one by one or can select all of them at once. After that, click the Recover button.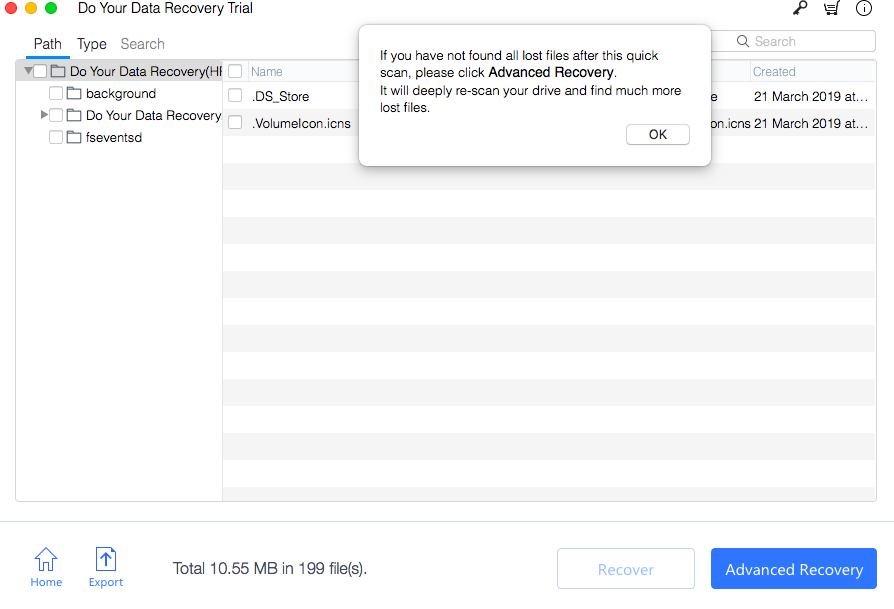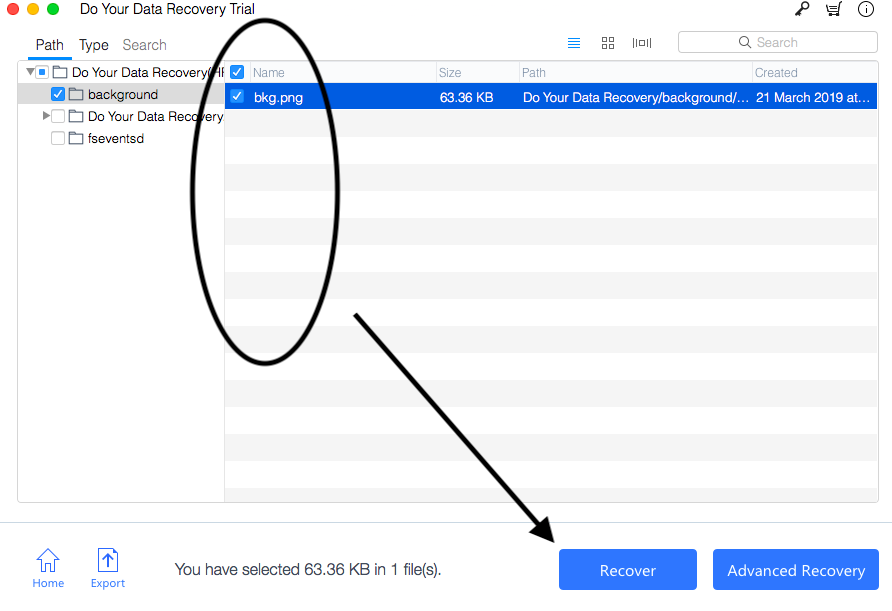 You're done! All the selected files will be recovered and they will be back to use. You can also select the export folder as per your needs while recovering them.
Supported macOS versions
macOS 10.14, 10.13, 10.12
OS X 10.11, 10.10, 10.9, 10.8, 10.7, 10.6, Mac OS Server
Supported Devices
DoYourDataRecovery for Mac is compatible with all Mac computers. It works well with Memory card, HDD, SSD, USB Flash drive, Video and Audio player, digital camera and more.
What you will get from here?
This data recovery software is available for you for free with its trial version. You can also go with its Pro version if you like the way how this software works for you. It offers 100% safe and secure scanning. You can also get your money back within 30 days of its use under its 30-days money back guarantee.
Besides this, you will receive lifetime updates in the future that means you will receive regular updates with new features and functions.