Top 5 Chrome extensions that every SEO expert uses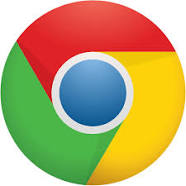 Though there are several web browsers available in the market, most of the online users prefer to go for Google Chrome. It has a market share of 60% and is known to be the world's favorite desktop browser. The browser can be customized according to the requirement of the user. You can find hundreds of SEO themed extensions but, make sure to look for the one which would deliver the kind of results you are looking for.
Chrome extensions for technical SEO:
User Agent Switcher:
Irrespective of the hosting platform where the site has been hosted, search engine optimization is very essential for varied devices as well as screen sizes. This wouldn't be possible for you if you have just the desktop. In such cases, user agent switcher download would work amazingly for you. Through this extension, you would be able to view the web pages which would appear over several types of devices and operating systems. It's a best and useful tool for all those who are willing to conduct SEO analysis.
Meta SEO Inspector:
If you would like to know how your search engine actually works and indexes your websites, you need to get a firm hold of metadata. Through this extension, you can have facilitated analysis of canonical tags, XFN tags, and several other microformats. In order to stay alongside with any modifications or additions to Google's practice guidelines, it gets updated regularly.
Tag assistant:
Though this is a tag which is most commonly used by most of us, this is a very useful tool of chrome extension from Google. This is actually used for remarketing and Google analytics where it helps to verify the installation of these Google tags. It just acts as a trouble shooter and helps to resolve your issues related to it. The tag assistants main USP is that it would record the various session and can analyze the implementation of tracking tags through the users' journeys. Through this, the site owners would be able to have an occasional check over the tags in order to verify whether they have been implemented in the right way or not.
The chrome extensions for the on-site content analysis:
Page analytics:
Though most of the tools help you to analyze and assess your competitors this amazing Google extension would help you to view the data from your Google Analytics account when you are browsing on your website. By opening this extension and logging in to your Google Analytics account you would be able to view metrics for real. The various metrics which you can find over the snapshot would include the unique page view, bounce rate, and the average time over the page.
There has been a prominent increase in the user engagement factors, especially in RainBrain- driven Google Search ecosystem. Instead of visiting the Google Analytics platform page every time, this extension would actually work excellently as it's now very easy for you to have an eye over each individual page and to check how they are actually performing.
Keywords everywhere:
Keywords play a vital role in developing your online business within a short period of time. It is important for you to understand the search queries which your targeted customers would be looking for on the search engine. With the growing competition online, it has now become very difficult for businesses to find accurate search volumes. The Keyword Everywhere extension might not actually solve your problem but it would help you in obtaining clarity about it. You can find several extensions to pull data which would provide you with approximate results within the specified results pages. Through this, it would be easy for the SEO professionals to analyze the queries which they would like to optimize for their content. Though this extension might not be used in separation while conducting the task to obtain larger keyword research, this particular extension has several handy features that would let you try it out. It is worthwhile to try this extension Keyword Everywhere which is very easy to use and can provide you with relevant information.
Conclusion
There are many Chrome extensions which are available and from which you will be greatly benefitted if you use the above five for the SEO of your website. Many site owners have used it and are getting good results.