MyDraw An Advanced Diagram Designer With Many Editing Tools For Windows 10 And Mac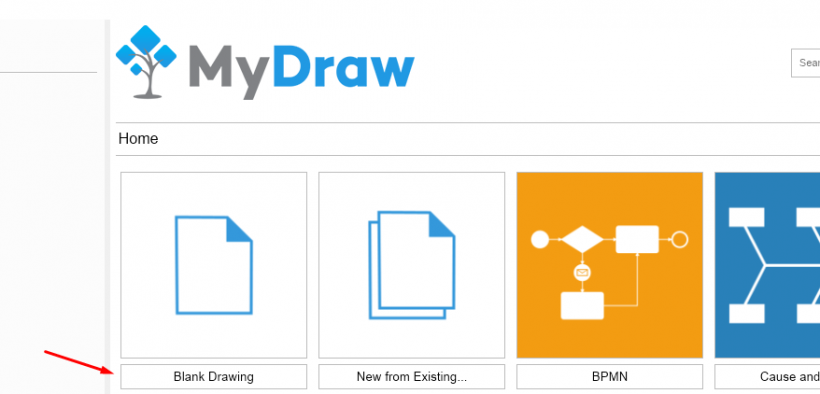 MyDraw is one of the popular software for graphic designers and digital designers. Millions of people seek automated tools that let them create, edit, and manage graphics quickly for their clients. Millions of people have not come across MyDraw software, but you have to give it a shot.
What is MyDraw?
MyDraw is an advanced diagram designer offering wide-range of editing tools to create electrical diagrams, organizational charts, professional flowcharts, mind maps, and more.
The powerful diagram software designed by the professional developers, so beginners can start working on it from day one. The dashboard comes with a customizable user interface and the developers neatly organized layout, so the users do not have to struggle to learn it.
MyDraw offers pre-loaded presets that beginners can get started to use it and you can create a floor plan, network diagram, data flow, electrical diagram, organizational chart and more. Constructions companies team can create a blueprint in a matter of minutes, so you don't have to make the clients wait for long.
The advanced tools added formatting features including Photoshop-like effects, multiple fill styles, blur effects, transparency, and other aspects. MyDraw offers free templates to get started, so you don't have to create everything from scratch.
MyDraw Company added advanced "Getting Started Guide" to master the program in a few weeks. You can look up for an answer in a few clicks, and the guides include basic tutorials & advanced guides to keep the flow of creativity going.
MyDraw Features:
I loved the simplicity of the interface because it did not take me long to understand the controls and editing tools. The developers are using Microsoft Word interface to edit the pre-existing templates.
Speaking of pre-existing templates, yes, you get a lot of templates to get started — no need to spend a lot of time working on the blank page.
MyDraw comes with Visio Compatibility file format so that you can edit the files on Mac OS X and Windows without any issues. Users can export or import VSD, VDX and VSDX file format.
Browse entire library of predefined shapes, and a simple Drag & Drop can get the job done in a few minutes.
The MyDraw name suggests drawing; then it must have advanced tools to draw out the blueprints! Yes, it does come with advanced tools to draw such as Nurbs tool, or you can use the Union, Subtract, Intersect, and Exclusive.
If you have completed drawing the blueprint, then MyDraw offers printing & exporting options as well. A wide range of formats available in the program such as PNG, PDF, SVG, and more.
An advanced tool is incomplete without a Powerful Rich Text Support.
The world is moving towards latest technology, and MyDraw lets you draw a barcode.
I have tried the GEDCOM Format Family Trees format, and I had fun working on it.
Let me bust the myth that you cannot learn it within a week, and if you practice one hour a day, then you can master it in a few weeks.
If you want to create a professional drawing on the first day, then it might be slightly difficult to master the controls in a day.
How to use MyDraw?
I believe in performance and live examples. I am going to give you a glimpse of MyDraw interface and controls so that you can get an idea about the program and to encourage you to download the free version.
Step 1: Go to the official site and download the program for Windows or Mac OS X.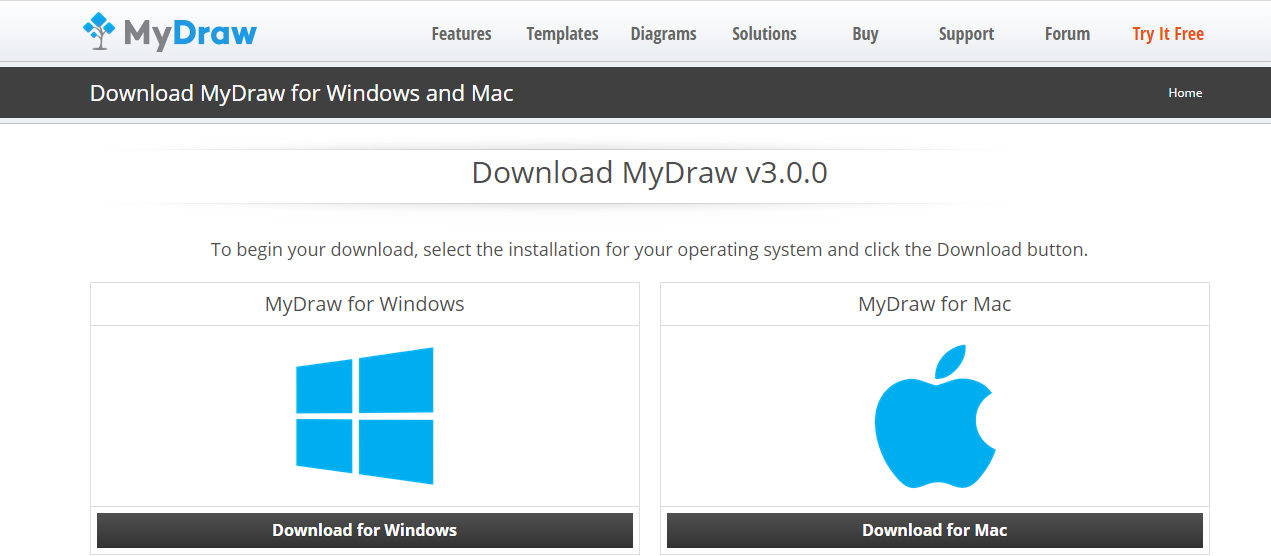 Step 2: Enter the email address and password to download the paid version. Users are allowed to download free version as well.

Step 3: Users do not need specific instructions to install it because the entire installation process is like any other traditional program.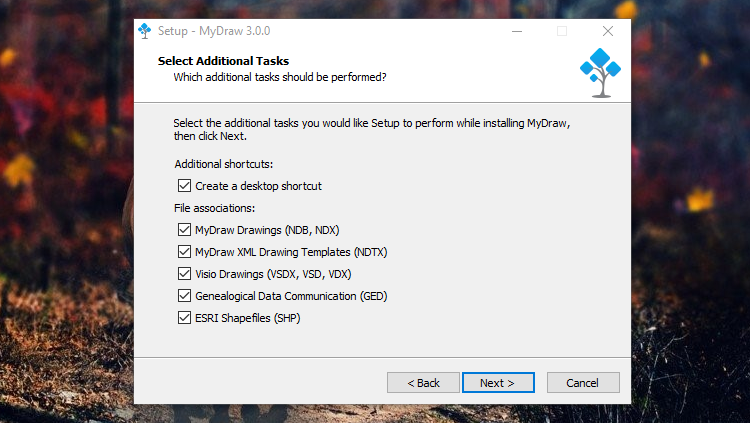 Step 4: Users can select a blank template or a pre-existing template to get started.

Step 5: In my case, I have selected "cause and effect," and it takes you to the next page.

Step 6: Scroll down to view more options, but I have selected "Client Hardware Failure Fishbone Diagram" and click to open it.

Step 7: At the top, you have the editing options, and it is similar to Microsoft Office.

Step 8: In the left sidebar, you got elements that explain the drawing significance.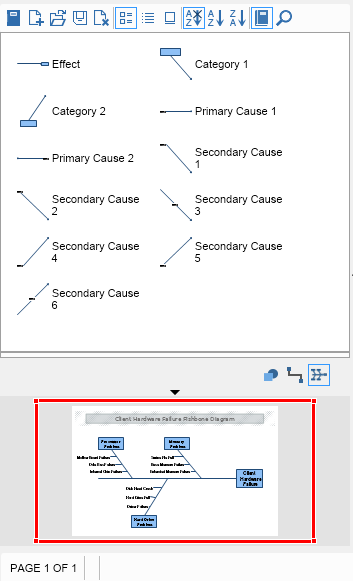 Step 9: In the middle, you got the main panel, and start working on it.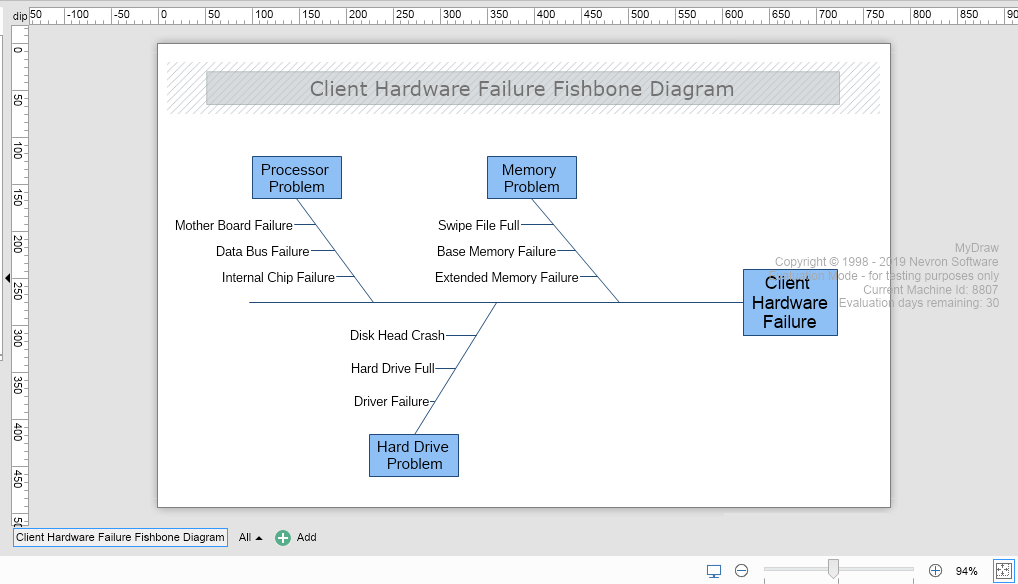 All editing options are similar to MS Word.
How to Activate the MyDraw?
Purchase the paid version license from the official site and keep the details ready.
Step 1: Fire up MyDraw and create a blank template.

Step 2: Click on File > About at the top menu.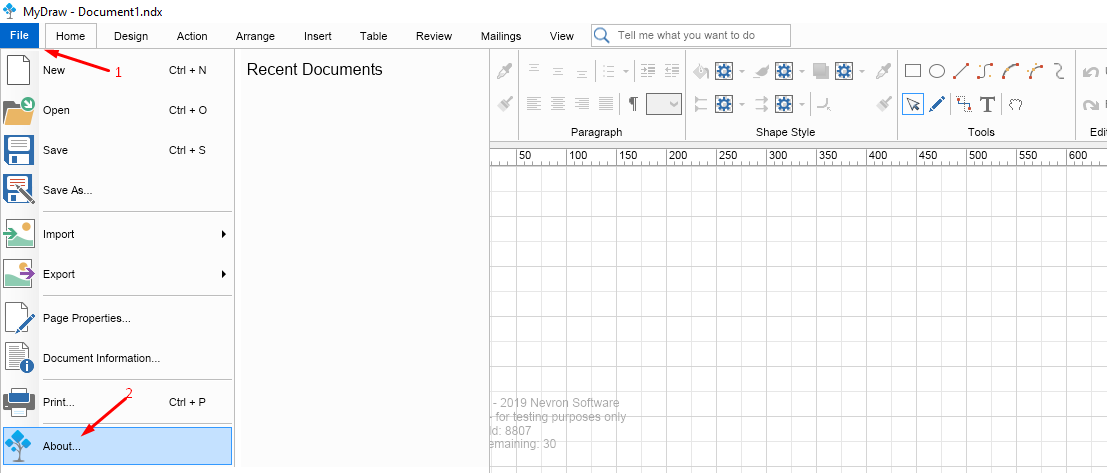 Step 3: A small window pop-up on your screen with the login screen. Enter the credentials in the empty filed, and you can create a new account as well.

Step 4: Enter the right credentials, and then the account activates.

Make sure you have an active internet connection, and it will activate the program in a few moments.
Learn more about MyDraw activation.
Conclusion
MyDraw is an advanced program offering advanced features to users. It comes with trial version & paid version to create professional drawings for clients and customers. The software works smoothly on Windows and Mac OS X operating system without any issue.