Download VideoProc to process & convert 4K videos from GoPro and mobile in an easier way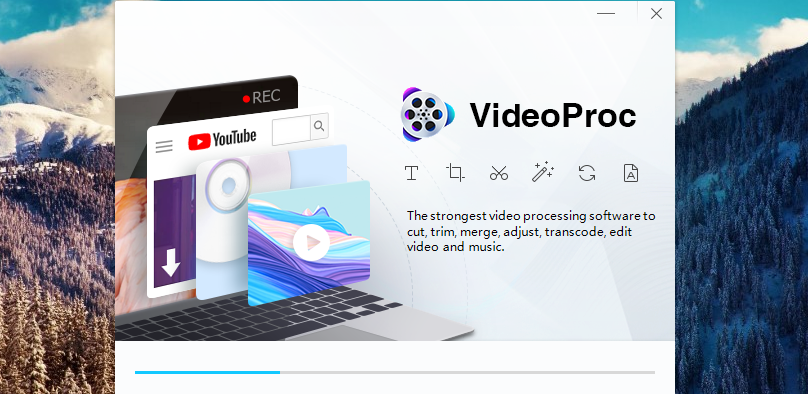 There are many 4K video processing software's in the web market today, but there aren't many GoPro editors that let you process 4K video and compress 4K video without loss in quality are less. However, VideoProc 4K video processing software enables you to handle the GoPro videos at a professional level without worrying about technical knowledge.
What is VideoProc?
VideoProc is a product developed by the reputed software company Digiarty Software that enables you to process 4K video, convert & edit 4K video, resize 4K video, compress 4K video from GoPro and mobile without technical knowledge that required in Sony Vegas, Premiere Pro, Final Cut Pro, and other professional software.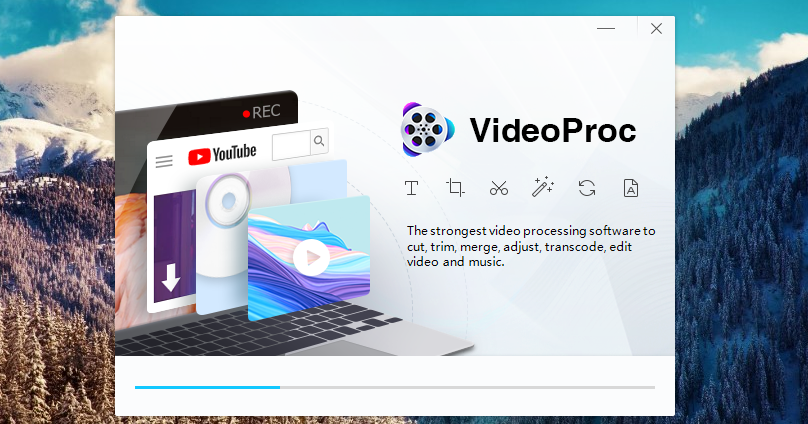 You can also use it to compress the iPhone and Android mobile format videos without any issues. It supports 420+ video formats and devices, so you don't have to worry about compression.
VideoProc Features
VideoProc developed an old player in the software market, and they know the needs of the clients and customers, and they used it to develop VideoProc. Allow us to list d own the VideoProc features, so you can find out how you can utilise it.
The most underrated feature is set-up & installation. The Pro programs always have issues like Errors, Visual packages, Additional programs, Add-ons, and other things to function normally. But, the Digiarty Software eliminated complications by minimising the file size to below 50MB set-up file, and one-click Installation.
You can drag and drop to start to use converting the video into your desired file format.
Built with powerful video processing toolbox, it allows you to cut, crop, trim, merge, resize, rotate videos, add effects/ watermark /subtitle, make GIF, etc in the easiest way. If you are a professional user, it also allows you to customize all the parameters for desired output when process 4K videos.
It supports DVD converter as well, and you can add a DVD video file and convert it without loss in quality.
It comes with a downloader that lets you download videos from popular websites like YouTube, DailyMotion, and other video sharing portals.
It comes with an amazing screen recorder,and I have tested the screen recorder. It comes with a simple interface that lets you record computer screen & webcam without any issues in average quality & high quality.
It also comes with GPU acceleration and it enables the software to take advantage of the Nvidia, AMD, and Intel graphics to render the video or compress the video lossless. You can learn how VideoProc's Full GPU Acceleration Influences 4K Video Processing.There's nothing to worry about the hardware damage because the computer GPU designed to take the stress and help the videos & games utilise it at maximum level.
The VideoProc speciality lies in iPhone 4K video conversion and GoPro 4K video conversion.
How To Convert & Compress 4K Video?
The VideoProccomes with an advanced compressor and converter, and allow us to show you can achieve loss compression of GoPro 4K video.
Step 1: Launch the program and click on DVD or Video to proceed.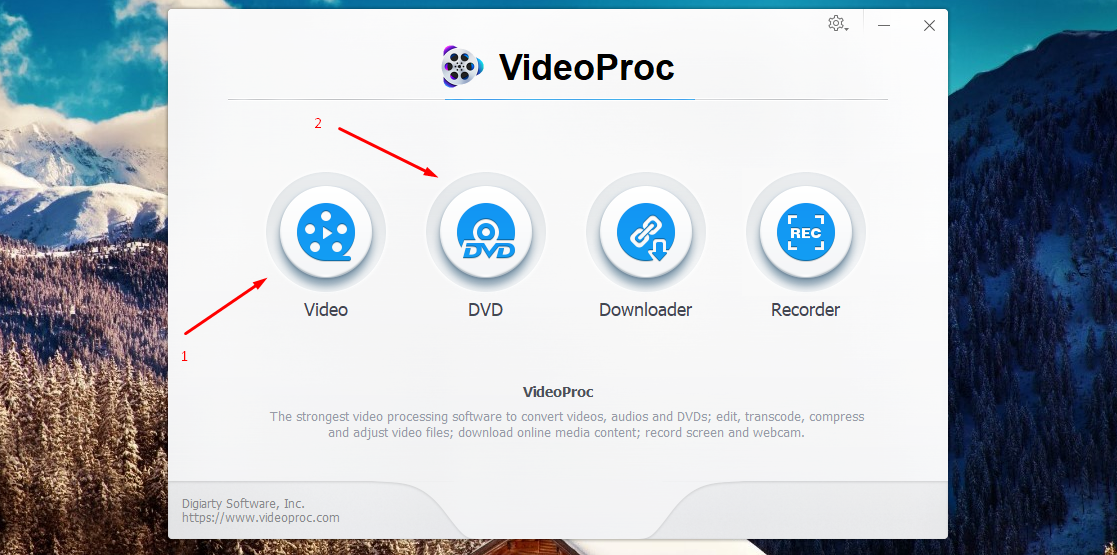 Step 2: Now, you can use the drag & drop option to add the video to the compressor, and you can also "add video" manually by clicking on the button located at the top.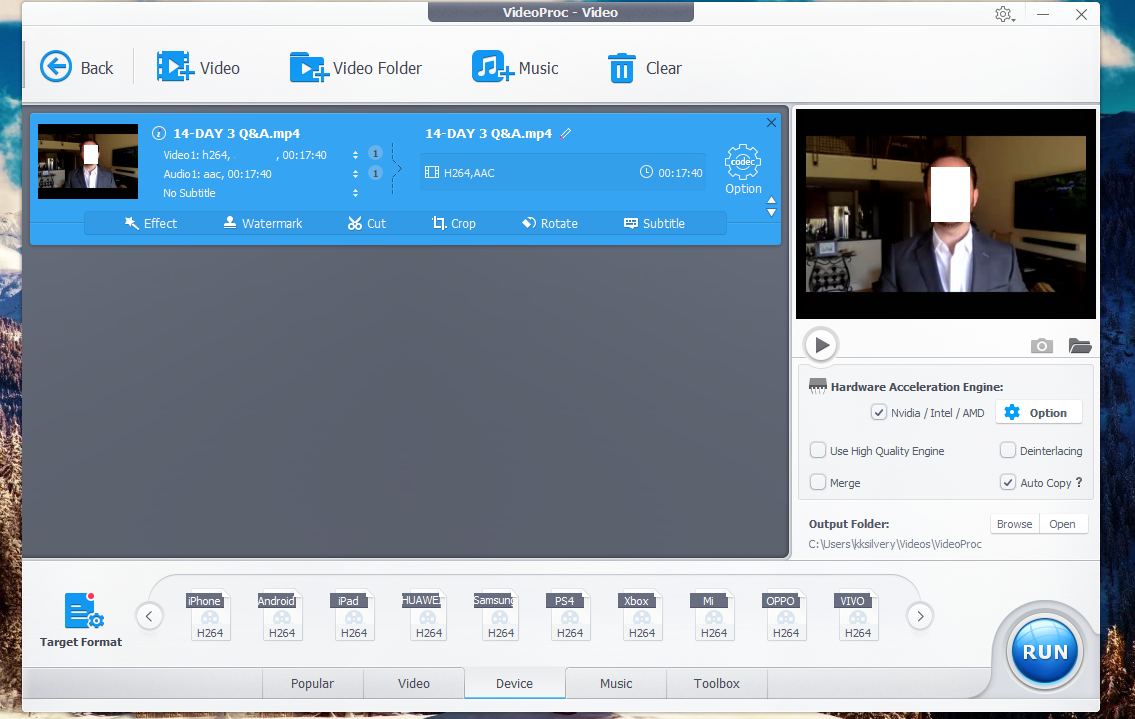 Step 3: On the left side, you can preview the video, add AMD/Nvidia/ Intel acceleration, and other options to make things faster.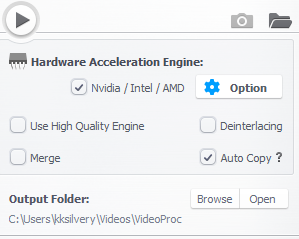 Step 4: You can make changes to the video like resize 4K video, add watermark, cut the video, crop it, rotate it, subtitle and compress 4K video.
Step 5: You can select the video, audio formats, and select video formats according to the devices as well, and begin the conversion.
It will take one minute to several minutes to complete the process, and the conversion duration depends on the file size.
Importantly, you can click "Toolbox" to choose the powerful video processing functions, like Deshake GoPro video, Denoise GoPro video, Merge, Trim, Split, Rotate, GIF, Snapshot, M3U8, 3D to 2D and more.

Free Download a Trial License of VideoProc
We have to give kudos to the companies that allow the customers to try the product before buying it. Yes, the VideoProc is a paid tool designed to provide you with advanced features & quality. You can expect the developers to send you regular updates at an affordable cost per year.
You can download the VideoProc for free without adding your credit card or any other details whatsoever. After using it for a while, then you can decide whether you want to go for the multi-purpose GoPro & iPhone video compressor or not.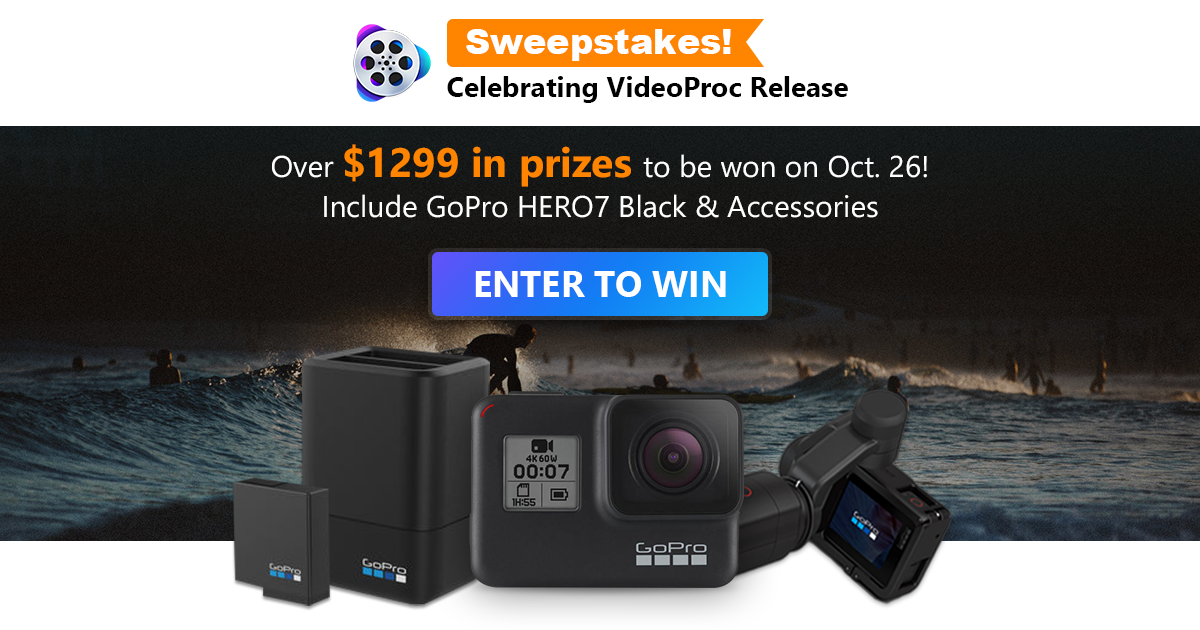 Win GoPro & Accessories Sweepstakes
The VideoProc creators have designed it produce good results without compromising the quality, and you can join the VideoProc New Release Celebration Sweepstakes to win GoPro Hero 7, GoPro Karma Grip and GoPro Dual Battery Charger + Battery.
Let us know what do you think about the VideoProc in the comment section below.