Enticing Reasons to Pursue an Online Master's Degree in Computer Science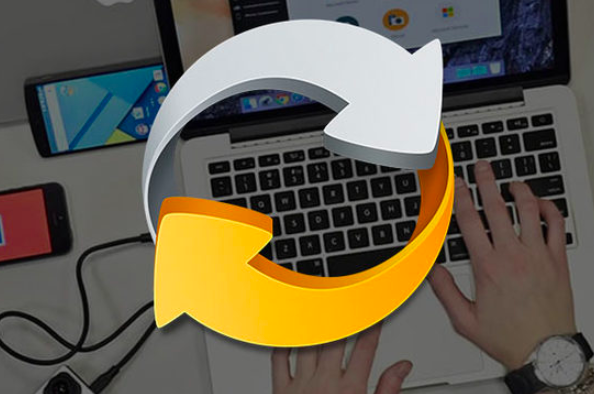 The technological landscape is home to some of the most exciting careers imaginable, from artificial intelligence programming to ethical hacking and practically any IT job you can think of.
Breaking into the world of tech can be a significant challenge and one that requires dedication, expertise, and in many cases, a college education.
If you have a passion for computers and hope to enter into a refreshing, rewarding, and highly diverse field of work, it may be worth taking a look at the many benefits that come with pursuing a fantastic online computer science masters, as it might be the opportunity you have been looking for.
In order to open up doors to the highest level of tech jobs available, seeking out further education opportunities might even be a necessity.
Are You the Right Fit?
If you are already the proud owner of an undergraduate degree in computer science or a discipline that closely relates to it, such as software development, electrical engineering, or programming, you will likely find the chance to take your unique skill set to the next level with an online master's course.
Many of the best courses are designed to help students specialize in an area that they wish to forge a career in, which you might find extremely helpful if you felt as though you lacked a direction in which to take your passion.
The skills you picked up throughout your undergraduate degree will likely be further explored in much greater detail and in a practical, contemporaneous sense, so it is worth reading up on current tech news to keep yourself in the loop.
100% Online
In most instances, the course can be completed online in its entirety, making it an efficient and highly accessible option for those with prior commitments or anyone who feels unsafe to travel but does not want this getting in the way of their future learning prospects.
Moreover, it could be the ideal option for anyone wishing to take their current career to the next stage, as sometimes, all that is standing in the way is a qualification.
For example, the flexibility offered by the online aspect of the course might make it possible for you to complete the program alongside your regular full-time job.
For many, the opportunity to complete an advanced degree while they work is a great added bonus as it allows them to directly implement their new knowledge and skills into a professional environment, thus relishing in the chance to potentially observe an immediate payoff.
Retaining Quality
In order to keep up with the demands of an increasingly online world, many remote learning opportunities have developed in an immensely positive direction over the last few years.
Online master's degrees in computer science are rightly recognized by a wealth of employees the world over, as for many institutions, the move to remote learning no longer signifies a drop in the quality of the course.
Affordability
It is a shame that access to education should be difficult, or even impossible, for those struggling financially. College can be extremely expensive, which if you already have an undergraduate degree, you will certainly be aware of.
Thankfully, online courses may be able to negate a portion of the cost without having to cut back on learning opportunities.
This might be for a myriad of potential reasons, such as a lack of travel costs, the price of accommodation, and the length of the course itself.
The affordability aspect of a master's degree is an important point to consider, as it may inform your ultimate decision. In this regard, it is worth thinking about some of the high-paying roles you can apply for when you complete the degree, such as a computer information system's manager, which has a median salary of nearly $173,000 a year, with the opportunity to extend much further in some cases.
It might be worth thinking about the course as a long-term investment that offers you exceptional job opportunities further on down the line that might not necessarily have been available with only an undergraduate degree.
Career Opportunities
Computers now play an intrinsic role in countless industries across the globe, so the career opportunities may seem virtually limitless once you truly start looking.
Some of the careers that a computer science master's will prepare you for might not even exist yet, as the world of tech continues to amaze and astonish with its innovation.
Some exciting areas worth looking into might include machine learning, technical architecture, data science, video game design, and cybersecurity.
Many of the skills you will learn throughout the duration of the course will be transferable and applicable to a vast number of roles, so it is worth keeping your eye on some potentially unexpected areas of work that may interest you, such as digital marketing, project management, and financial analysis. It is worth noting that all of these roles found a spot on LinkedIn's in-demand job list, so you might be spoilt for choice when the time comes to find your new career.
Preparing for the Future
From space tourism to robot janitors, concepts that look like they have been pulled straight from the pages of a science fiction comic are quickly becoming a very real possibility.
A master's in computer science will likely be able to sufficiently prepare you for the tech jobs of the future, so if you wish to be at the cutting-edge of modern work, and perhaps even beyond that, pursuing further education might be the perfect avenue for you.
Making Valuable Contacts
One of the greatest opportunities that further education has to offer is the chance to meet like-minded individuals who share your passion and enthusiasm for your favorite subject.
Even in a completely online capacity, a computer science master's can help you nurture this element, as the tutors will likely have tools, resources, and contacts of their own to help set you up for a bright future in the wonderful world of tech.