UC Browser 9.4 Handler PC |Use UC Browser on PC without any Android/Java emulator|UC Web Handler setup for PC Windows 7/8/8.1/Windows XP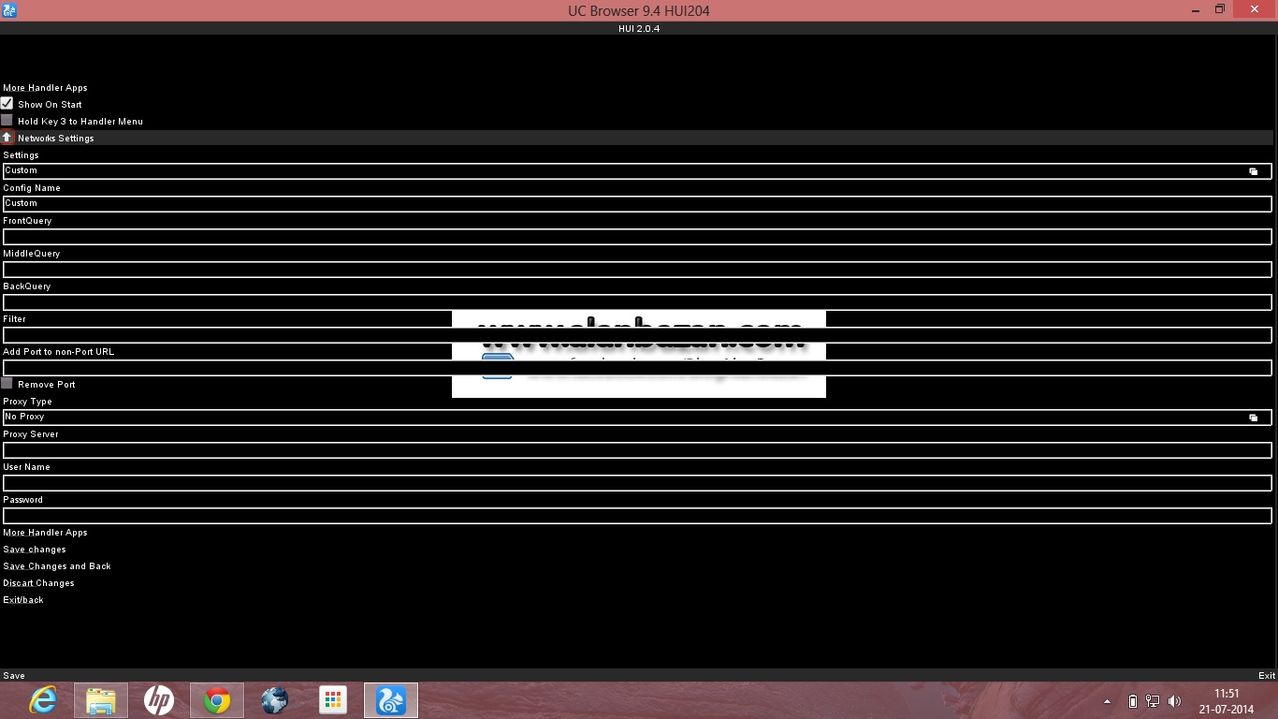 Hello everyone,  in my last post i had written about Opera Mini for PC with Handler UI , many users then asked me for UC Browser for PC with Handler support, so here's it, which many requested for – UC Browser PC – Windows7/8/8.1/9/XP with Handler UI . Although UC Browser HD is available for Windows 8/8.1 devices there's a big difference between the featureset of this UC Browser and the Windows Appstore UC Browser HD such as
Features of UC Browser 9.4 for PC
Handler UI for applying network tweaks .
UC Browser boasts of the Best Download Manager, so its Ideal for Downloading big files.
In-built Night Mode for Dim-Light browsing.
Pages are Optimised and Rendered by the UC Servers, thus reducing the Data Usage.
Advanced Network Settings,UI settings present.
Single Click installer/Setup works on All version of Windows 7/8/8.1/9.
No need of any external Java/Android emulator.
Pages are rendered with blazing fast speeds,compared to UC Browser HD.
Requirements : Java Run-time Environment or JRE must be installed on your System, if not installed,you can download and Install the JRE which can be downloaded from this URL .
Procedure : After you have downloaded and installed the JRE , Download the UC Browser for PC Setup from here, and install it . After installing just Double click the UC Browser icon and enjoy your favorite browser on your PC. [ You may need to save the settings upon your first Run as shown in the figure below]
Now, here you can simply hit save and click continue or change the Pinger settings/Handler Settings and continue to using your UC Browser :).
Note : Press "Ctrl+O" anytime while using to navigate to the Settings.The Same Settings are used to configure Proxy settings by using (Ctrl + O).
The JRE based UC Browser 9.4 Handler for PC can be downloaded from here –
Click here to Download UC Browser 9.4 Handler PC – TechApple.Net
If you have any doubts, queries or suggestions do comment 🙂