Best iTunes DRM Remover: DRM M4V Converter for Windows
iTunes movies/TV shows/Extras are all encrypted by Apple's FairPlay Digital Rights Management. Apple encrypts all its media content which it sells via iTunes Store so that these Medias are accessed only via the authorized devices of Apple.
DRM is basically a set of access control technologies to prevent the misusage of copyrighted works. It is one of the technical protection measures taken to prevent unauthorized rearrangement of digital media and restrict the ways consumers can copy content they've purchased.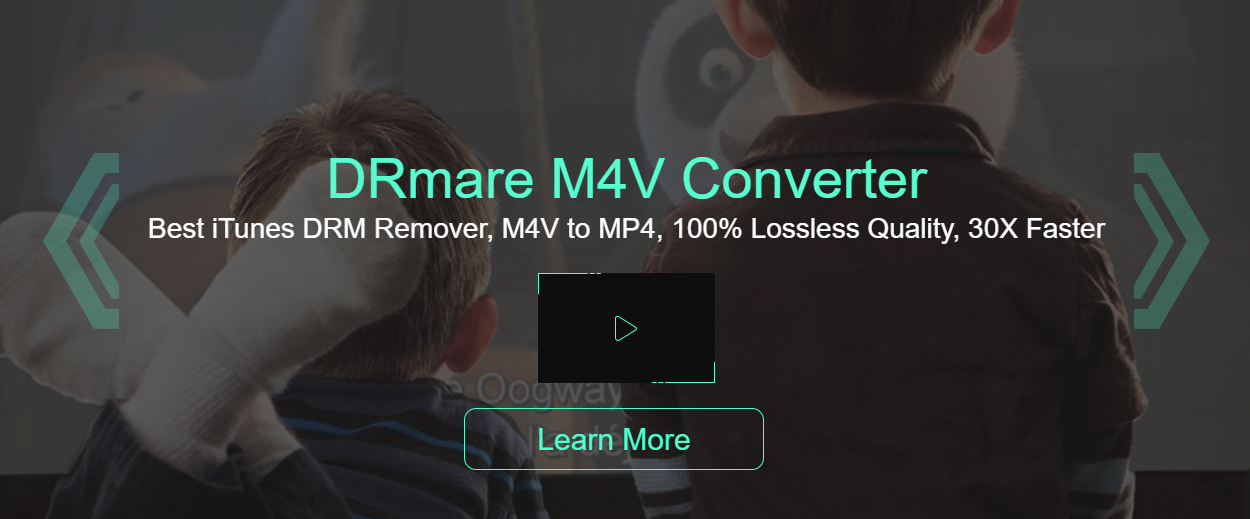 But DRM becomes a head of disruption when it comes to the users who have legally purchased a movie to enjoy it in more devices. It is very disappointing and the user gets tired of playing iTunes movie files only on 5 devices through iTunes.
Keeping the above mentioned problem in mind, DRmare designed a DRM M4V converter for Windows. DRM M4V converter is a software designed for the removal of DRM. It is completely safe, legal and removes DRM from M4V file without affecting the video quality. It can also be used to convert iTunes videos to lossless MP4 videos.
Key Features of DRM M4V Converter for Windows
Removes iTunes DRM at 30x faster speed: M4V converter for windows works implausibly fast in Windows XP or higher versions with a perfect compatibility. It supports batch technology which does the processing of transactions in a group, hence no human interaction is required and you can easily do your other works without worrying about DRM removal software.
Lossless removal of DRM: This program doesn't affect the quality of a movie or any video that is supposed to be converted. It proceeds with a lossless removal of DRM from iTunes movies and TV shows to multiple non-Apple devices which makes the things easy going and keeps your files secure too.
Best and fastest DRM M4V to MP4 converter: It is the best DRM removal tool introduced yet, undoubtedly 30x faster than the usual DRM removal programs, coverts without affecting the quality and assures other stuffs like registration license, 60 days refund policy under valid circumstances and safe installation.
Extracts videos without touching the original tracks: DRmare can extract videos from the original iTunes files and keep AC3 5.1 surround audio, AD tracks, CC, etc. without touching the original tracks. It is a lossless process completed by the DRM removal tool in order to prevent the file from distorting.
DRM M4V converter for windows provides you a variety of services. It has beforehand set profiles of almost all the well known and most used mobile devices among the people, such as Samsung Galaxy S/Tab/Note series, LG Optimus, Google Nexus, Windows phone, Xbox, PlayStation, smart TVs and many others.
DRM M4V converter for windows provides you a variety of services. In addition, the output videos can be optimized by customizing the video parameters, like codec, bite rate, frame rate, etc. according to your needs which gives you complete control over every aspect of the video player.
Follow this Steps to Remove DRM from iTunes M4V to Lossless MP4, M4V:
Once after installing the software, if you open, you will see this below window: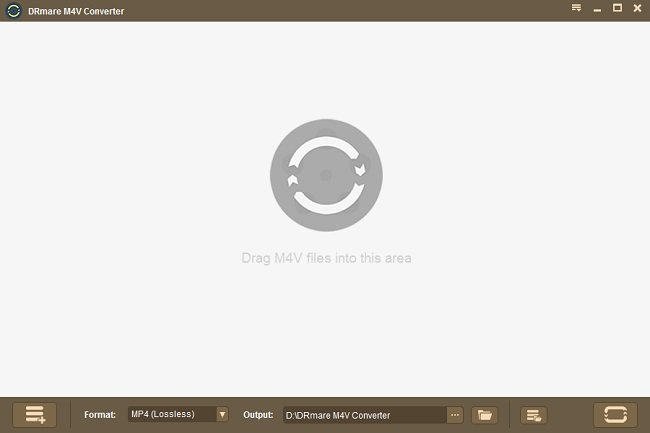 In order to import the iTunes M4V videos, you can drag and drop it into the above window or else you can even import it by clicking the "Add" button at the bottom left corner.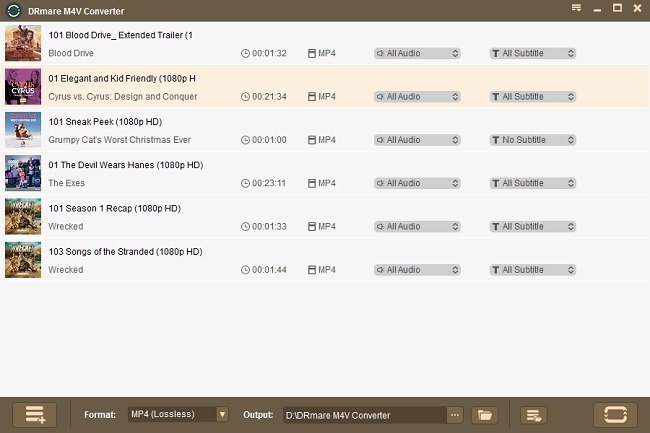 You can then adjust various output settings as per your convenience.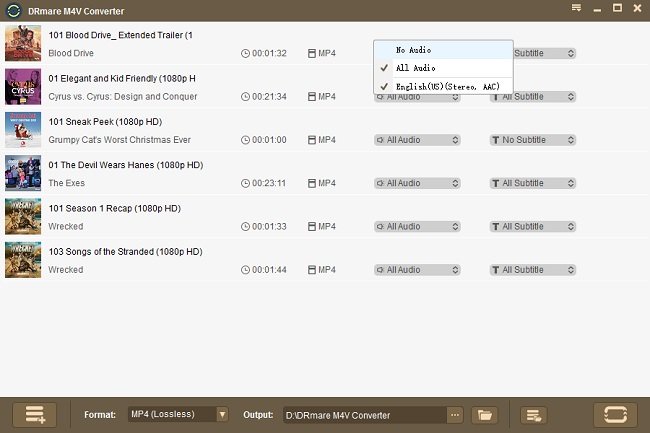 Click "Convert" button to initiate the conversion process.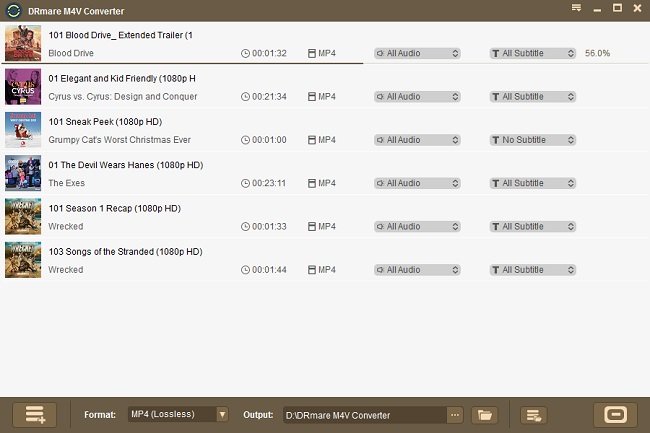 Once the conversion process is over, now you can watch your favorite videos easily now in the device you wish.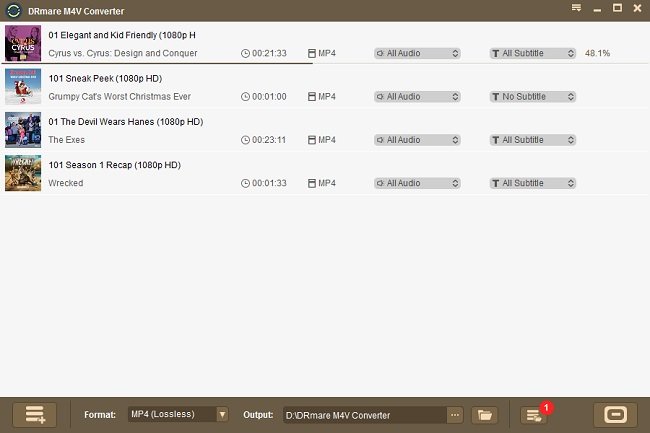 Other Features
Reliable Support Team: You can contact the support team any time, and they will respond to you as soon as possible!
Step-By-Step Detailed User Guide: There's a product user guide with detailed tutorials which will help you with the complete working and procedure of DRM software.
Money Back Guarantee: Although their software is guaranteed to work, but incase if you face any issue with the software then under valid circumstances your money will be refunded to you within 60 days of the purchase.
Online FAQs: There is an online FAQ centre with many pre-answered questions, but if you still have any doubts, please feel free to ask them!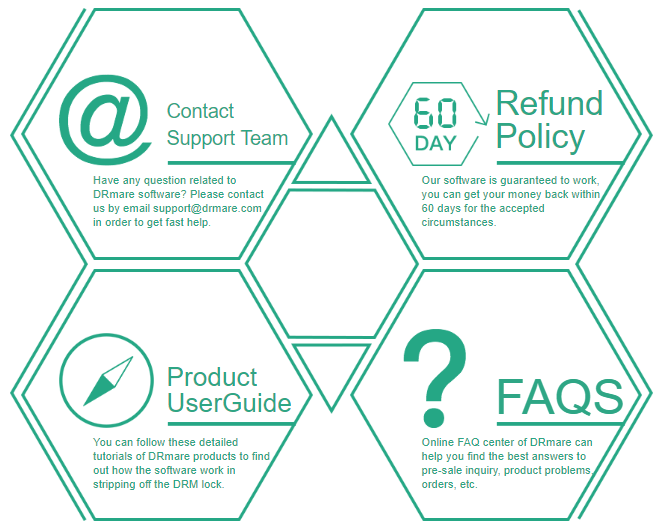 There's a trial version available for Windows and Mac as well, it provides complete and permanent removal of DRM, and lets you enjoy without any trouble. It is available for the conversion of M4V in all the formats like M4V to MP4, M4V, AVI, MOV etc. The best thing about this DRM removal program is that it is available for all the devices.