How to Get Unlimited Free Jio Tunes (Songs as Jio Caller Tunes) on Jio Number!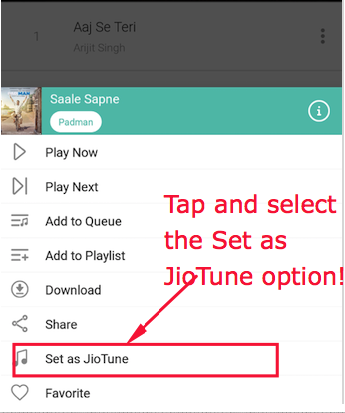 Reliance Jio never ceases to surprise its customers. After giving away free calls for lifetime, ample of Internet data, it has now come up with Unlimited caller tunes for all its customers. Jio tunes plays a song to your caller every time they call, and its completely free of cost. Here's a simple tutorial which will guide you on how to select any song as your Jio Hello tune for free. You can repeat it unlimited times to get free jio tunes.
Method to Set up Free Jio Tunes on your Jio Number – 
Inorder, to easily browse through the songs and set them as Jio tune by one click . We will use the Jio Music app. Tap and download the Jio Music app from the links below –
Click here to Download & install Jio Music app for Android from Google Play Store
iPhone users use the link below – 
Click here to Download & install Jio Music app for iOS 10, 11 (iPhones) from Apple App Store
Now, once you have downloaded the app launch it. Make sure you are connected to Jio Internet, while opening the app to auto sign-in. On the launch screen select the language of your choice and tap on done as shown in the screenshot below –
Now, search for your favourite song or movie name, which you want to keep as caller tune as shown in the following image –

Now,  tap on the song name to make it play.

On the play Screen , tap on the "Set as Jio Tune" option above the play button . Now again confirm your song as Jio caller tune by tapping the "Jio Tune" option as shown in the image below –

Congratulations! you have now successfully set your Free Jio Tune on your number . You will get a confirmation message on your mobile number. Enjoy your free Jio hello tune!

Update (Alternative Method)  – You can even set your Jio Tune without playing any song by tapping on the "3 dots" besides song name, and selecting "Set as Jio Tune" option as shown below –

Thus! you have now activated free unlimited Jio tunes on your number. Incase, if you face any problems or have any queries feel free to let us know in the comment section below.