How to Block Pop-Up & In-app Ads in all Apps on Android Without Root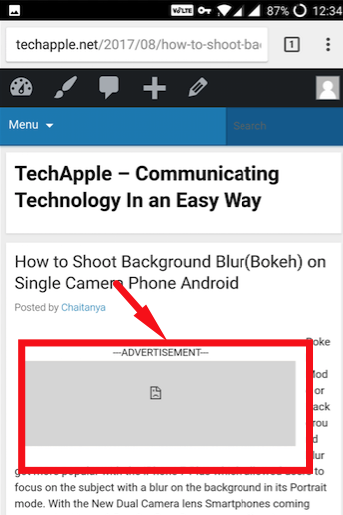 In-app & Pop-up ads are a necessary evil, as they sponsor the free price of any app. But, sometimes the app ads are very much overdone and the pop-up ads are followed by vibration ads, and then sticky ads and the ads never seem to end. Also, the extra data consumed by the ads and malware advertised put our phone's security at high risk. So, in order to avoid all this We bring you How to Block Popup and Inapp ads in all Apps on Android so that you can enjoy your favorite games and apps without ads.
How to Block and Stop Pop Up & In App Ads on All apps in Android Phone (No Root Required)  –
Pre-Requisites – 
An Android phone which allows "Installation from Unknown Sources" . To enable it navigate to "Settings – > Security – > Installation from unknown Sources"  and toggle it "ON" as shown in the Screenshot below –

Now, We will need to install an Adblocker app – We will use "DNS 66″ for this purpose because its Free, based on DNS and hence doesn't consume more battery either. Unlike Other VPN based adblockers such as AdGuard which consume a lot of battery .
Click here to Download DNS 66 .Apk file for installing the DNS 66 App.
Tutorial to Set-Up DNS 66 App in Android (One-time Procedure) –
Considering, that you have installed the DNS 66 App from the link given above. Launch the DNS 66 App. It will show you a screen as shown below –

Now "Toggle On" watch Connection and "Toggle Off" iPv6 support section from the above screen. And Navigate to the "Hosts" Tab as shown below –

In the "Hosts" tab – "Turn On" Filter Hosts and "hp Hosts Ad & Tracking Servers" as shown in the following image .

Once you turn on hp Hosts ad servers , it will show a shield as opposed to blank shield. The enabled shield is shown below –

Now again navigate to "Start" tab and click on the "Start" button as shown in the below image –

It may ask you for permission to start AdBlocking. Do not worry this is just a dummy VPN connection and your Speed won't be compromised at all. infact, it will be faster since the Ad servers DNS won't be resolved. (Its only a one-time process)

That's it ! Your DNS 66 App Setup is Complete ! .
From , next time Simply Start or Stop your Pop-up & In-apps Adblocker from the "Green Start or Stop" button on start screen. No need of repeating full procedure again 🙂
Blocked Ads in all Apps on Android –
Once you're VPN is up and running , You can now Open any app, and browse anything . No Ads will be shown anywhere ever!.

Enjoy the Ad-free experience across all apps on your Android.

Incase if you face missing Hosts file error, please refresh the app by clicking on the reload icon as shown –

Feel free to Comment any issues or Queries if the Ads aren't blocked in the comment section below .