3 Apps to use AirPlay on Mac & use Mac as Apple TV Display Receiver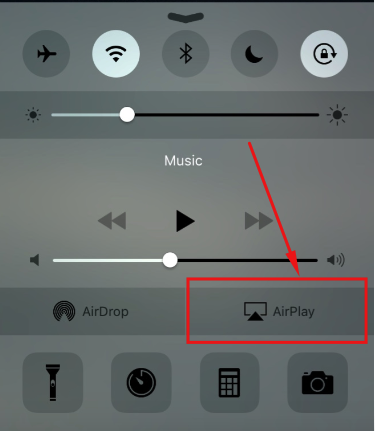 Mac OS X has inbuilt AirPlay transmitter/sender hence you can easily stream or Cast your Mac content to an Apple TV. But We might want to use our Mac OS X device as Apple TV in order to display content from iPhone / iPad. In such cases we need to use our Macbook as an AirPlay receiver display. So, here are the 3 Best Apps to turn your Mac into an AirPlay display reception unit –
3 Apps to use AirPlay on Mac as Receiver Display –
App # 1 – Lonely Screen 
Lonely Screen is one of the most sleek yet efficient AirPlay receiver for Mac OS X. It turns your Mac OS X into an Apple TV Receiver which is AirPlay compatible, so that you can easily stream your Audio, or Mirror your iOS iPhone or iPad screen.
Lonely Screen even supports iOS 9.1, 9.2 updates and is Apple TV 2/3/4 compatible AirPlay receiver.
You can easily stream using AirPlay and use your Mac as Apple TV.
The method to stream to LonelyScreen is quite simple –
Download & Install the LonelyScreen app for Mac from the link below –
Click here to Download Lonely Screen for Mac OS X 10.7 & later.

Launch the LonelyScreen app on Mac. It will now setup its server.
Now make sure that your Mac OS X Receiver and iOS device or AirPlay are on the same WiFi.
Now on your AirPlay sender tap the AirPlay icon and in the list of available devices select "LonelyScreen" option as shown in the alongside image.
That's it your iOS device will now be mirrored on your Mac device.
App # 2 – 5kPlayer
5kPlayer is a multi-function media player which can even be used as an AirPlay receiver. Though 5kPlayer has inbuilt media player, its on second position in our list as its AirPlay compatible only upto iOS 8.3 , 8.4 . Hence, 5kPlayer won't be able to receive AirPlay casts from iOS 9 and later.
The Method to use 5kPlayer as AirPlay receiver is same as that of Lonely Screen, and it can be downloaded from the link below –
Click here to Download 5kPlayer for Mac OS X.
App # 3 – Mirroring 360 (7 Day Free Trial)
Mirroring 360 comes from Splashtop which is well known for producing quality applications. Mirroring 360 also is a quality product. Unlike 5kPlayer Mirroring 360 is AirPlay compatible with iOS 9 and later, so that you can even use your latest iPhone 6S , iPhone 6 for mirroring. The only downside of Mirroring 360 is that its a Paid app and hence you will need to pay for it after 7 days to continue using it.
Click here to Visit the Mirroring 360 Website.
So, these are the 3 Best AirPlay receivers for Mac OS, which will turn your Mac into an Wireless Apple TV. If you know of any other such good app, feel free to comment.