Top 3 AirPlay Receivers for PC – Windows 7/8.1/10 | Use Windows as Apple TV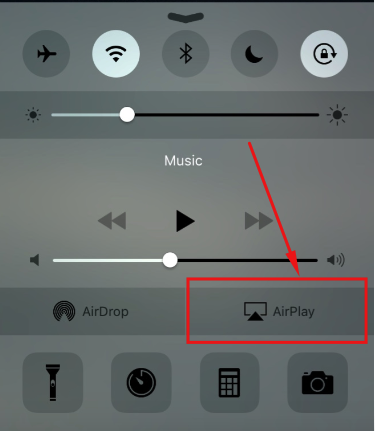 AirPlay is the streaming technology used by Apple to stream or mirror iPhone / iPad or Mac OS contents onto an Apple TV. But AirPlay can be used on any system for example Windows 7 , Windows 10 laptop or desktops. We just require an AirPlay receiver on the Windows system to receive and Play the AirPlay Streams from out iOS device . Thus, We bring before you the Top 3 AirPlay Receivers / Players for Windows which will turn your Windows machine into an AirPlay compatible Apple TV.
Top 3 AirPlay receivers for Computer – Windows 7 , 8.1 and Windows 10 – Use your Computer desktop as an Apple TV
AirPlay Receiver # 1 – LonelyScreen
LonelyScreen is our favorite AirPlay receiver. Unlike its competitors –
LonelyScreen works with iOS 9.1 , 9.2  & later versions (iPhone 6, iPhone 6S Plus compatible).
It works with Mac OS X El Capitan as well.
Thus, you could easily use LonelyScreen as an Apple TV receiver for your Windows 7 / 8.1 /10
Click here to Download LonelyScreen AirPlay Receiver for Windows 7 , 8.1 & Windows 10 (32-bit & 64-bit)
AirPlay Receiver # 2 – 5kPlayer –
We really love 5kPlayer as it has multiple functionalities like –
It can act as a both as an AirPlay receiver as well as an AirPlay transmitter.
Its totally free of cost.
The only downside as of now of 5kPlayer is that its AirPlay compatible Receiver only upto iOS 8.3 and Mac OS Yosemite , and the mirroring feature doesn't work on Mac OS X El Capitan, iOS 9 and its later versions. However due to its dual capabilities its our second most favorite tool.
Click here for tutorial on How to use Windows 7, 10 as an AirPlay receiver using 5kPlayer.
Click here to Download 5kPlayer for Windows 7/8.1/Windows 10.
Note – Now the procedure to use LonelyScreen or any other AirPlay receiver on Windows is pretty much the same –
Install the AirPlay Receiver software on your Windows operating system.
Launch the AirPlay receiver on your Windows machine (Allow firewall exceptions if prompted)
Get your Transmitter (iOS Device/iPhone/Mac OS(macbook)) connected to the same WiFi network as that of the Windows system. (Both Transmitter and Receiver should be on the same WiFi network).
Now, on the Transmitter (iOS/Mac device) Click on the AirPlay icon and select the "Windows machine" name in the menu to start mirroring your screen directly to your Windows system using AirPlay.
The AirPlay icon is visible inside the control center shown in the image alongside (swiping bottom screen to up) on iPhone / iPad and on Mac OS it appears on the Top Bar.
That's it your AirPlay receiver (Windows) will now start mirroring your iOS or Mac OS Screen.
AirPlay Receiver # 3 – Mirroring 360 (7-Day Free Trial)
Mirroring 360 is an all in one solution from Splashtop which will let your Wundows PC be an AirPlay receiver, it works with Mac OS & Chromebooks too. Thus, using Mirroring 360 you can even use your Chromebook as an AirPlay receiver. Mirroring 360 unlike 5kPlayer supports iOS 9, and El Capitan as well for Mirroring using AirPlay. The only downside of Mirroring 360 is that its a Paid app and hence you will need to pay for it after 7 days to continue using it.
Click here to Visit the Mirroring 360 Website.
So, these are the Best 3 AirPlay receivers for Windows systems or Computers which will turn your Windows into an AirPlay display device. If you know of any other such good tool or encounter any issues feel free to comment.