Top 7 Free Disposable/ Temporary Email address providers for Quick Sign-ups and Spam protection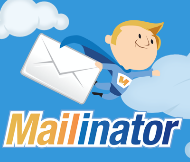 All of us hate email spam, and many times our inbox is simply flooded with spam,newletters and useless emails which simply waste our time as well as email space. Also you might have been forced to sign-up on some websites which ask you for your e-mail and don't let you access the content you want to without entering email address. Or you might simply be requiring the email address for quick sign-up just for validation purposes . In all of above scenarios and many more disposable / temporary email services will come to your rescue . Let's get a look on what are temporary email address, why should you use them ? and the best disposable email address service providers –
What are Disposable / Temporary Email addresses?
In simple words, these are the email addresses which aren't owned by you, but are public and therefore they don't require any passwords to access them.
Why to use Disposable / Temporary emails ?
We need to use them to protect our primary emails from spam, and from unwanted emails coming in to our inbox.
The Top 7 Free Temporary email address service providers are as follows –
No 1 – 10MinuteMail.com
10MinuteMail is getairmail.com alternative & probably the most easy to use temporary email address service provider. All you need to do is visit 10minutemail.com and it'll display you your temporary email address which is valid for 10 minutes!. You can then use it to sign-up and receive emails. The address is discarded after 10 minutes however it provides the option to extend the session by 10 minutes unlimited times (until the tab isn't closed).
No 2 – Mailinator.com
Mailinator is yet another email address service but with a twist, unlike 10minutemail you don't need to open the website to create a temporary email address for you, but it has been already created! . Whenever signing-up on websites just type in your email address as "yourselectedtext@mailinator.com" , and once you've signed up, simply access your email on http://yourselectedtext.mailinator.com . And voila! you'll find that your e-mail has already arrived! . The only disadvantage of using mailinator is that all email addresses are public and can be accessed by anyone (accidentally if someone else selects the same text you selected). but its very rare. E-Mails are stored for 1 hour before they're discarded.
No – 3 Yopmail.com
Yopmail is just another service like or an alternative to Mailinator, where your email address is already created. And the procedure too is pretty same , while signing-up use "anytexther[email protected]" , and later for accessing the emails you can use the same trick visiting http://anytexthere.yopmail.com . Yopmail is my personal favorite due to the fact it stores the emails for a much longer time as compared to other disposable email address providers.
No 4 – MintEmail.com
Mintemail.com can be classified as an advanced alternative of 10minutemail.com, which gives you a pre-defined address like 10minutemail. But it also has a major advantage that it will update the tab title automatically whenever an email arrives at your temporary email address. Thus, you can work in different tab without having to worry about email address expiration or missing out.
No – 5 Maildrop.cc
Functionality wise maildrop.cc is same as that of mailinator, all the email addresses are pre-created (e.g anything@maildrop.cc) , but to access the emails you need to first visit http://maildrop.cc , and then enter your selected text (e.g anything) to access the mailbox (e.g [email protected]).
No 6 – Guerillamail.com
Guerillamail.com is a temporary address providing service but with some good additional features which might come in handy. All the above services just provide a temporary 'inbox' for receiving incoming emails, but guerillamail.com goes one step ahead and even provides a temporary outbox which can be used to send emails with the same temporary email address. This is really a very handy feature and can be used as a sort of anonymous email with composing as well as receiving facility!
No 7 – Jetable.org
More than an temporary email address service, Jetable can be described as an Anti-Spam solution and works in a unique way! .Some websites may blacklist temporary email addresses but in such cases Jetable can help you get out , what it does is it first verifies your original email address, and according to your choice it helps you create a temporary email address for a specific time frame (Upto 1 Month) and forwards all the mails coming to that temporary email address to your original email address. Thus, by limiting public access, as well as increasing the temporary email address lifespan it really does a goo job!. Not only that, the temporary address is permanently deleted after its lifespan so no one else can get access to it.
So, these were the Top 7 Free Temporary / Disposable email address service providers , if you know any good of such services feel free to comment. Also, you might be interested in Simple Tricks to use a Single Gmail address as Multiple ones!