Bounty app-get Free Rs.100 Recharge,Flipkart/Amazon cards! [Free Amazon/Flipkart Gift cards & vouchers]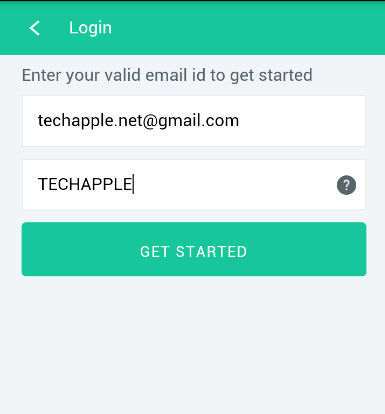 Hello all, you've just received a Bounty! Yes, Now get free Rs.100 Recharge and Flipkart / Amazon gift cards,vouchers just for downloading and installing the bounty app!. So now there's no need to download any other apps,complete offers etc . The only thing to do is open the Bounty app! and go eat in your favorite restaurant/hotels/cafe and yo! the app will buzz and get your attention. Tap on it and your free reward will be credited! . Sounds simple isn't it ? It really is simple and easy and there's no reason to lose the free rewards as we love them and each of us loves to eat tasty food too! .
We at TechApple in association with Bounty app, have a great deal running on which will give you Free Rs.100 recharge or flipkart / amazon gift voucher on your first check-in itself! with an exclusive PROMOCODE for the bounty app. Inserting our promocode – "TECHAPPLE" gives you free Rs.75 rupees credits So, by entering it you're getting Rs.75 for free!.  The offer is currently over although you can enter our referral PROMOCODE – 0503W , to get extra sign-up credits which range from Rs.10 to Rs.50!.
Steps to get Free Rs.100 Recharge or Flipkart / Amazon Voucher from the Bounty App!
First of all download the Bounty! app from PlayStore by clicking here (Earlier it was listed as MeDine).
Once you've downloaded the app, you'll be getting 3 options to Sign-Up.
Select anyone of these options and after signing on to the app- Click on the Top Left corner of the screen. Select the option "Got a Promo Code"and now, the most important thing –

 

In the option labelled promocode type in the Promocode as "TECHAPPLE".  (Expired now)
Alternative Code : 0503W (Get Rs.50 extra Bounty credits on your first check-in)
(Check the figure for promocode , Not entering the promocode won't give you the free reward).
Take a guided tour of the app for knowing its features (Now the app may ask you to keep your WiFi On, don't worry it doesn't require any 2G/3G data for its Auto Check-In) You just need to keep your App & Wifi On.
As the minimum redemption amount is Rs.100, and our promocode gives you Rs.75 . You just need to enter any offered cafe/hotel a

single time to get your first Free Rs.100!

(Later on the amount changes)
Once you enter any hotel/cafe the app shall auto check-in and yo! You're ready to use claim your Rs.100 Voucher or recharge on simply your visit.
Bounty provides you rewards for entering and eating at places where you'd have normally eaten, so why not make it interesting and exciting by free rewards! :).
You can even earn extra rewards by capturing photo of bill , once you've auto check-in with the Bounty! App.
Here are the Payout options supoorted by Bounty which you can use to redeem your earned credits –
Mobile Recharge/Top-Up.
Flipkart/Amazon Gift Vouchers.
BookMyShow , MakeMyTrip , Archies , PVR, ShopperStop , CCD Vouchers.
And many more…
Click here to download Bounty App from Google Play Store. (Apple iOS / Windows Phone versions coming soon!)
You can also use "Invite and Earn" option present in the app to increase your points by inviting your friends to download the app. You will earn 50 points for each successful valid referral and your friend too shall get 10 extra points! . Overall its totally a win-win situation.
Note : Bounty is currently available only in Hyderabad , Bengaluru (Bangalore) , and Chennai! . But its expanding exponentially, so book your free profits fast as it will soon enter your city too! before the offers ends (Night of 1st May 2015).