Use Google Chrome browser as MP3/Audio/Video Player on Android/PC !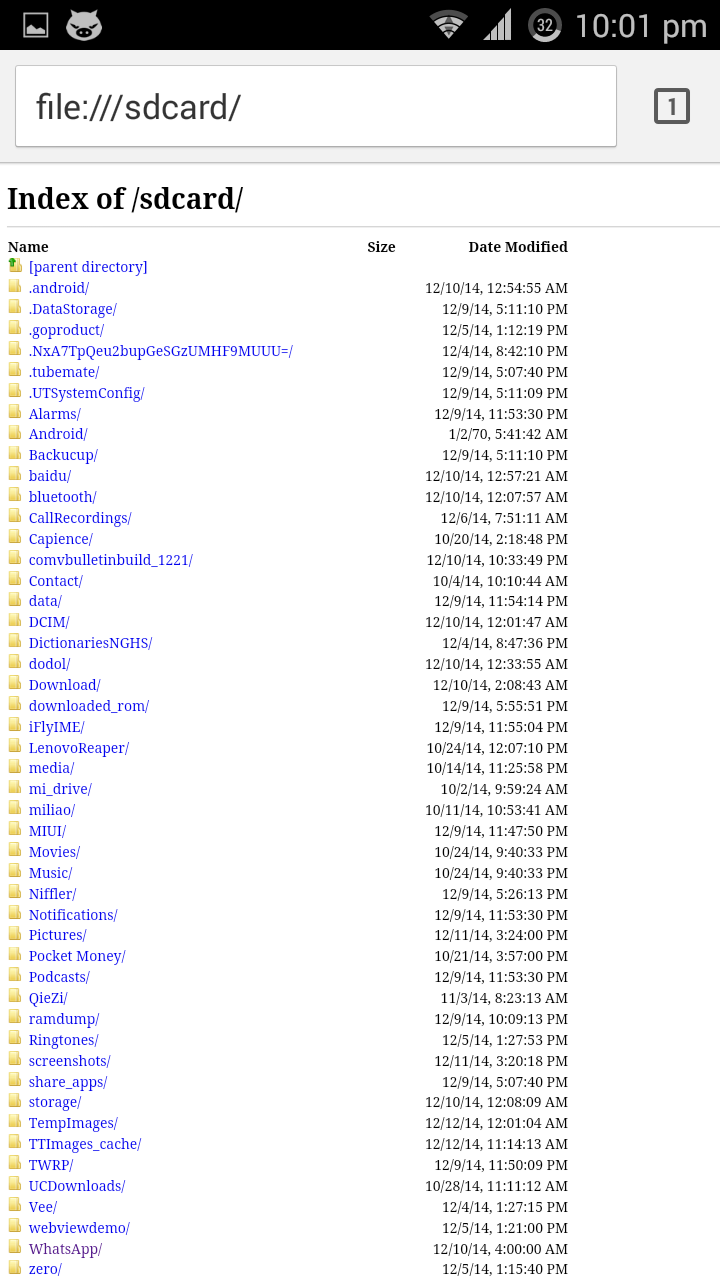 Recently, i flashed my phone and I was left with literally no external apps , also I didn't had the apk packages with me and I had to urgently play some MP3 Songs present on my SD Card. I was looking for options, and then i remembered this article which i used to use Google Chrome/Mozilla Firefox as a File explorer cum Media player on PC using "file:///" protocol . So I decided to try my hand with this trick on Android too and it worked! I was able to use Google Chrome as a File explorer + MP3 Player + Video player too! on my Android! . Also this trick works on PC too! so i'll be mentioning the steps for PC too!
Method to use Google Chrome as MP3/Audio/Video Player on Android
First of all Open your Google Chrome browser , you can also use Mozilla Firefox on Android . I tried it and it worked on Firefox too, but other 3rd party browsers like UC browser, Opera Mini and Dolphin browser weren't able to support our method .
Now in the address bar , Type and navigate these locations one – by – one ( Note – I am saying to try all URLs because the File system structure vary from device-to-device depending upon the Android version) .file:///sdcard/
file://sdcard0/
file://sdcard1/
file://storage/

file://storage/sdcard0/

You'll find that the Browser is able to open / show files on atleast one of these five address locations.
Now, click on the folder name to enter it , and browse to the media file you want to open.
After reaching the file , Simply Click on it – If its a MP3/Video File it will be played , or if its an image/html file it will be displayed right in your browser!
Magical! isn't it (Check the alongside image for reference) .
Note – You can also use this trick to use Google Chrome browser as PDF viewer as Android lacks in-built PDF viewer (Thus, saving your memory required to install PDF viewer on your phone)
Method for PC Users to use Google Chrome/ Firefox Browser as MP3 / Audio Player on PC (Windows / MAC / Linux )
The method is actually the same except you have to enter the URLs like this –
file://c:/                             (To Access/Open C Drive in windows)
file://root/                         (For Linux Users)
file://home/  
file://Desktop/
Now, again one of them will show your folder contents depending upon your OS , Click on the foldername to open the folder and on the media file to play/open it in your Browser 🙂 . It'll work without any hiccups (You can also use it to view PDF files ).
The trick is quite simple but I hope, you guys will like it and use it to flaunt your geekiness 🙂 , Signing off with yet another Screenshot of my device using Firefox as the File explorer. If you face any problems or have any doubts/queries feel free to comment 🙂