FreeB App- Get instant free Recharge,Coupons & exciting deals! and exclusive offers.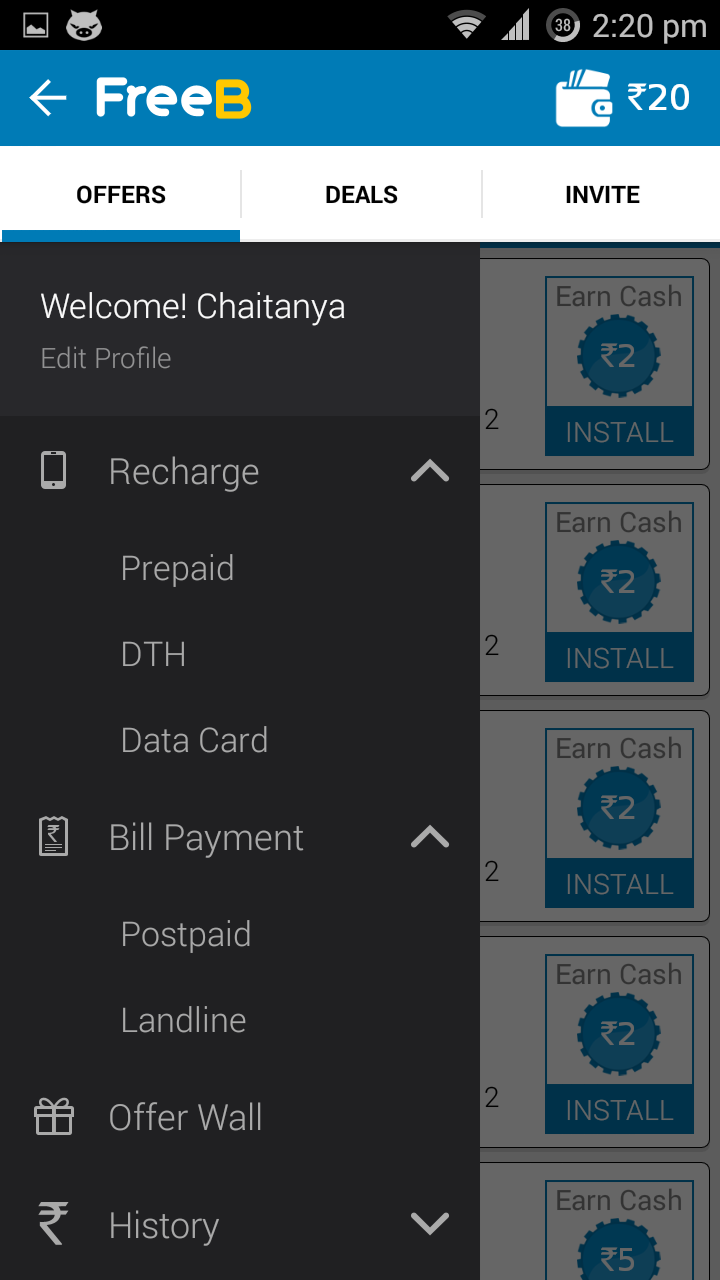 We have yet another new Entry jumping into the Free Recharge giving apps arena, – FreeB App! . FreeB comes from a well-known developer  – Spice digital (The same developer had developed the Spice Safar app which was providing instant free Rs.10 Recharge) . FreeB not only provides Free recharge on downloading apps, but it also has coupons which can be used to apply to various online sites/services to get discounts on Food , Online purchases etc . It also has options to pay for Free Datacard recharge, Free Landline/Mobile Postpaid bill payment . Let's have a look onto the features of FreeB App in detail –
Features of FreeB App
FreeB provides free Money in wallet for downloading apps, completing offers .
It also provides exclusive deals and discount coupons for Free! , I myself ordered a Monginis 15% off coupon for free and it worked.
FreeB also provides Rupees for friend referral –
Infact, FreeB gives Rs.30 per referred friend, which is right up there amongst the best in the free recharge apps arena. 
Note – If you download through TechApple! you get extra Rs.5 in your wallet as welcome Bonus!
The rupees earned by FreeB can be used to get free Mobile recharge as well as

FreeB supports Free DTH Recharge too

!
The recharge request is processed instantly by FreeB! all the recharge are done within seconds the recharge request is received.
Personal take on FreeB – Th
ough, its a new app but the developer is quite trusted and old, the payouts for installing apps are comparatively lesser as compared to other apps . A really good app if your earnings are from referrals!.
It has the best Payout options amongst all the apps i have ever tried – It provides
Free Mobile & DTH Recharge .
Free DataCard Recharge.
Free Postpaid Landline bill payments.
Free Postpaid Mobile bill payments.
Overall, this app has a huge scope and will surely improve –