How I earned Rs.9000 (9K) Balance on my Cellphone! for FREE :) | Personal Experience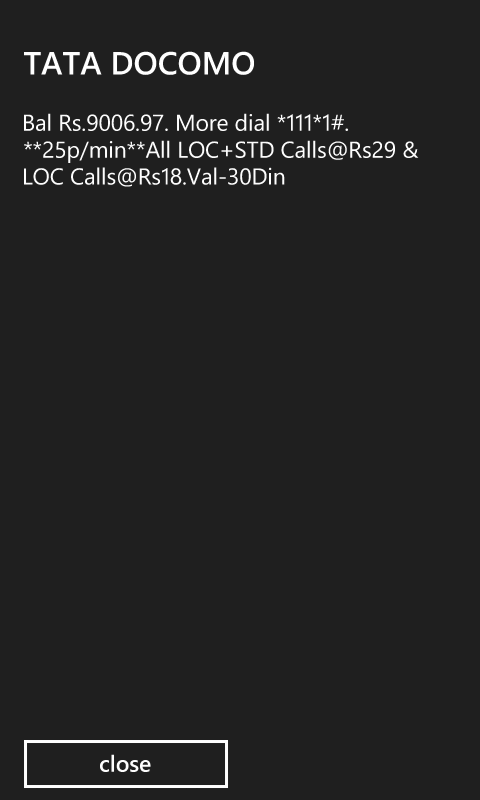 This article is a Special one for me by many ways!. First of all its the 100th post of TechApple Blog, and the second one today i reached Rs.9000+ (9K+) Balance on my cellphone that too for free!! :). I was inspired to write an article on this Personal Experience by my buddy Rahul Deshmane (Admin of CodingDevil.com) so a big thanks to him! for giving me this Idea so that all can benefit 🙂
So,let's check out how i earned this much of balance for free! Let me show you My Mobile Account Screenshot –
As you see here currently its Rs.9006.97 🙂 and let me tell , that its not photoshopped, its totally real 🙂 . Now, let me tell you how i went about getting this much of balance in following Steps –
Step 1 : 

Referring Friends for Earning Free Recharge

– There are lots of Services which offer Free Recharges just For referring Friends – And I started with the same scenario and its quite effective too! for e.g – Mcent itself gave me Rs.6000  for Referring 300 Friends 🙂 . To know about Mcent and other services which can be used on Any Phone (Non-Android too) to get free recharges , Visit this Article .
Step 2 : 

Installing Apps on Android Phones / PC Android Emulators

– As i started getting money/recharges from referring, i started looking for More options to get Free Recharge and found that too is easy – Some apps, were giving money/recharges simply to install Android Apps through them! 🙂 .  all we have to do is install any of these apps and open them and install the listed apps denoted in the user-interface to earn the amount 🙂 , and amount will be credited ! But these can be used only on Android phones but PC users can use any Android emulator (e.x Bluestacks) to install and earn through the earning apps. I am also a non-android phone (You can check the Screenshot) 😛 and all amount I have earned is through Bluestacks!.
The Best 10 of Such Earning apps can be found here!
And that's it 🙂 I simply did the above two steps and earned this amount! 🙂 . Hope this article will be useful for everyone 🙂  , and Ya, A Big-Big Thank you for Being with TechApple!!  You users are our power! and we hope to serve you in the future as well 🙂
If you have any suggestions for Improvement of our blog! Please Comment and let us Know!