Download TianTian App Player (64-bit Android Emulator) English for Windows 10 / 7 / 8.1 [PC & Laptop]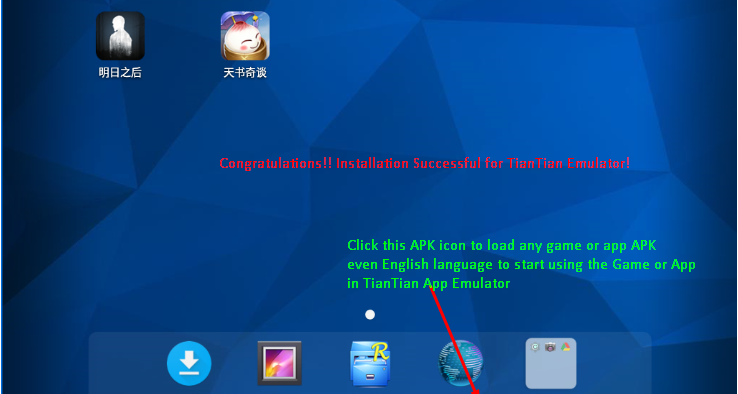 There are many good Android Emulators for PC / Windows 10  , but none of them have support for 64-bit apps and games. As these emulators lack 64-bit architecture and many new games such as Fortnite for PC have requirements of 64-bit, we need to look for 64-bit android emulators. In this article we will cover TianTian App Player which is essentially a 64-bit Android Emulator for PC / Windows and perhaps has the potential to play Fortnite android game on Computer.
Method to Download & Install TianTian Android Emulator for Windows 10 / 7 / 8.1 (PC & Laptop) –
In order to install TianTian, we need to download the TianTian emulator . Though, the main website of TianTian is present in English, but the emulator isn't fully in English language.
Click here to Download TianTian Android Emulator for Windows 10 / 7 / 8.1 (32-bit & 64-bit)
While the full offline installer is downloaded, let's look at some of the salient features of TianTian Android Emulator –

Marsmallow 6.0 Android Operating System
Fake GPS Location support for GPS based Games
One click Shake and Gyroscope simulation
64-bit Architecture to Install & Play 64-bit games
One click root enable/disable
Inbuilt screenshot and screen recording support

Once you have downloaded , the setup file double-click on it to launch the Installer. It will open a dialog box as shown below. Here, click the button highlighted in the screenshot below , to start the installation –

Now, the installation will start. Please wait until the progress bar reaches to 100% as shown in the image below –

Once the progress bar reaches 100% , it will take a while to finalize the installation. Once, the installation finishes it will show a successful confirmation screen. Here, click the blue button to launch the TianTian App player –

Now, once you click the blue button – It will launch the TianTian Emulator!

It may show a loading screen on the first boot, and tutorial screen as shown below. Here, please click on the next button situated at the bottom right corner –

After all the steps are done. you will be greeted with the Homescreen as below –

Congratulations!! You have now successfully installed and configured TianTian App Player on your Windows 10 / 7 / 8.1 PC or Laptop. On the homescreen shown above, simply click on the APK icon to install and load your favorite game or apk on the TianTian Emulator.