Top 3 Free CBR Readers for Mac OS X to open CBR files – 2020 | Works on Macbook Pro / Air / iMac / Mini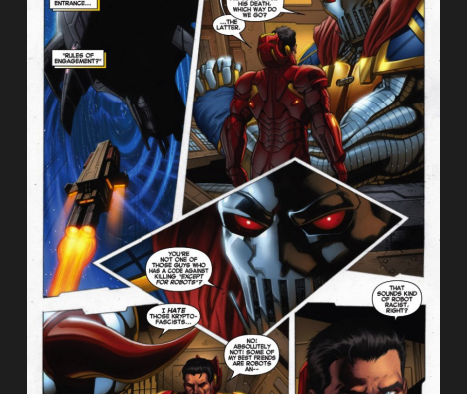 CBR files or Comic Book Reader files are the most popular formats to distribute your comic books online. Though, the CBR files are essentially compressed files with comic images, using a CBR reader makes the experience great. For example, you can bookmark your last page, do markings, or simply save them as a snapshot. Also, reading comics via CBR also reduces the strain on your eyes. Thus, we present you the best Free CBR Readers for Mac OS X.
Top 3 Free CBR Readers for Mac OS X
CBR Reader # 1 – YAC Reader –
YAC Reader is perhaps the best free CBR Reader for Macintosh OS. Like normal CBR Readers it has options to bookmark but the salient features are listed as –
Multi-device syncing . YAC Reader is available for Mac OS X, iOS , Android. (Thus, enabling you to read the same comics across devices, and then resuming from where you left). Thus, no need to navigate
Ability to import comics online, both read and unread ones
Annotations and full screen support
Night Mode to save your eyes
Works on all Mac OS versions such as mavericks, mountain lion, yosemite, high sierra, el capitan .
Click here to Download YAC CBR Reader for Mac OS X
CBR Reader # 2 –  Simple Comic Reader –

This is perhaps the most simplistic, light weight yet feature rich CBR Reader for Mac OS X. Though on first load, it may seem that the cbr reader is not loading, it actually operates from the Top bar (apple icon).
The Simple Comic Reader lets you enjoy the Manga and comics as they are to be enjoyed with its features like –
Page Scaling , to adjust as per comics.
Thumbnail view for browsing pages in a comics, as well as to browse within your cbr collection.
Customizable Page Order, incase the direction of reading is right to left.
Book like 2 page wide view.
Keyboard and Mouse control gestures.
Click here to download Simple Comic Reader (CBR) for Mac OS X
CBR Reader # 3 –  Jomic –
Jomic is yet another feature rich CBR file reader which works on Mac OS X.
The only con about Jomic is that it relies on Java SE 6 Environment to function. Thus, you need to have Java 6 runtime installed on your system for it to work. Considering, that Java 6 is out-dated, and has some security issues. We will recommend you to try out Jomic only if either of the first 2 didn't work for you, or you didn't like them.
Thus, these are currently the Best 3 Free CBR Readers for Mac OS X which work even on latest Mac OS X distributions such as High Sierra. Incase, if you have any queries or know of such better app, feel free to let us know in the comments section below.