How to Merge PDF Files Online with Speed!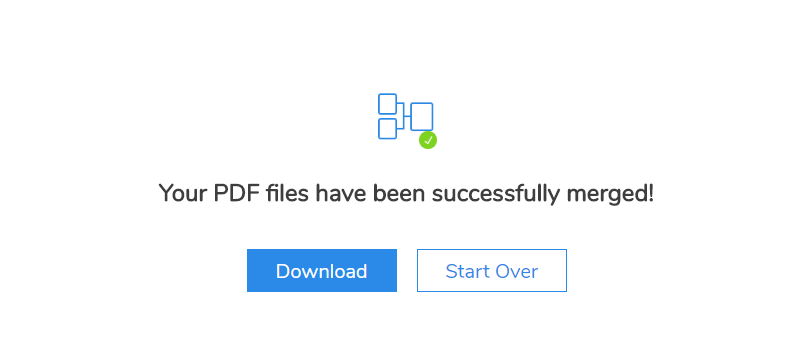 PDF editing software and services offer numerous useful tools for editing and merging PDF files. Merging tools for PDF files comes in great use when you need to merge or combine two or more small PDFs into one single PDF file. This operation is carried out by the software without affecting the quality of the file, thus keeping your documents printable and zoom-able.
So today I will tell you how to merge PDF files online using this amazing new service called Hipdf ABSOLUTELY FOR FREE!
What is Hipdf?
Hipdf is an Online PDF Editor and Converter that offers a variety of features packed together into an intuitive and user-friendly interface. The tool makes even complex tasks like compressing, merging and splitting PDFs a lot easier.
Hipdf doesn't change the DPI of the file ensuring that the quality of your document remains intact before and after the operation is done. The tool is completely free to use and does not involve any in-app purchases or subscriptions whatsoever.
One very good thing about Hipdf is that you don't need to download or install any software, plugin or extension to use the tools offered by them. The entire tool is online and served from the cloud. Plus, it is not even compulsory to sign up or log in to use their tools. However, we recommend you to create an account and login to use their OCR tools. I'll tell you more about that later in the article.
Tools and highlight features
Hipdf is a complete online package that offers all the necessary tools and features that help in converting and editing PDF files on the go for free.
Conversion tools:
PDF to Word
PDF to PPT
PDF to Excel
PDF to Images
PDF to ePub
Word to PDF
PPT to PDF
Excel to PDF
Image to PDF
TXT to PDF
Editing tools:
Merge PDF tool becomes useful when you want to combine 2 or more PDF files into one single PDF. This method really comes in handy as you can combine multiple PDFs into one, thus saving you a lot of uploading time when sharing with your colleagues.
The Split tool helps you to distribute the size of one PDF into numerous smaller files. This comes in handy when you need to separately send only some specific sections of a large PDF to your colleague.
This tool lets you seamlessly compress PDFs to a smaller size. Doing so ensures that the upload and download of the document takes much lesser time.
You can add a password to protect your PDF files. This password must be entered each time the PDF is opened to view its content.
This tool allows you unlock PDF files that are protected by a password.
AND MORE!

How to merge PDFs using Hipdf?
Creating a document and then converting it into PDF later or interconverting between various other formats is one of the most basic and mandatory features of a good PDF editor. Merging PDFs allows you to club different PDF files into a single PDF file so that you don't have to upload and share multiple PDFs for your work. Thus, saving you a lot of time and storage space.
Merging PDF files by using Hipdf is one of the easiest experiences you can come across as compared to other similar online tools. You get to play with a variety of conversion tools for cross PDF files. Here is a quick guide on how to merge PDF files using Hipdf.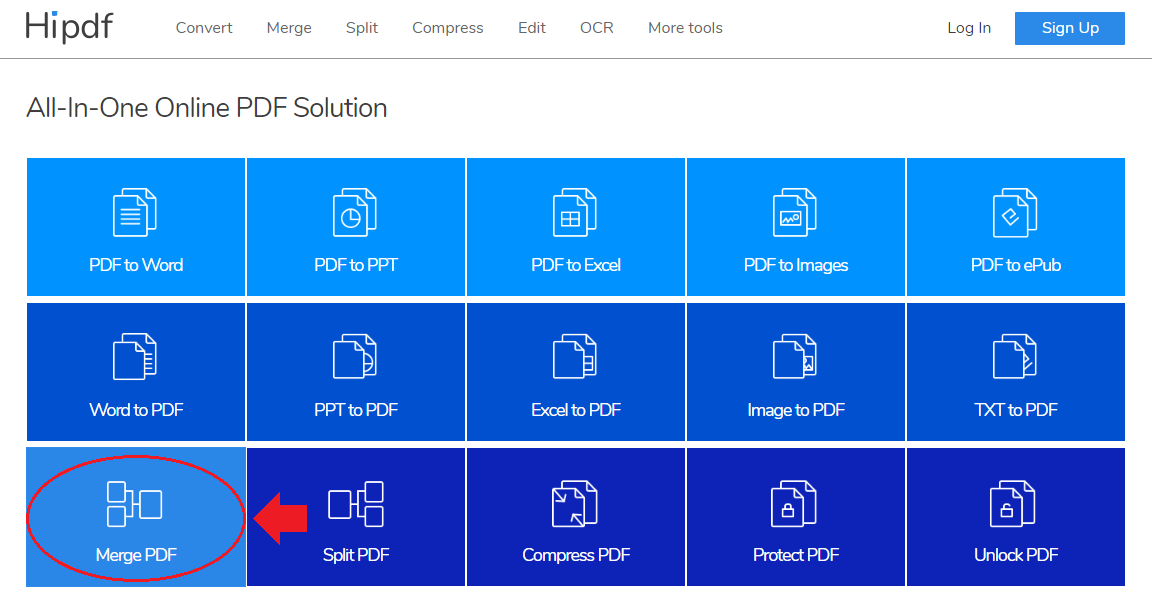 In the next page, click on "Choose file" to upload your desired PDF file. You can also drag-drop your file into their window.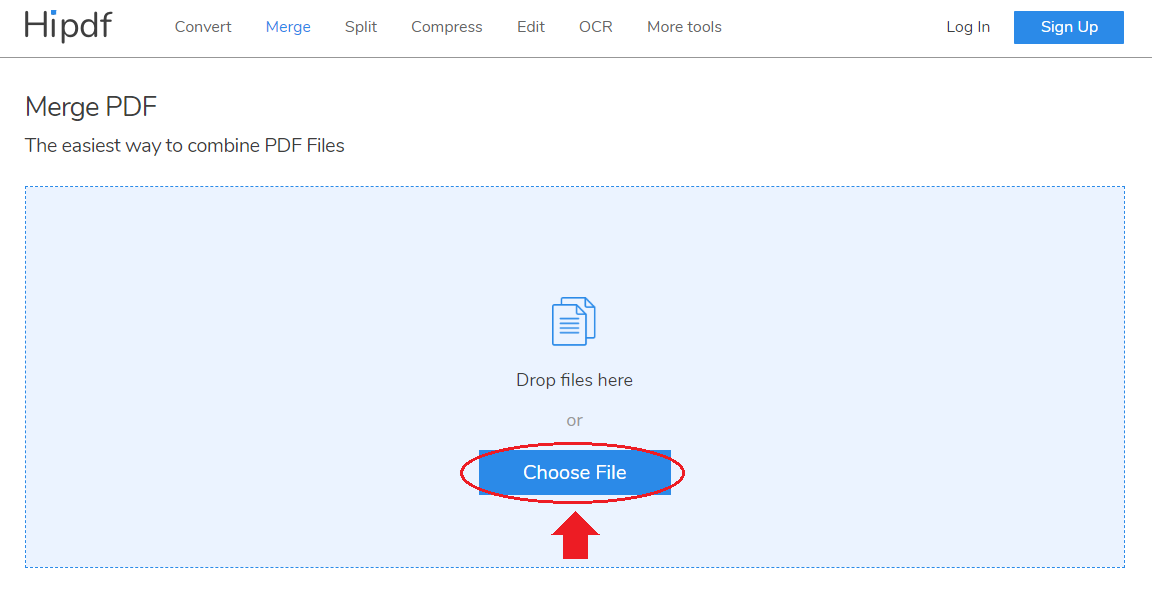 Now click on the + icon to add more PDF files to merge with the first one.
Once you've chosen and uploaded your files, simply hit "Merge".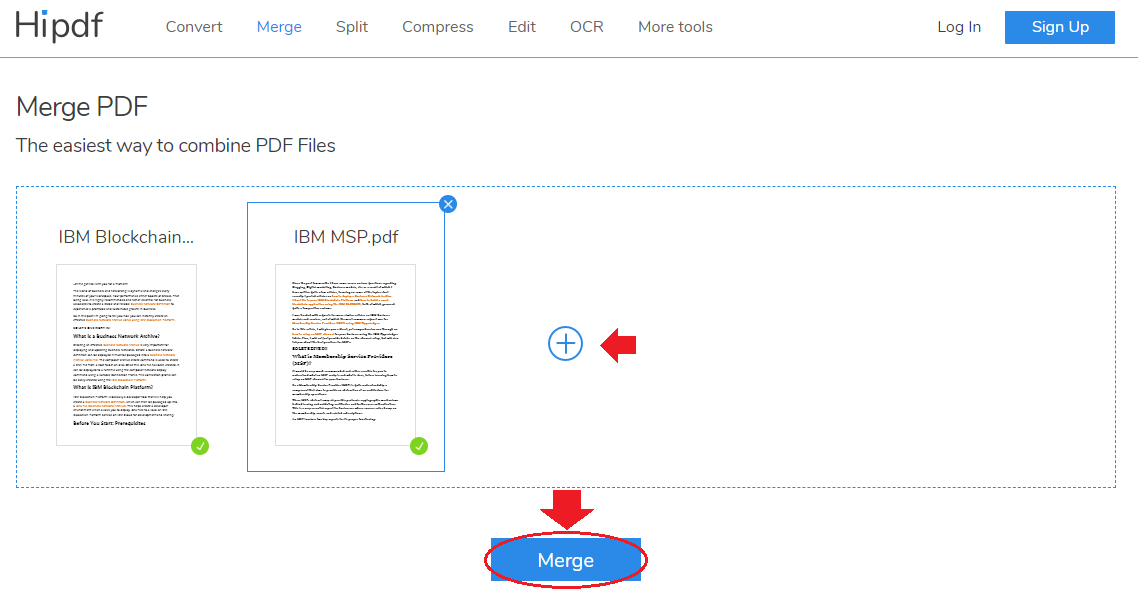 Now their server will process and start merging your selected documents. This may take a few seconds depending on the size of the document, SO PLEASE BE PATIENT!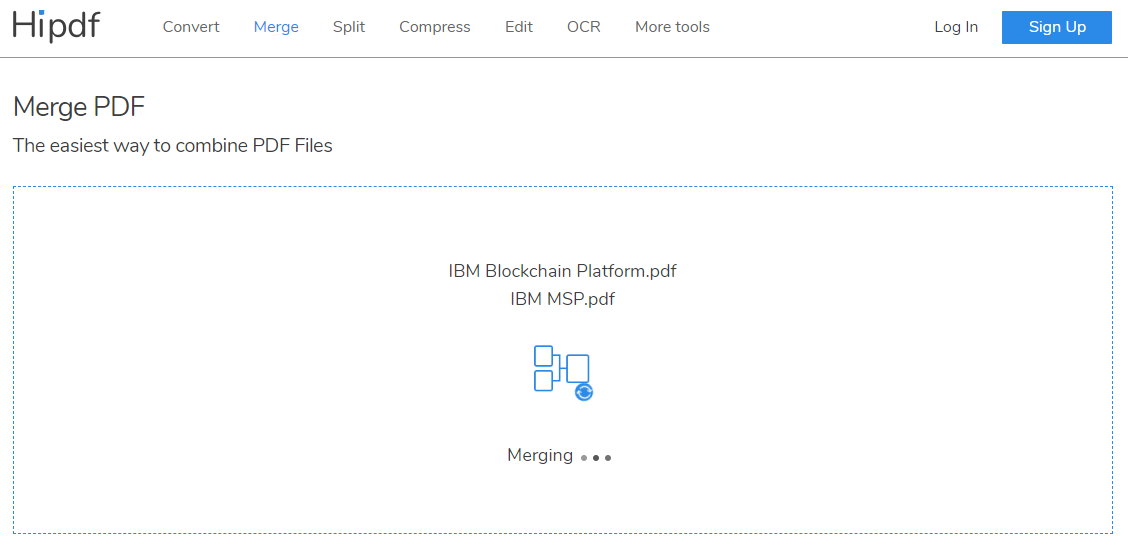 Once the merging is complete, your multiple PDF files will be clubbed into one single PDF.
You can now download the file or click on "Start Over" if you want to merge other or more files into a single PDF.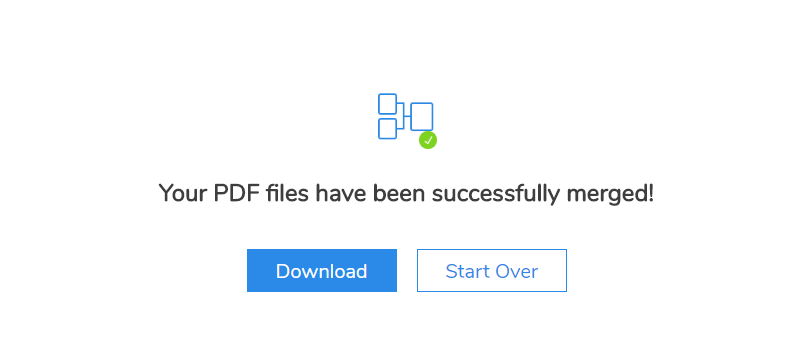 Hipdf OCR tools
Hipdf is not just over with providing tools for editing and converting PDF files. They also provide a unique set of OCR tools which allow you to convert your scanned PDFs into editable Word, Excel, PPT and ePub documents.
These OCR tools are free to use as well. However, you will need to create an account or log in to your existing account if you have one to access these features.
How to sign up?
Creating an account with Hipdf is very easy. Just begin by clicking on the "Sign Up" option on the top right corner. You can also choose to log in directly if you already have a Hipdf account by clicking on "Log In".

Next you need to fill in your email ID. Then click on "Send Code" to receive a verification code from Hipdf.

Now enter the verification code in the space provided and then click on "Sign Up".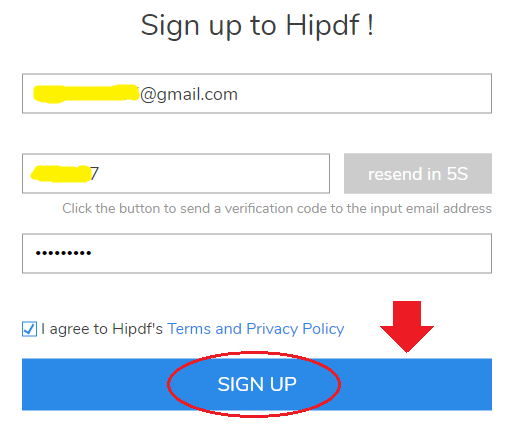 Once you have signed up, you can use the OCR tools offered by Hipdf.

You can use these tools to convert your scanned PDFs into other editable formats such as Word, Excel, PPT and ePub documents.
PDF to Word
PDF to PPT
PDF to Excel
PDF to ePub