How to Install and Run Chrome Apps & Extensions on Android [Full Tutorial]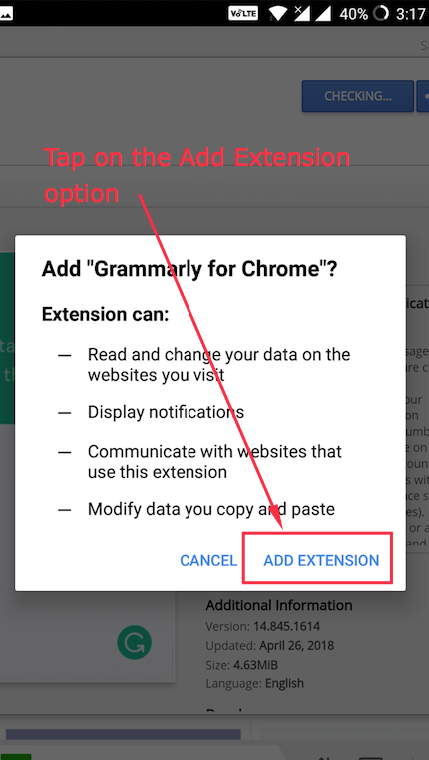 Google Chrome is the leader in most used web browsers of the world. The Apps and Extensions present on the Google Chrome App Store make it even more useful and functional. Though, the Chrome App Store supports Chrome browser Desktop version, it doesn't support installing apps on Google Chrome Android. Hence, in this tutorial we will cover – How you can install and Run your favourite Chrome Extensions on Android –
Tutorial to Run Chrome Extensions & Apps on Android Phones , Tablets and TV-
We, all know that the default Chrome on Android doesn't support extensions. Hence, we will be using Yandex browser for the same. Yandex is also based on Chromium code(like Google Chrome) and thus can directly install apps & games from Google Chrome Store.
Thus, first of all – we need to Download and install Yandex browser from the Google Play Store –
Click here to Download & install Yandex Browser from the Google Play Store.
Once, you have installed Yandex browser, launch it from the apps launcher. It will now open a address bar browser page as shown below  –

Now, either search for your desired Chrome extension, in the address bar. or use the following URL (in Yandex Browser) to open the Chrome Apps Store section to navigate to the app or extension you intend to install – https://chrome.google.com/webstore/

On the extension, page. Click on the "Add to Chrome" button as highlighted on the image above. The Extension will now ask you for permissions as shown in the following screenshot-

Here, in the permission dialog , tap or select the "Add Extension" option.

That's it!. The extension will now be downloaded and added to your Yandex browser . On confirmation, it will now show a green added to chrome button as highlighted below –

Note –  if you want to individually see, the extension as you would on a Desktop browser, do the following steps .

Open the URL or site where you want to check or see the results . Now tap on the "3 dots" at the right hand side of the address bar. It will open a menu as shown in the following image –

Now , you will see all the extensions installed by you on your browser. Simply tap on the extension icon, and it will execute on the screen as shown below. We used Alexa Rank extension to show the Alexa Rank of our website as follows –

That's it , thus you can n0w run any of your Google Chrome extension on Android phones and tablets. Incase, if you face any queries feel free to let us know in the comment section.