Here Is How You Can Turn Your WordPress Website to a Social Network For Free

Have you ever thought of turning your WordPress website into a social network? Of course, many of you might have also tried for the same. But, most of us feel that something is still missing. No matter how many plugins we use, we always find something amiss. This is because none of the WordPress plugin is fully compatible to provide engaging features to the users that an ideal social networking site can provide.
PeepSo is the solution for all such users who want to convert their WP website into a social network. The things can be managed and done easily. PeepSo allows the users to create a fully functional social network that can compete with the leading social networks of the day. This plugin is empowered with lots of exciting features and super-easy codes. Let's learn more about this awesome plugin.

Here is how the website looks after using this tool, visit this demo page
PeepSo – What's cooking inside?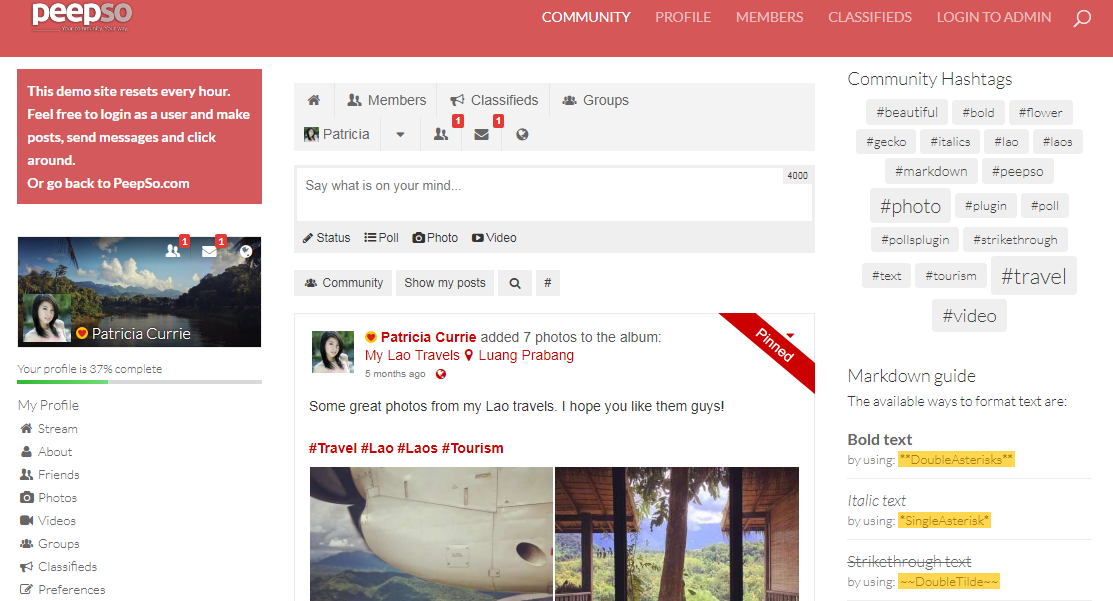 PeepSo is the next generation social networking plugin created for the WordPress users. It is super-light and available for free. Though one can only utilize a few features in its free version, there are add-ons which can be purchased to enhance its functionality. It will convert your WP site into a fully-fledged social network that can compete with modern day social networking websites.
PeepSo has 5 types of plugins under its tally – Foundation, Core, Extras, Integration, and Monetization plugins. The foundation plugins – PeepSo Core, Location, Moods, and Tags are available free of cost. To download Core, Extras, Integration, and Monetization plugins, you need to pay some amount.
To save your hard earned money, you can even choose to go with PeepSo Ultimate bundle. You can save a good amount on this purchase and get all the updates for free. The new plugins will be added to the bundle after their launch.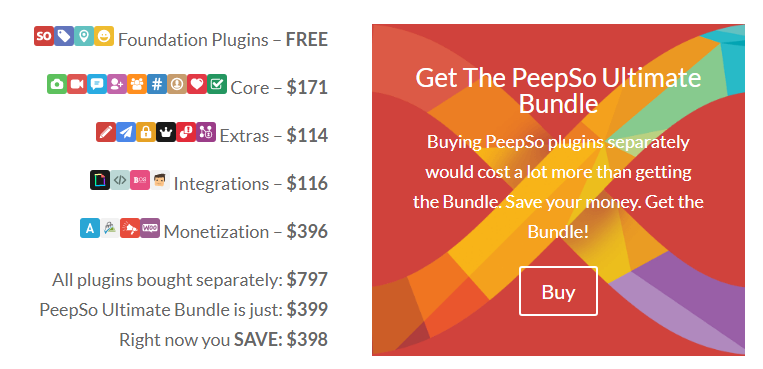 Using the PeepSo Core
Firstly download the PeepSo Core plugin on your WordPress website and move to the plugin settings. Follow the instructions along side.
Go to the 'Members' option. If some users have registered on your website, you can see their profiles and moderate them as well.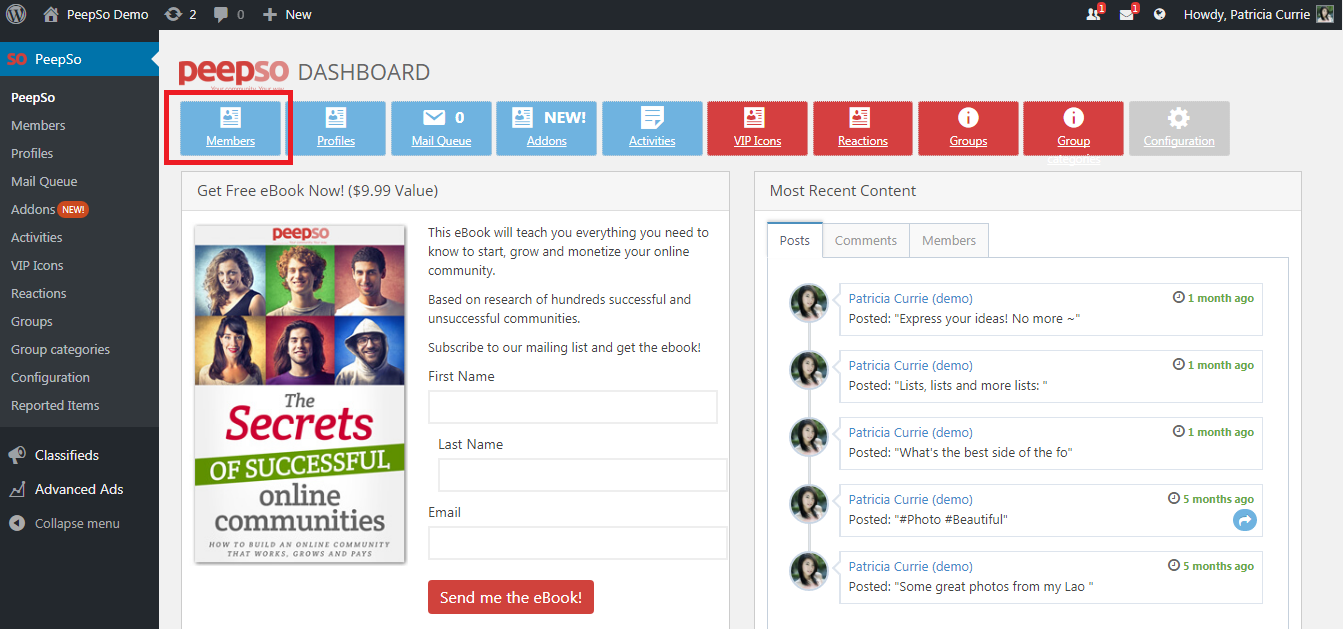 Under every user, you can see different options. Click on 'Capabilities' to edit their roles.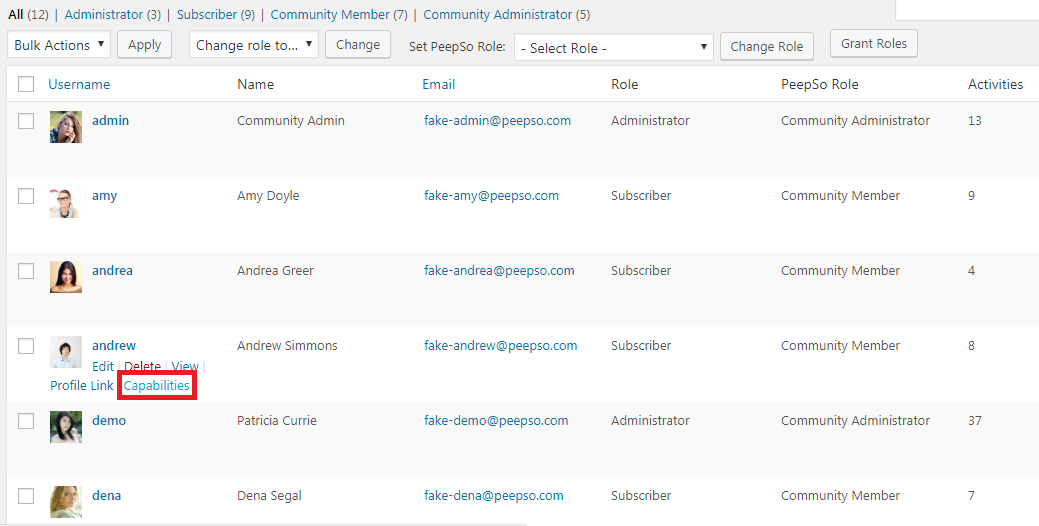 It's up to you what role you want to assign to the user.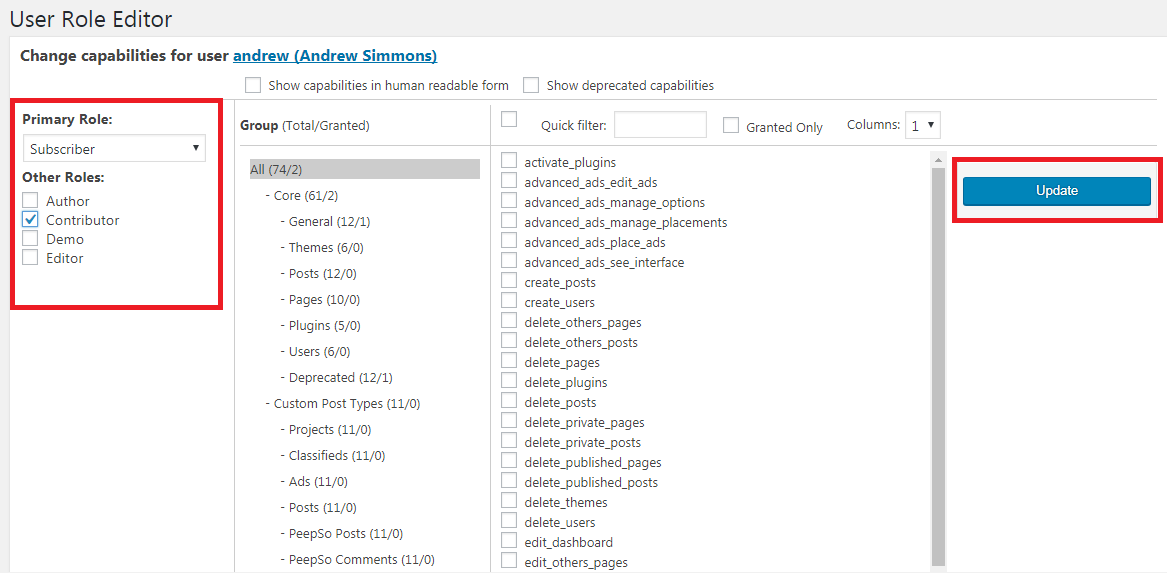 Assign the role and click on 'Update' option.
Move to 'Profiles' option to add/delete multiple fields from the user profiles. These fields should be filled by the user while signing up.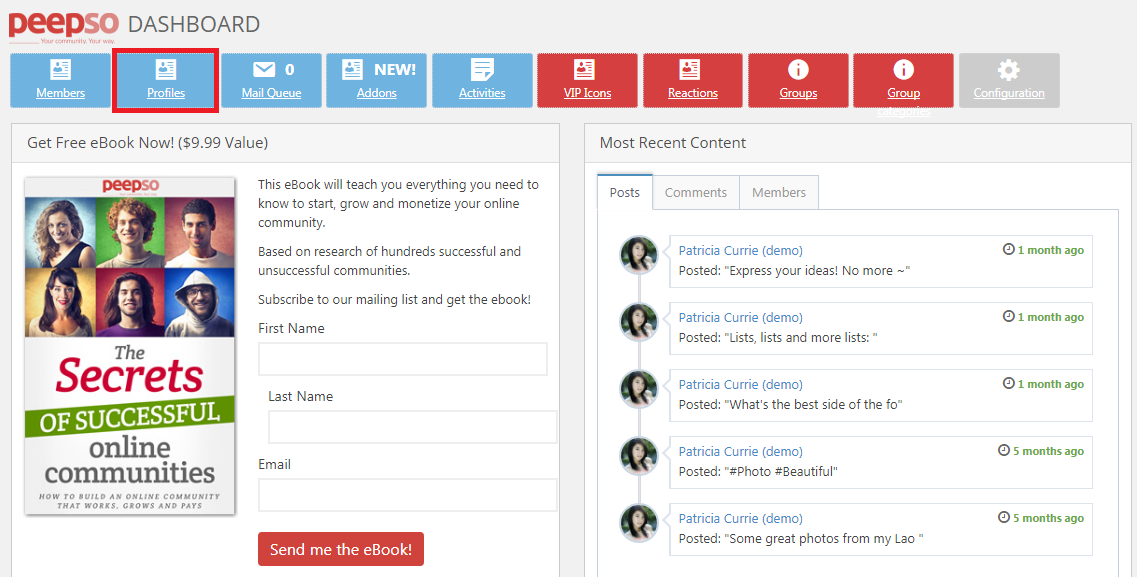 The 'Addons' option can be browsed and new plugins can be purchased to make your social network more functional. The core is not enough to make a fully-functional social network. You need to get the addons.
PeepSo Latest Launch – WooCommerce Plugin
The all new launch of the WooCommerce plugin will help you add a store for your community. You can sell your products or can help the community members to create their own stores for selling their products. This plugin can be a real game changer. If you have purchased the ultimate bundle, you need not pay anything extra. The plugin will be added automatically to the bundle.
Pricing
As told earlier the PeepSo Core can function really well if you go for other plugins as well. The cost of an individual plugin starts from $19 and can go up to $99. You can even purchase PeepSo Ultimate Bundle that can save you a lot of money. All current plugins will be made available to you with the bundle and the future plugins will be added to it after the launch. All updates and upgrades will be provided to the user with Single License key.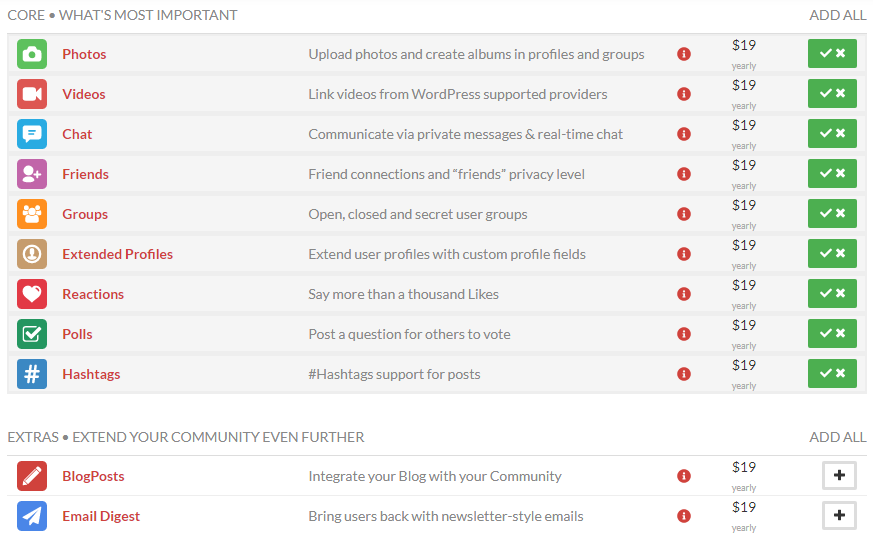 Pros
Turn your WordPress website into a social network without touching the code
Provides free foundation plugins.
Most of the plugins are priced low.
Cons
We think Monetization plugins are bit expensive.
The Last Words
PeepSo is the ultimate plugin that can help you turn your WordPress website into a complete social network. It offers you a free core that can make all other paid plugins function nicely. Though you can buy different plugins individually, but it is recommended to go with the PeepSo Ultimate Bundle pack.