How to remove iTunes DRM protection with Tuneskit DRM Media Converter for Mac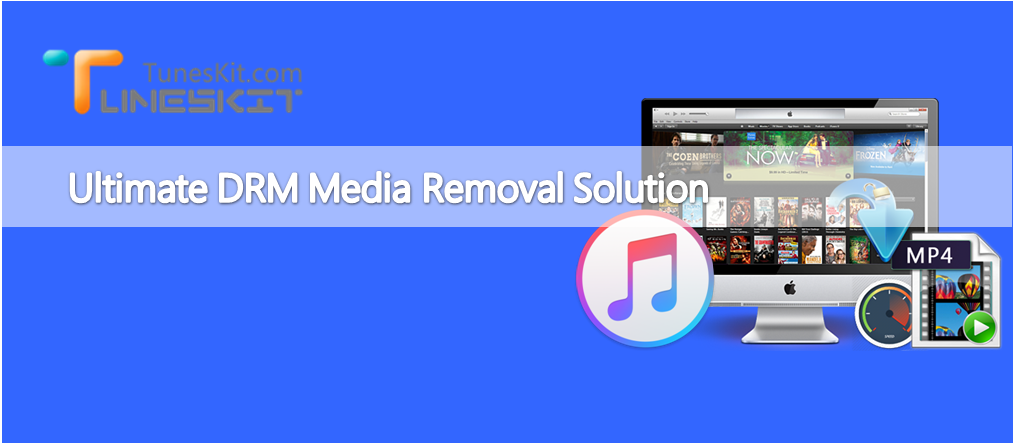 Apple has created a lot of products in the past, which has an impact in the market because of the innovation and the quality they offer in their products. However, even the most expensive version has its flaws, but the world has developers who come up.
Entertainment is a space where the Apple has control over the media that you Listen, Watch, and Save, where Apple makes millions of dollars every year in this sector. Apple has added DRM, which is pretty much a limitation tool that is impenetrable for a standard user.
iTunes DRM Removal Tool from Tuneskit Review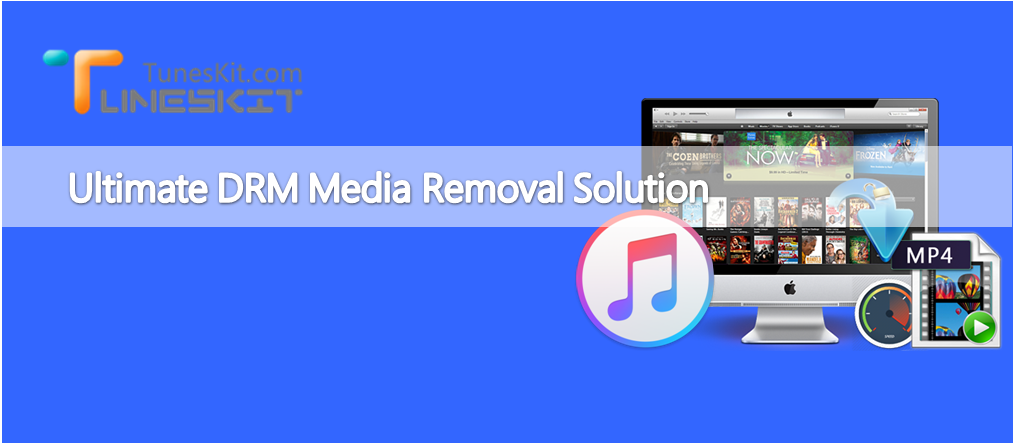 There is no doubt that the DRM removal tool is necessary for us to convert M4V to Mp4, doesn't this sound great to you? There are several programs and solutions out there who promise you multiple things, but we are going to review DRM Media Converter for Mac by TunesKit. Is this program reliable or just a waste of money? Read further to find out.
First, we are going to explain the features to you readers to understand what the program is capable of doing.
*1 Converts All iTunes Videos
TunesKit is a developing team that works on innovative and useful applications like "DRM Converter," which enables the users to get rid of the DRM protection added by the iTunes movies and other media provided by the iTunes.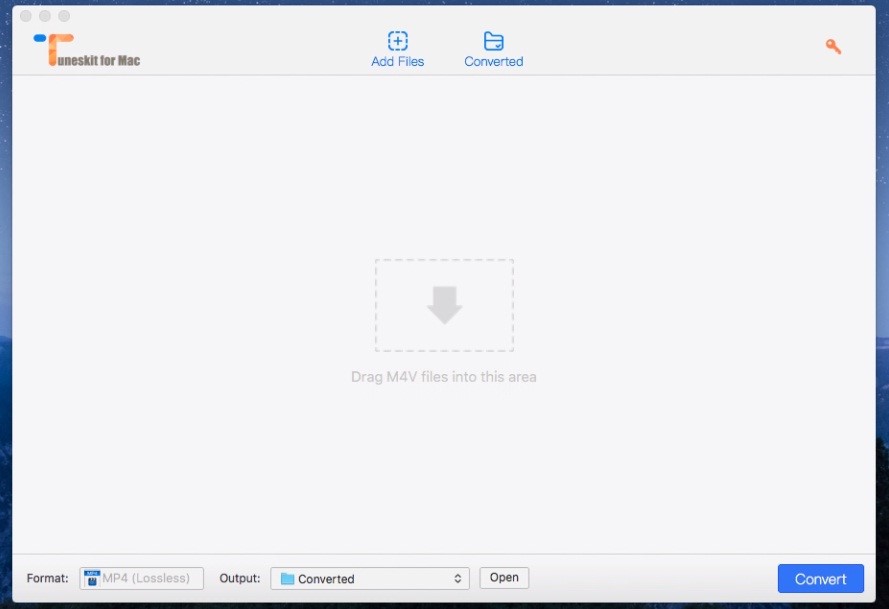 TunesKit iTunes DRM converter converts the M4V (protected) file to Mp4 within a matter of minutes. Let me remind you that the original file of the movie will remain untouched by the program, which means you don't have to worry about the loss in quality.
Notable Point: Only the DRM protection file will be removed.
*2 Removes DRM Losslessly
We have already mentioned that you don't have to compromise on the quality of the video. You can convert the file into any given file format like,
MP4, AVI, M4V, MOV, MPG, FLV, MPEG-1, MPEG-2, 3GP, 3G2, SWF, MP3,  and AA.
Remember, the original file format of the iTunes rental movies is M4V.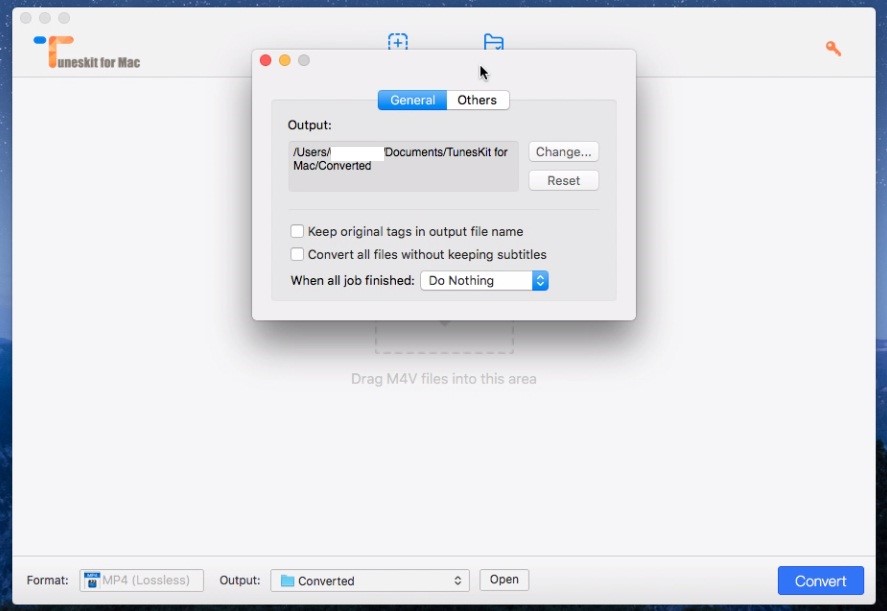 Notable Point: You have nothing to worry about the loss in quality.
*3 Compatibility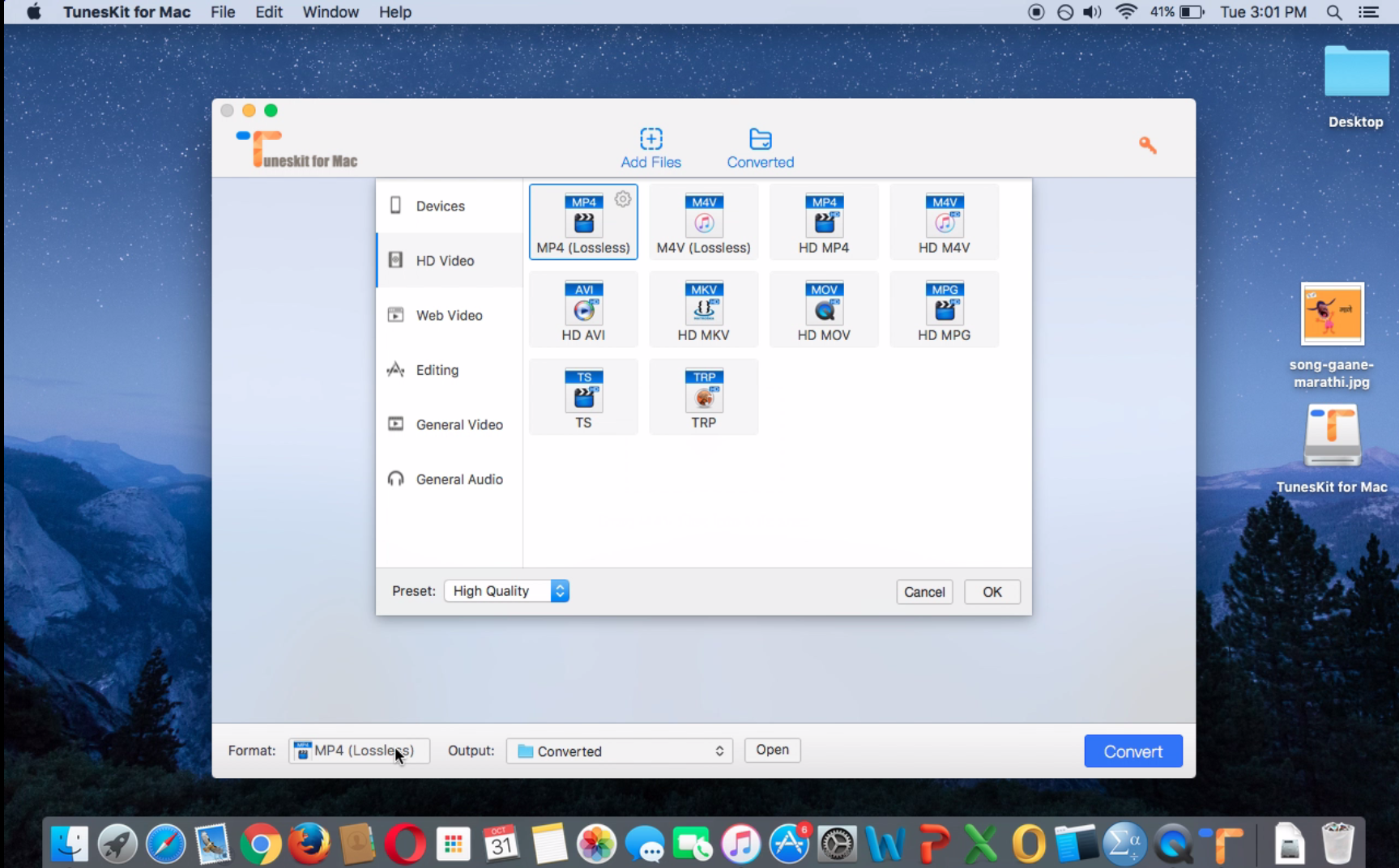 Apple creators are smart, and they have developed their products in such a way that no other models are supported, regarding Audio, Video, and Hardware.
However, that shouldn't be the case for the TunesKit solution. When you have purchased a movie legally from iTunes, then you should have the right to watch on any platform, but it has been restricted by the Apple. The DRM converter tool enables you to convert the file in several formats, which are more than enough to support 90% of the current devices available in the market. From smartphones to Android T.V. Here are the some of the recommended devices which will give you enough idea.
Apple products – iPhone 6 or above, TV, iPad, etc.
Play station 4.
Samsung S-series and N-series.
HTC smartphones.
Xbox 360.
Nexus devices.
Sony Xperia-smartphones.
These are some of many devices which the program formats will support.
Notable Point: You can run converted movies on any latest Smartphone, TV, and other devices.
*4 Audio
Many of you have this question in your mind, which we will answer to it. iTunes offers Dolby 5.1 sound in the movies, will the conversion of the file disrupt it? Entirely no, MP4 is a capable format and highly used format because the file format is immeasurable. MP4 is famous for that sole reason. No loss in audio quality, you will get more customizations with the MP$ format.
Notable Point: Dolby 5.1 sound will be present after conversion.
*5 Crack DRM at 30X Faster Speed
Let's count the number of DRM converters available in the market, more than just many, right? Movies file is size always big, which takes plenty of time in conversion. However, the developers of TunesKit DRM Removal Tool was designed to work 30x times faster than any other similar program in the market.
Notable Point: The 30x speed is a big deal, the number makes a huge difference.
About the version in which we conducted the tests : Please check the pic below.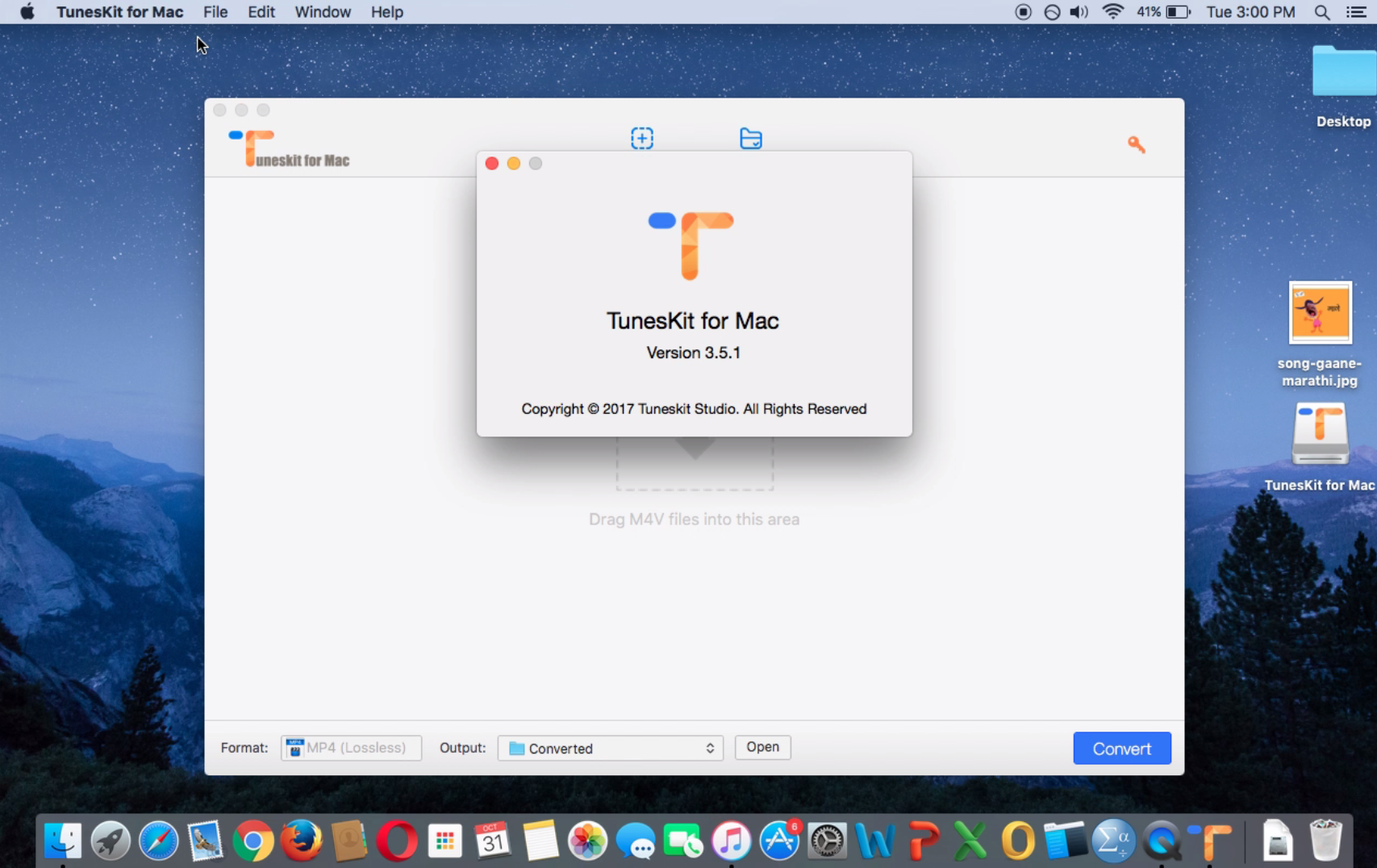 Conclusion
The iTunes DRM Removal Tool by Tuneskit is priced at $44.95, which is worth your money. The program runs on Mac with low-spec hardware and it does a fair job compared to other similar solutions. We would love to know your opinion and experience in the comment section.