How to Extract & Unlock Password Protected Zip File on Android | Open Password locked Zip file on Android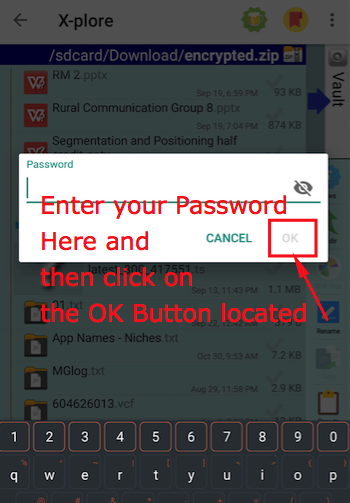 Zip files are a great way to send across multiple files easily and via mail and other media. But, with the recent advent of Data Sniffers and security threats coming up, sometimes zip files are encrypted with a Password so that only the intended recipient can access and open the file. The bad thing is that Android natively doesn't support extraction but it can be easily enabled by an app. So, in this tutorial we will cover How to unlock Password Protected zip files for extraction on Android so that you can open the files inside them.
Tutorial – How to Open & Extract password protected Zip files on Android
Considering, that you have already downloaded the zip file, we will start with the first step of installing Xplore. Xplore is a file manager app for Android (5 Mb in size) which can easily extract any password protected zip file. Thus, essentially a two in one app.
Click here to Download & Install Xplore app from Google Play Store.
Now, depending on your Android version it may ask you permission to access your Storage, here tap on "Allow" as shown in the image below –

Now, navigate to the directory where you have stored your zip file. Generally it will be the "Download" directory in the "Internal Storage"

Once you have located your downloaded zip file, simply double tap on the filename as shown below –

Now, it will prompt you a text field to enter the zip file password as shown in the next screenshot. Here, enter your Zip file password and tap on the OK button highlighted below –

Now, after entering the password. Your Zip file will be easily unlocked!. Thus, you can now copy, move, open, edit , unlock the contents of the password protected zip files as shown in the following image –

That's it you have now successfully unlocked an encrypted zip file on your Android device. This method works on all Android versions right from Kitkat, Lollipop, Marshmallow, Nougat and even Oreo too.