Get Pendrives @ 100 Rs , Free Mobile Cases & Laptop Skins from CashKaro!
Couple of years back we wrote about cashback websites in India, and how they can really help save more money while shopping online. Today we want to talk about CashKaro is India's No.1 Cashback, Coupons & Price Comparison website with a comprehensive listing of Latest Deals, Offers, Coupons, Promo Code and Cashback at 1500+ online retailers. They are your one-stop savings destination for all online purchases. Save huge with a wide range of Discount Coupons and Cashback offers on top retailers. You can find working Amazon India Coupons, Flipkart Offers, MakeMyTrip Coupons, Paytm Promo Codes, Dominos Codes, Myntra Sale Offers and more.

Cashback websites like CashKaro work on the affiliate business model. They get paid from the ecommerce retailers for bringing sales to their platform and cashback websites divide their profits with their users.
Cashback that your earn from CashKaro is real money and can be transferred to your bank account or you can buy an amazon or a flipkart gift voucher.
CashKaro is the leader of the cashback industry. They have paid more than ₹40cr as Cashback and are funded by India's most famous industrialist Ratan Tata, who's also the owner of Jaguar Cars.  They have a dedicated team of 80+ people, their headquarters being in Gurugram, India.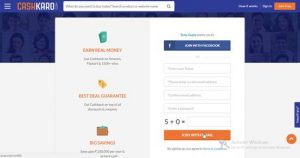 CashKaro.com has recently tied with a Singapore based startup Pritnvenue.com. Printvenue was founded in 2010 and ever since it's inception, it has introduced a robust collection of customizable electronic items like: Pendrives, Laptopskins, Mobile Covers etc. The reason why we're excited to share this website with you is because there's a great offer, specially for Indian users, where they can practically shop from Printvenue for free! Yes, you read it right!
Any user shops on Printvenue's website via CashKaro is entitled to get Rs. 400 cashback on Rs. 400 purchase. Not just that, new users who are signing up on CashKaro for the first time will get Rs. 100 as a sign up bonus, just because!
So you can get
8 GB Customizable Pen drives for Rs. 599 – Rs. 99 after cashback
Customizable Mobile cases for  Rs. 499   – Free after cashback
Customized Laptop skins for  Rs. 499   – Free after cashback
as well as offering online commercial printing services such as business cards, keychains, pens, custom t-shirts etc.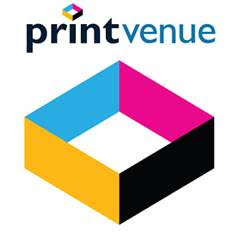 The process is fairly simple.
Firstly, go to CashKaro's website. Signup if you're not already an existing user.
Type the name of the retailer, in this case, Printvenue.
Click on activate cashback and visit retailer button and voila! your click will get tracked and you will be redirected to the Printvenue's website.
Over there you can choose any product you wish to buy and make sure that amount should exceed Rs. 400 excluding delivery. (Free delivery coupon code – "SHIP").
When you're done with your purchase, go back to CashKaro's website and click on "My Account" tab. It takes maximum of 72 hours for your cashback to track but mostly happens much sooner.
Over there you will see a link that says "My Earnings".
Click on that and it will show you your cashback, in this case Rs. 400 + the Rs. 100  sign up bonus)
The Cashback is real money and can be transferred to your bank account after it gets approved. It takes 30 days, after the refund policy is over.
If, however you can't see your cashback being reflected in your CashKaro account, you simply call their customer service on this number +91 8527264999.
They would be happy to help you.
Not just Printvenue, CashKaro has tons of offers where they give 100% cashback to their users. Also, on major brands like Myntra, Jabong, Ajio, Amazon, Flipkart etc.
So always remember folks, when you shop via CashKaro, YOU GET MORE!