ShadeYouVPN Review – A New Way to Access the Internet Anonymously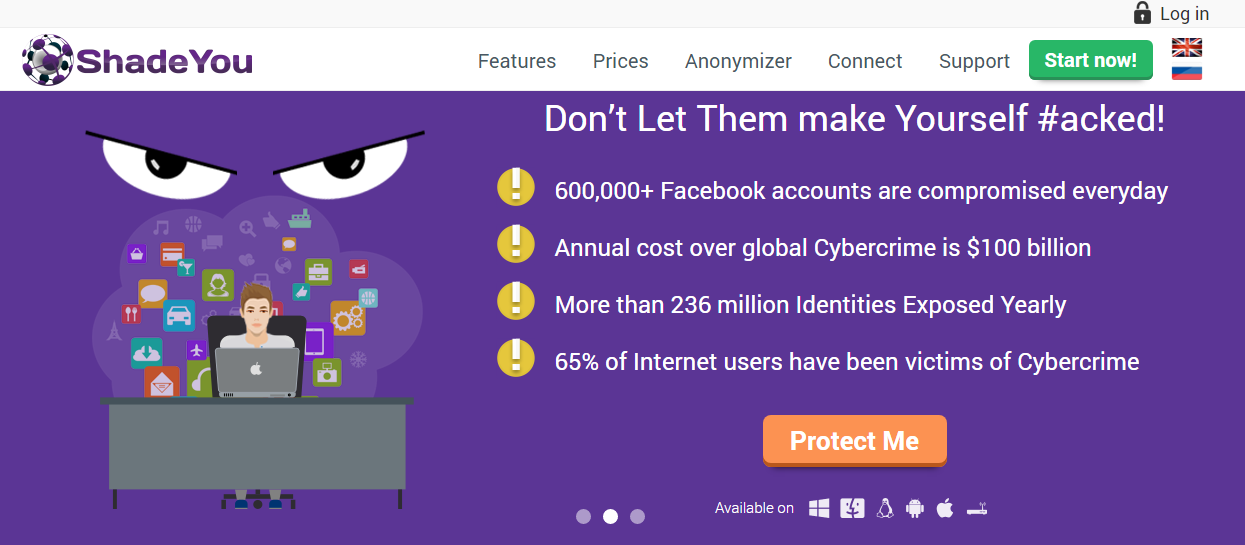 Looking for a VPN? Finding it hard to choose the best one among a number of choices available to you? Don't Worry? We have done a good research for you. ShadeYouVPN is an affordable VPN provider that lets you to carry anonymous browsing on the internet. It has the most secured network of servers making it nearly impossible for the intruders to get its access. Let's go through a brief insight about this tool.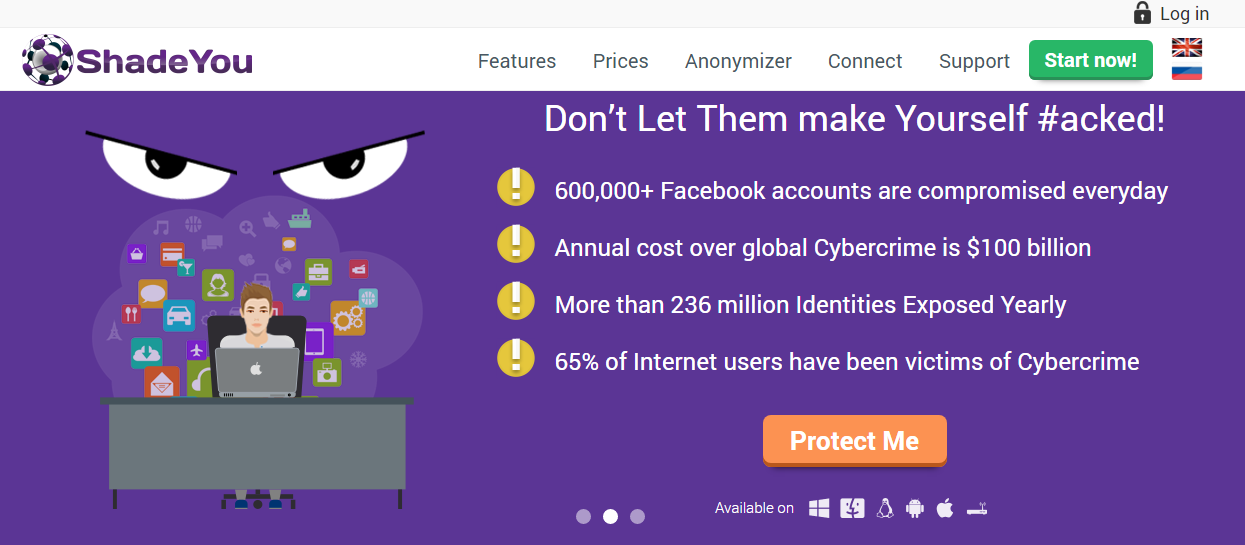 ShadeYouVPN – The Introduction
ShadeYouVPN is a UK based company operating from Scotland. It incorporates a high-standard of built-in security blocking the intruders from gaining access of your network or system. The people looking to access the internet anonymously can trust its services and browse through the web without a fear of being caught secret agencies, hackers, or other intruders.
Best Features of ShadeYouVPN
The billions of users around the web are accessing every day. More than 236 million identities are leaked every year and about 600k users fall in trap to cyber crime every day. But if you are using ShadeYouVPN, your security will not be at risk. Let us learn about some of its versatile features.
Highly Secured Servers
ShadeYouVPN has 25 highly secured servers in 15 nations including Canada, UK, USA, Ukraine, France, Netherlands, Sweden, Germany, Hong Kong, Russia, Romania, Singapore, Finland, Australia, and Spain. You can switch between different servers in seconds.

Smooth User Interface
The users can easily navigate through different options through its dashboard. Get connected to the VPN servers instantly and configure the settings accordingly.
Offers Unlimited Bandwidth
You can stream unlimited videos from anywhere around the world utilizing the unlimited bandwidth. Your speed will not be throttled even if the server is receiving high traffic. The bandwidth will never get exhausted.
Bypass the Geo-Restrictions without Revealing your Identity
ShadeYouVPN doesn't store the user logs. It means that your browsing sessions remain completely anonymous. You can easily surf through the web anonymously without the risk of getting caught by your Internet Service Provider (ISP) or any intruder. Your original IP is replaced with a dynamic IP on its server. Your activities become untraceable on the internet while using this VPN.
Different Protocols
The protocols like PPTP, LLTP, and OpenVPN ensures the server security. LLTP is a universal protocol which is used by different VPN providers around the world. On other hand, the OpenVPN is the most stable protocol that adds extra security layer.
DNS Leak Protection + Kill Switch
It ensures that your DNS don't leak data to your ISP. A secure connection is established between ShadeYouVPN's servers and you. All the traffic will be directed through its servers. Its kill switch technology ensures that the browsing sessions is terminated instantly if the connection is lost in between.
2048/4096-Bit Encryption
ShadeYouVPN makes sure that the data transfer takes place safely. It uses the 2048-bit/4096-bit encryption key for the data transfer. This means if anyone has got the access to your network, it will takes millions of years to break the security key with different combinations. It is nearly impossible to decode the data being transferred without knowing the private key.
Compatibility
Its VPN client can run on operating systems like Windows XP/Vista/7/8, Mac OS, Linux, iOS, and Android. You can run it on mobile, tablet, and PC too.
ShadeYouVPN Setup
Download the ShadeYouVPN's VPN client and install it on your device. Click on its icon to open it.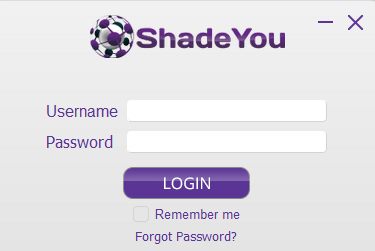 Enter your username and password to login.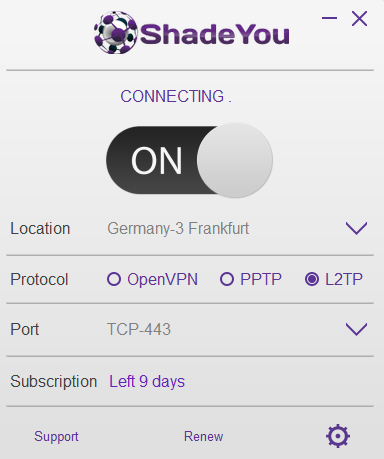 The connection will be established soon.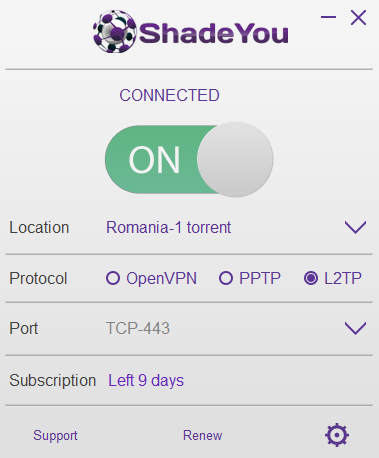 Once you are connected, the server location can be changed instantly with just few clicks.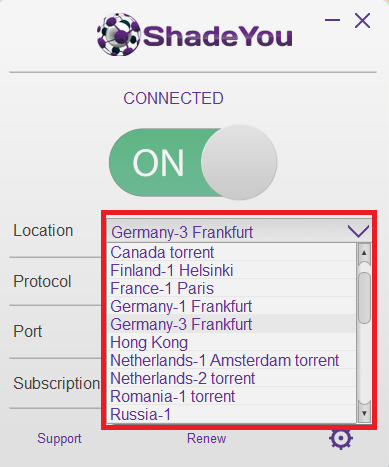 You can go to the 'Settings' option and manage different settings accordingly. Click on the 'Safe' option to save the settings.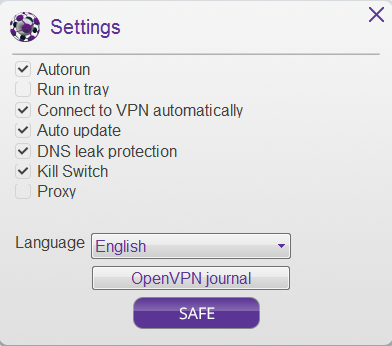 Now, browse the web anonymously.
Pricing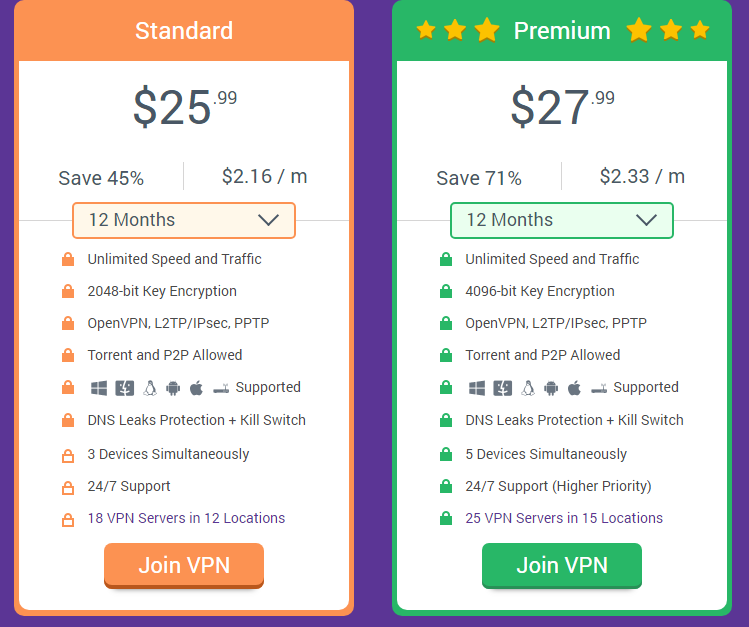 ShadeYouVPN offers 9-days free trial pack to every user. You can upgrade to its premium plans if you are happy with its services.
Pros
It can handle unlimited traffic.
It supports PPTP, LLTP, and OpenVPN protocols.
Provides 2048-bit/4096-bit protection.
DNS Leaks Protection + Kill Switch
Cons
Over to You
ShadeYouVPN is a powerful VPN provider that is gaining popularity around the world. The power encryption technology makes the data transfer process totally secure. Moreover, you can browse through the web anonymously without any worries. Try this VPN now and enjoy anonymous browsing.