Coach Guitar easy lessons tabs | Best Free Guitar App For Android And iOS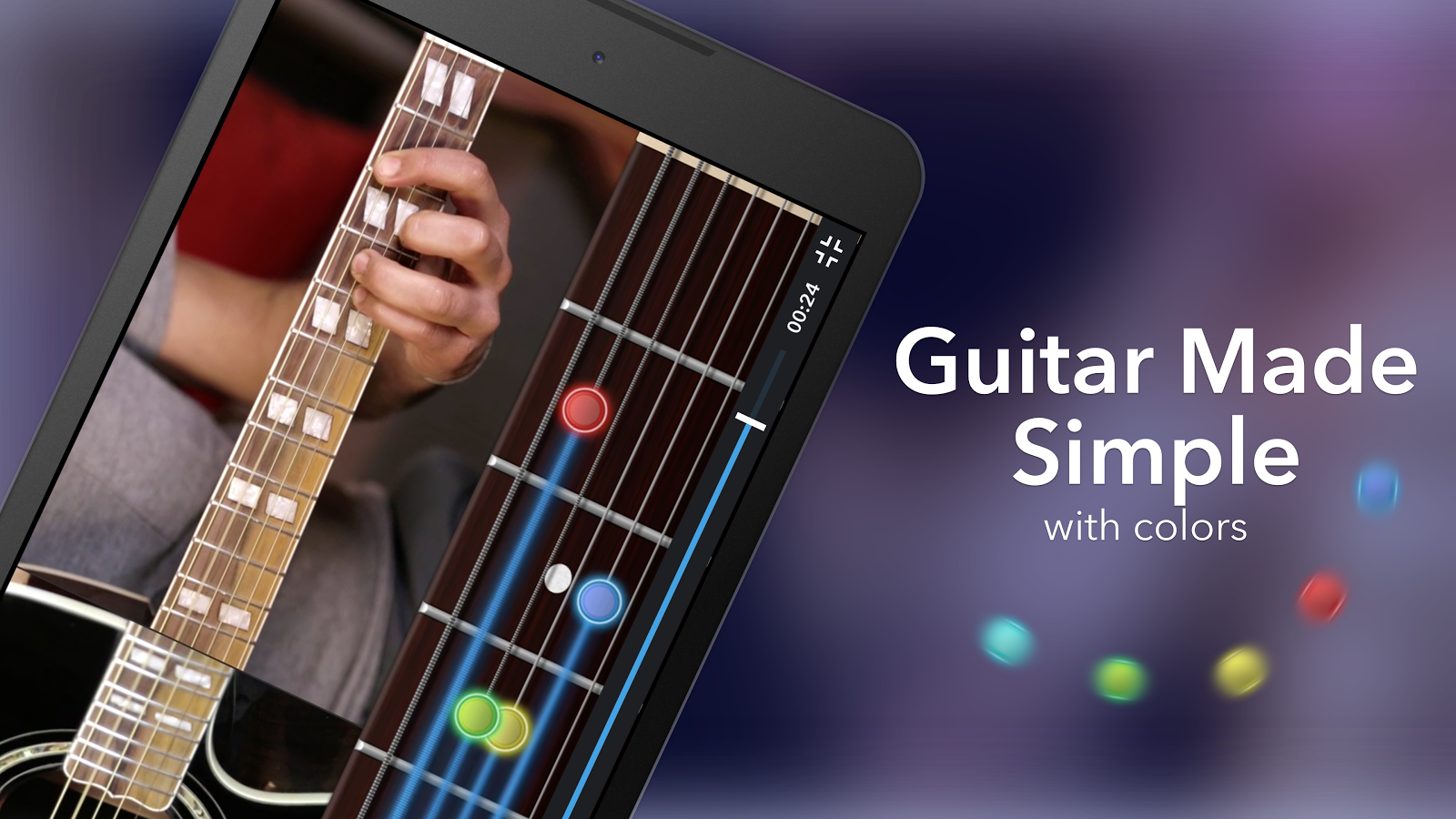 Hobbies are one way to pass the time and give you more than you know. However, when you are all alone and never step inside a professional school, then you will have a hard time. It does not matter if you are a beginner with passion on your side because without basics and right instructor, you reach nowhere and on the top of that even when you try to hustle your way, you will reach a point after years of self-learning.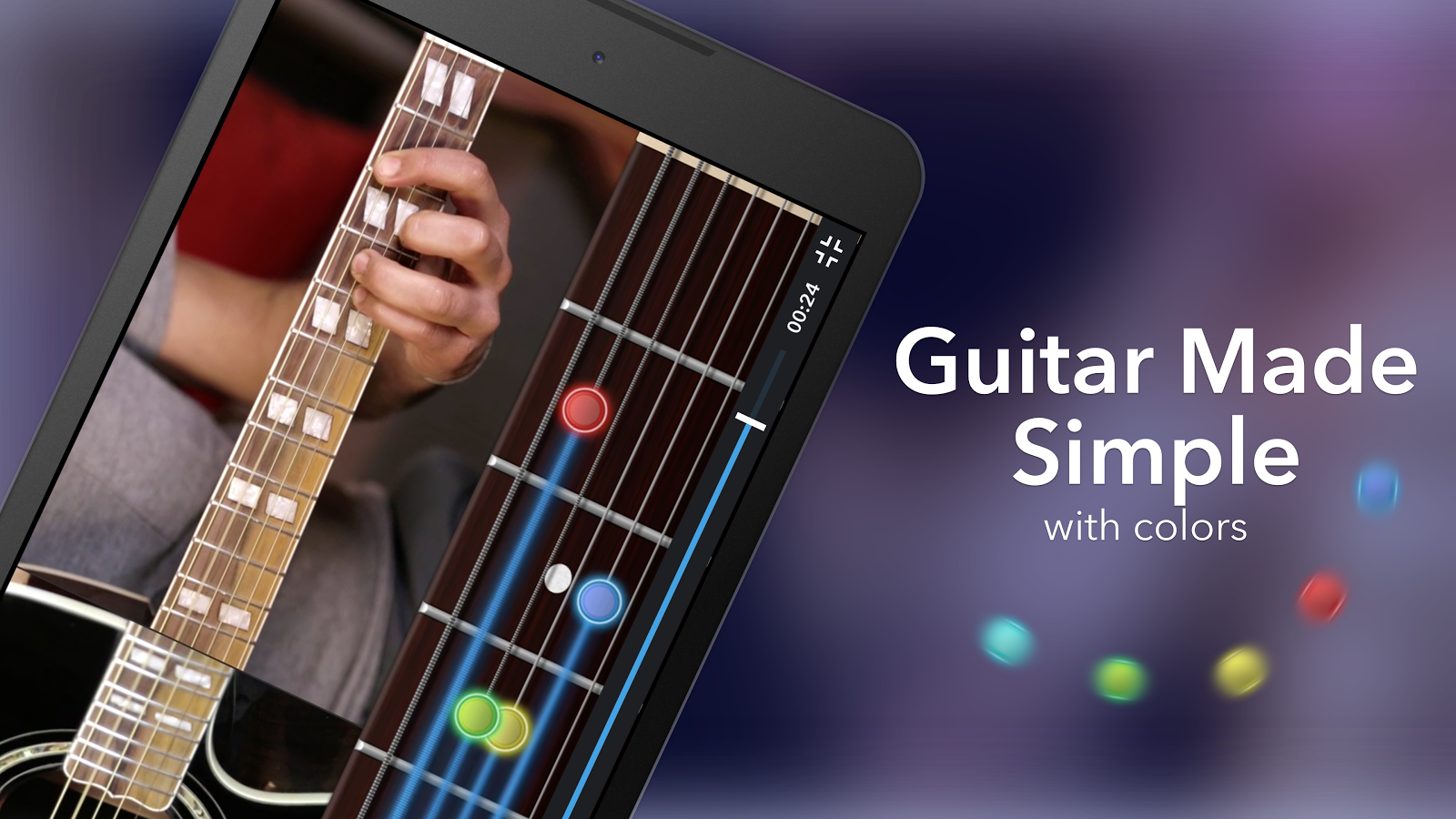 The first step is always the difficult because of the unknown journey you have started to walk on it. It does take more than few days for you learn the basics and take it to pro level but when you have an instructor, who is willing to give you time for the lessons, then you should be able to reach the target within no time.
Coach Guitar Easy Lessons Tabs
How many of you own a GUITAR? I know that several of you have one at your home, totally unused, which you later put up on the sale because you are unable to give it time. Professionals who are playing a position in a company don't have much time to go to a guitar school to learn but how many of you have the most powerful technology in your hands called "Smartphone".
Yeah, if you have few minutes a day for your passion or call it side hustle then you should look at this app named Coach Guitar easy lessons tabs, which has over 10,000 downloads to date on Play Store.
Your question you should be? "Why should I download it?"
What if I tell you that you can learn from a PROFESSIONAL TEACHER using an app from your smartphone? Don't believe it? Then let's take you to the review.
Used It Personally
Not many know, but you can't talk about something unless you have experienced it yourself. I have used the app to learn to play the Guitar. Honestly, if you are a beginner, then you will find out more than you could have on your own. It will take a that or two for you to understand the basics but once you do, then it will let you handle the guitar like a PRO. You will make a PRO impression in front of your Friends & Loved ones.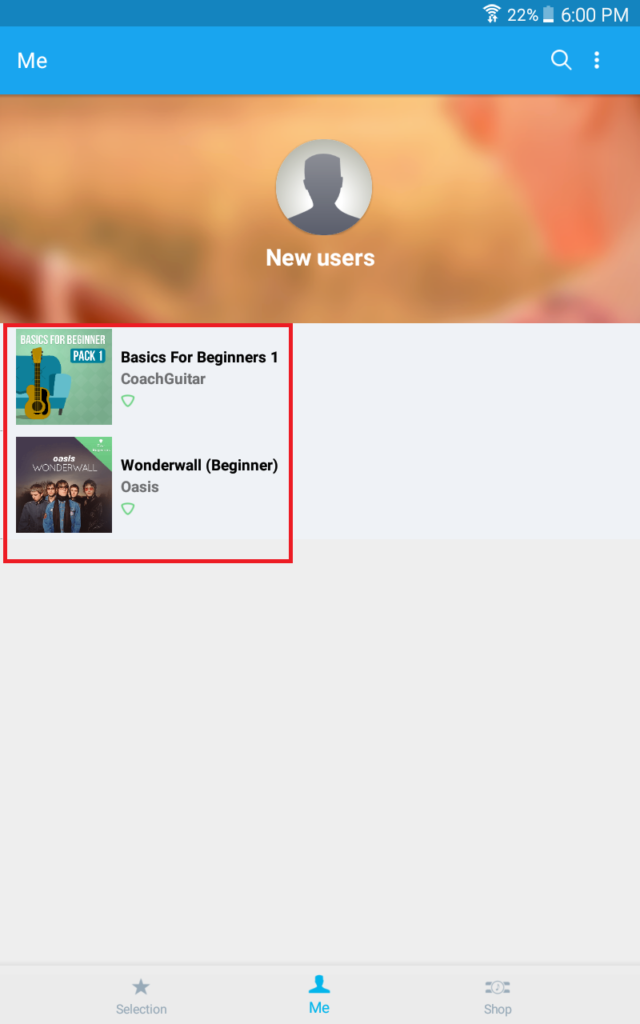 NOTE: Remember, you need an ACTIVE INTERNET CONNECTION to learn from the app.
What Does A Beginner Get?
When we talk about learning, then we need tutorials which can help us learn from the bottom. Yes, the first tab is all about "Basics For Beginners 1".
Options,
• Handling.
• Playing.
• Rock Riff.
• Blue Riff.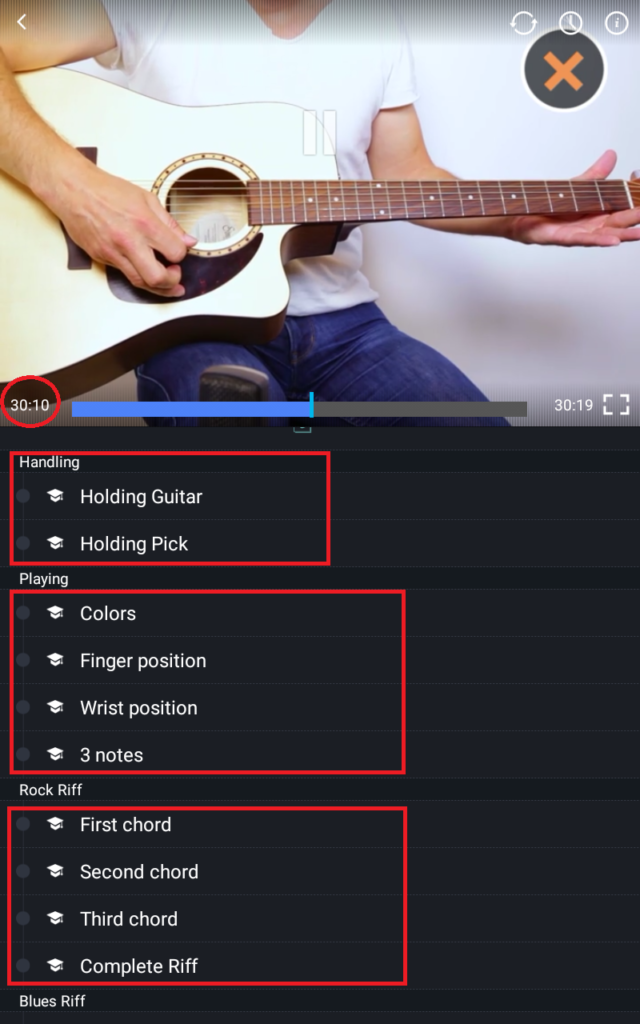 I'm not going to provide you with the details about it because this is where you have to give most of your time. However, after you learn & practice for days, then I can guarantee you that you will have excellent control over the Guitar.
HD Videos lessons
Nothing gets better when you have an app which helps you to learn the lessons in a visual format. The app provides a professional instructor, who is helping you learn the playing the guitar from the start to PRO level. The visual learning has proved to be the best way to learn because you adapt faster and able to understand the movements.
Step-by-Step Tutorials
You cannot achieve anything is a short-time, but when you are dedicated to the learning, then the process becomes easier for you. Fantastic job by the developers, who have provided the VIDEOS tutorials in detail manner. I mean, the videos are in depth, and everything taught in slow and detail manner, which helps a quiet person to pick up the right way
Left Or Right Handed?
If you are worried that "Oh My God, I'm left handed, then how can I follow the right-handed tutorials?" There's no need for you to freak out because of the professionals already aware of your situation,that is why they are called PROFESSIONALS. You will get both Right & Left-hand views to ensure your passion can reach the new heights.
Popular Song List
If you have someone to make an impression then what is the best way to greet and impress the person with their favourite song. Once you have full control over the guitar by learning the basics, then you should start with the learning your favourite songs. Just imagine you have perfected a favourite song, and you can play it using your Guitar? Isn't that an unusual scenario. You will learn do to more and have more knowledge on real time playing, which will give you an idea of how to play the next one on your own.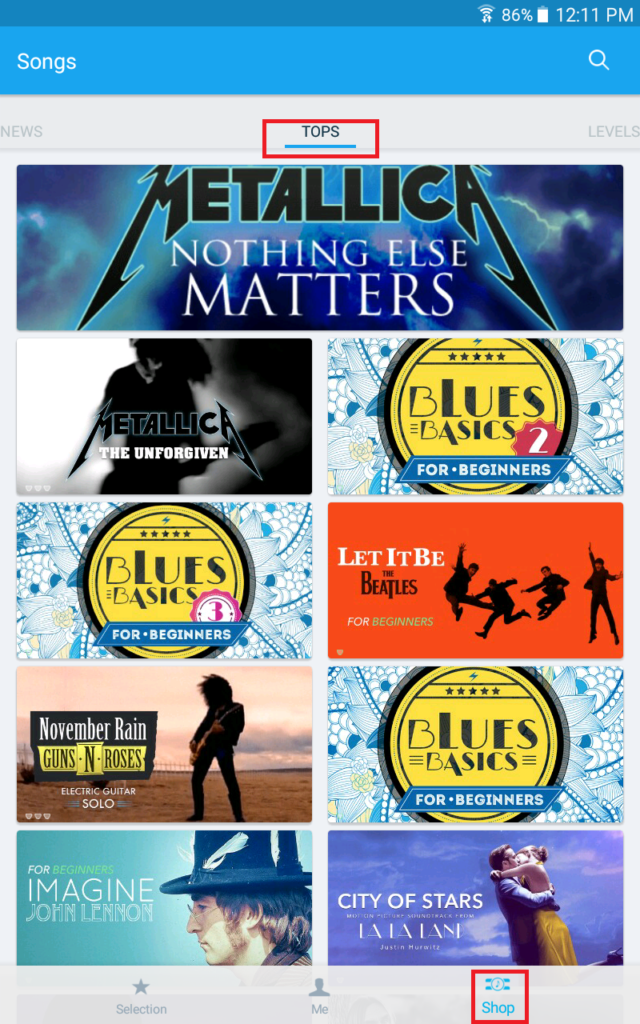 Arranged Songs For Beginner
This is the part which I have appreciated the developers and the instructor because when you are a beginner level, then you know better than anyone that there are few songs, which takes more than just a beginner to execute. The instructor has added songs, which meant for the beginners. In simple words, even when you have started, if you have gone through the basic tutorials then you will be able to play songs in your first week.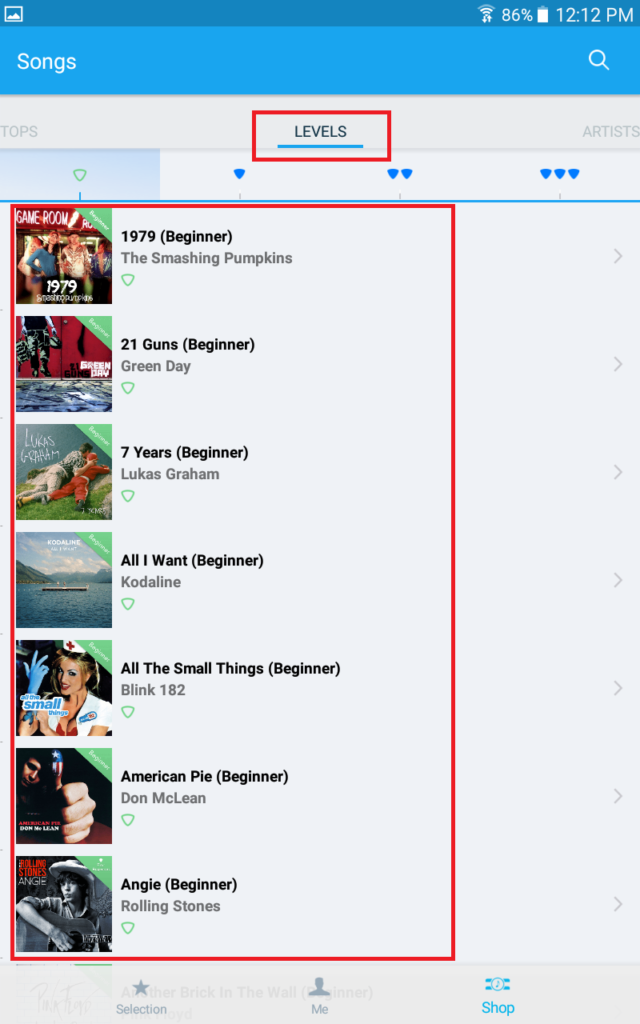 Animated Color-coded Fretboard
The features of a TUTORIAL app has many, but when it comes to fingertip teaching then it gets complicated but when you are using the Coach Guitar easy lessons tabs app, then you should nothing to worry about it. The detailing will let you know when to put your fingers and how you should play the tune.
Apple User?
If you have recently purchased an iPhone or planning to recommend it to your iOS user friend? Then you should be happy to learn that the app is available on both Android and iOS platform smartphones.
Conclusion
Learning guitar is something which keeps your mind busy and calm during the worst period of your time. Learning is not easy when you are on your own, but by using the Coach Guitar easy lessons tabs, you will be able to learn and play the guitar like a PRO in just matter of months.