Top 5 Free PSP Emulators for Android to Play PlayStation Portable Games on Android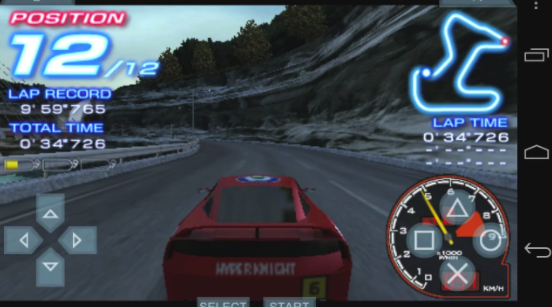 PSP or Play Station Portable is one of the best portable gaming consoles manufactured by Sony. Though PSP is now replaced by PlayStation Vita which supports PSP games; we can still play PlayStation Portable games on Android by using PSP Emulators. All you need to do is get an iso / CSO dump ROM of the game you want to play, and load it via the PSP emulators mentioned in this article and that's it! The emulators start playing any PSP game of your choice on your Android!
Top 5 Free PSP Emulators for Android to Play PSP Games on Android Phones –
PSP Emulator # 1 – PPSSPP
PPSPP is perhaps the first-ever PSP or the original Play Station Portable emulator for Android. Considering PPSPP is there around for two years now, it has gone many development & bug-fixing stages and has some salient features such as –
Full Speed boosted emulation for PSP games on almost Any Android device (S7 Not supported yet)
USB Controller & Gamepad support with no root required
Efficient Keyboard & Mouse mapping so that you can even play-game without even touching the screen.
Negligible Touchscreen latency for smooth gameplay
Click here to Download PPSSPP Emulator for Android from Google Play
PSP Emulator # 2 – AwePSP
AwePSP is another alternative to PPSPP for Android and is very similar to PPSPP. AwePSP has a UI / Skin which is very similar to that of PPSPP, but the on-screen controller is perhaps one of the best in all the PSP emulators we have tried out.
Besides, these AwePSP supports –
Networked PSP Gaming
Loading as well as saving of game states is quick
It Supports multiple PSP game ROM file formats such as .iso/.cso/.elf/.ISO/.CSO/.ELF
Click here to Download AwePSP from Google Play Store
PSP Emulator # 3 – OxPSP
OxPSP is comparatively a different PSP Emulator as it works efficiently for larger games as well, but with small games, it hangs up a bit.
Also, we found out that it is a bit different on frontiers such as –
High-Quality sound which doesn't stutter
Game Cheats are supported too!
Click here to Download OxPSP Play Station Portable Emulator from Play Store 
PSP Emulator # 4 – Emulator Pro for PSP 2016
Though the name looks odd, Emulator Pro for PSP 2016 is one PSP emulator which can be used in 2017 too. The best thing about PSP emulator we found out was –
Display of FPS in top-right hand side
Display of Game Speed
These above two features alone help us in checking how the game is playing on your Android phone or check whether the lagging is due to graphics or processor slowness.
Besides, various popular PSP games such as Dragon Ball Z, Persona 2, 3 & Fifa 14 were found out to be working smoothly with the emulator.
Click here to Download Emulator Pro for PSP – Android from Google Play
PSP Emulator # 5 – Ultra PSP
Ultra PSP Emulator for Android may be classified as a simple clone of PPSSPP with a bit of custom skinning. Even it shares the same game slots as that of PPSSPP, but it works on S7 too whereas PPSSPP doesn't.
The Bad thing about Ultra PSP is that it has way more ads than to be liking, agreed that it's a free emulator, but the ads are sometimes way too annoying.
Games such as Tekken 6 & Naruto worked flawlessly, though, except for the ads.
Click here to Download Ultra PSP Emulator for Android from Play Store.
So, these are currently the Best PSP emulators for Android in 2017 as all of the above are being actively developed & updated. As these are updated ones these work on all Android versions such as Nougat, Marshmallow , Lollipop and even provide backward compatibility upto Android 4.4 Kitkat. Incase, if you find any better emulator or face any issues while using any of the above feel free to comment.