Top 5 Free IR Infrared Remote Control Apps for Android for TV, ACs & Projector control by Infrared Blaster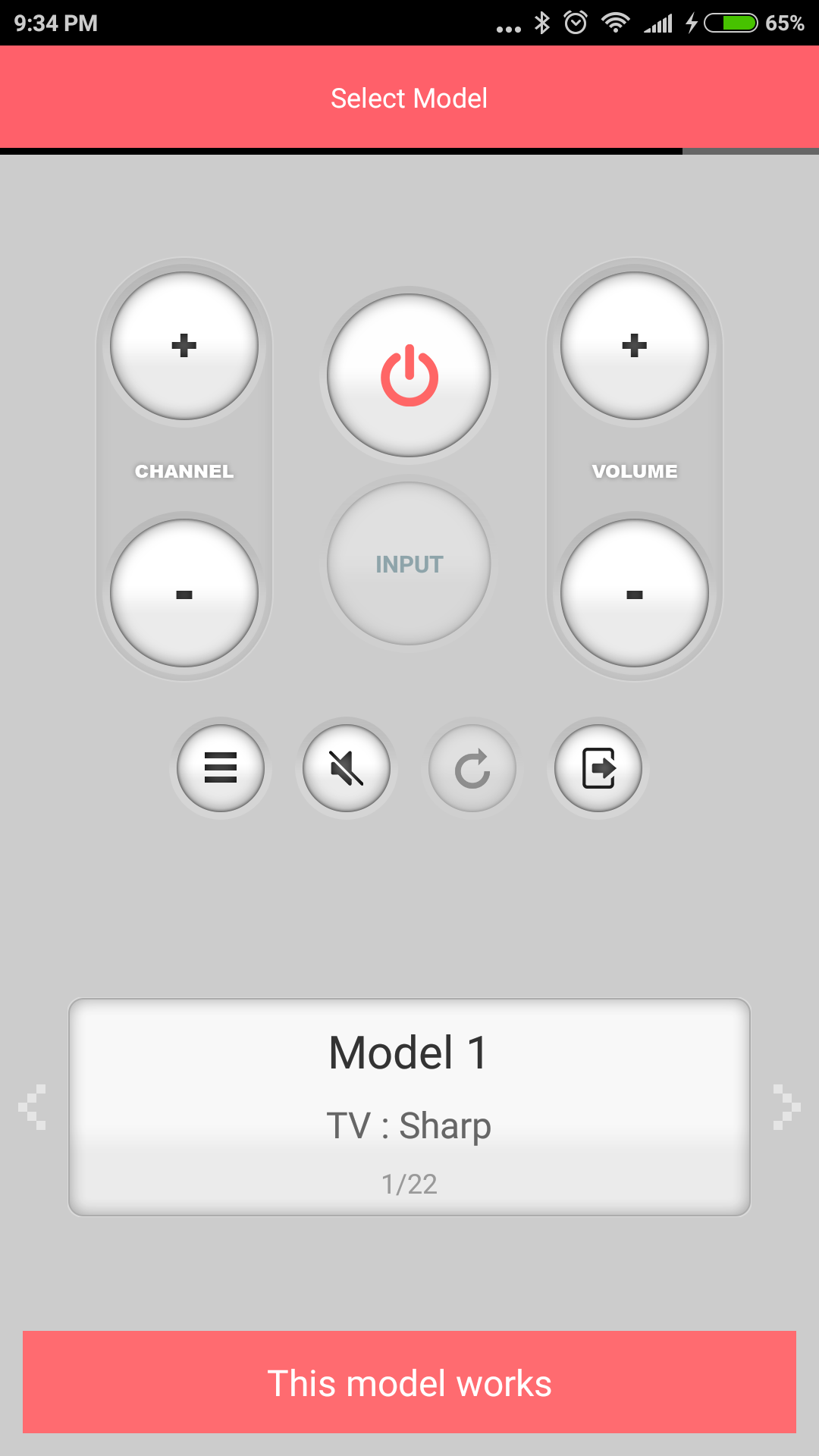 Most of the new Android phones coming into the market come in with an Infrared Blaster or IR Blaster, which can be used to control any traditional household or official appliances which have a remote control. Thus, now each of your phones can act as a remote to your tv, ACs, home theatre speakers, or projector if you have an IR Blaster hardware inbuilt which is there in case of most phones (Xiaomi Redmi Note 3, 4, mi 4, Samsung S7, Leeco le 2). All you need is an IR Remote app which will have the frequencies saved for your TV or AC Model, so here are the Top 5 Best Free Infrared Blaster Remote control apps which will let you control your appliances.
Top 5 Free IR Remote Control for Android 
IR Remote App # 1 – AnyMote Smart Remote
AnyMote Smart Remote is one of the most feature rich IR Remote apps present on the App Store. Besides, having a host of inbuilt-IR frequencies for all your gadgets – TV, ACs, Fridge, Fan, Set Top Box, etc. .. It has the feature of manual Frequency addition too.
The Manual frequency or Remote control addition feature allows you to capture IR signal from your traditional remote via your Phone's sensor
Thus, you can use or duplicate any remote even if it isn't present by default in the supported remote lists.
Besides, it also has standard features of remote customization and Wifi remote too, which allows you to use your phone as a remote on Smart WiFi remote enabled devices too.
Click here to Download AnyMote Smart Remote from Google Play
IR Remote App # 2 – Sure Universal Remote
Sure Universal Remote is another great IR Remote app for Android and is a good alternative to ANymote smart remote.
The best thing about Sure Universal Remote is ease of using it and the user-interface. Personally, I find it the easiest to use & set-up amongst all the apps I have tried.
As shown in the above screenshot I have even configured my classroom projector, so that I can turn on/off the classroom projector using my phone without the teacher finding out the reason 😛
Sure Universal Remote also supports dual band remote control IR + WiFi but only one signal band at a time.
Click here to Download Sure Universal Remote from Google Play
IR Remote App # 3 – Peel Smart Remote TV
Peel Smart Remote TV is a remote with a slight twist, though it has all the features which will let you control your TV from your phone, but it acts as a TV Guide as well.
Thus, depending upon the remote or gadget, and your previous usage it will even start recommending you the shows you watch daily, to switch to. It can even do that automatically for you, so it automatically switches channels based upon the daily macro, so you need not touch the remote again!
Besides, it also acts a tv guide too, so you don't need to switch channels to see which programs are going on, all the trending shows are shown on your phone itself.
Click here to Download Peel Smart Remote TV app from Play Store.
IR Remote App # 4 – ASmart Remote IR App
ASmart Remote IR App is one of the most beautifully designed Remote app and looks cool as seen from the alongside screenshot.
As much as its good looking, it is high on the features too and allows you to control your TV, ACS, Project, Music Systems, all via its interface.
The reason why it is on the 4th place, is due to the presence of some ads, and slow addition of new devices remote frequencies into the app.
Click here to Download A Smart Remote IR App from Google Play Store.
IR Remote App # 5 – ZaZa Remote – Universal Remote
ZaZa Remote is other similar IR Universal Remote app for Android which can be used to control your household or office appliances.
The app is very basic, and there is still scope for improvement.
However, if you are looking for a light-weight no fuss remote app which requires lesser storage or memory, ZaZa remote will get the job done!
Click here to Download ZaZa Remote app from Google Play
Thus, these are the Top Best Universal IR Remote Apps for android phones which will let you control your TV, Air conditioner or any appliances right from your mobile . If you face any problems or encounter any issues while using these apps, feel free to comment.