MacPaw CleanMyMac 3 Review : Efficient Cleaner for Mac OS X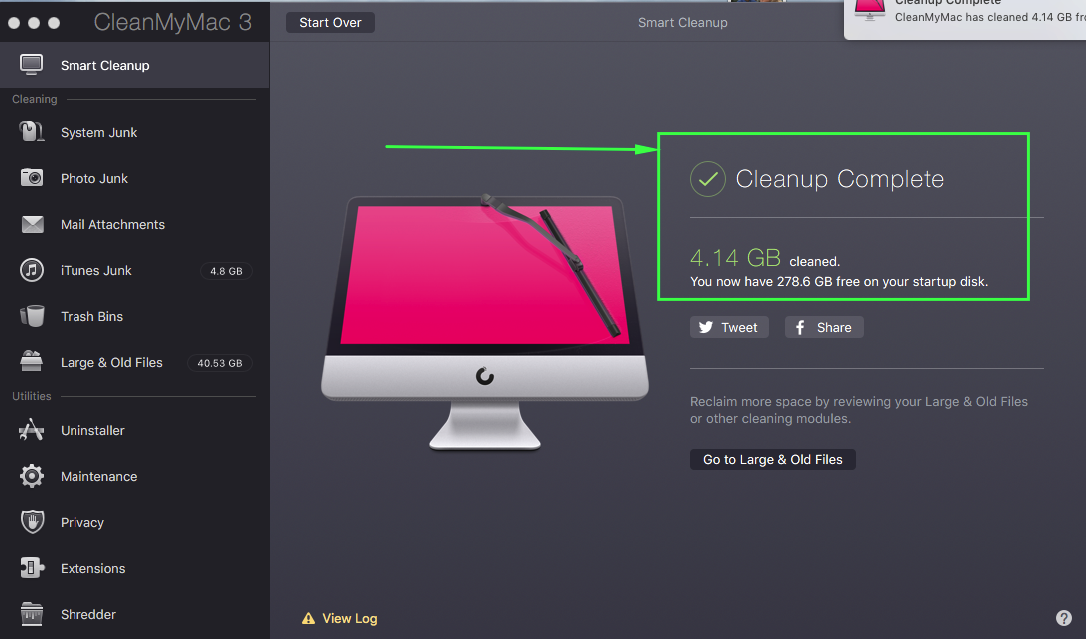 Mac OS X is very lean and fast, But however lean or fast the Operating System is its still bound to get some junk files which need to be removed. These junk files not only take up space on your hard-drive, but they even slow down your system. In this article we will be reviewing MacPaw's Clean My Mac 3 for Mac OS X . We have tested this on Mac OS X Mountain Lion, Mavericks & Sierra too. Here's a detailed CleanMyMac 3 review –
Method of Reviewing –
How to clean up Mac OS X using Clean My Mac ?
After installing & running CMM app , it greeted with the interface as shown in the image below –

It was prompting us, to click the Scan button, so to start the process Click on the "Scan" button as highlighted in the above figure.

Now, it will start scanning your system for cache memory, dump files , system junk & iTunes junk and will show how much area can be freed up by clearing each of the above places as shown in the figure below –

which in our case was "4.86 GB!" which is a really big amount of junk data.

Now Simply , Click on "Clean" button and yo! All your Junk files and unwanted data is removed within split seconds.
Thus, Clean My Mac was able to clean up our hard-drives and was able to recover 5 GB of disk space out of 150 GB which is really a good ratio.
Final Take – Clean My Mac 3 performed the cleaning tasks efficiently and it did recover a good amount of Disk Space for us, besides that it even contains a Disk file Shredder which really permanently deletes a file instead of temporary removal (file-deleted by shredder cannot be recovered by file recovery software) and thus is a good security practice.
The version we used for review was paid and was sponsored by MacPaw and you can get Clean My Mac 3 by purchasing from here.,