How to change Camera Shutter Speed in Android by Camera FV-5 Lite Free app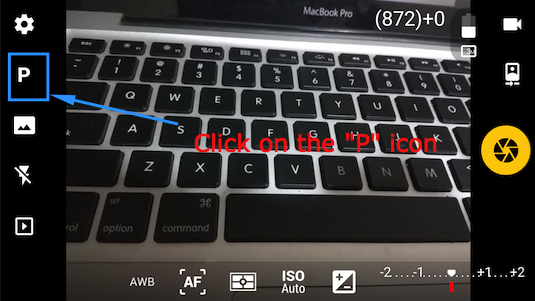 Android Smartphone camera's have come a long-way to be able to compete with point & shoot camera's. The Phone cameras however, lack a bit when it comes to competing with low/mid-range DSLRs due to absence of many customisation options present in DSLR's such as lenses, panning, zoom, Exposure ratio , shutter time and many more. Now, changing the shutter speed helps you capture a lot of creative photo's especially the motion one's such as blurring motion, or panning (blurring non-motion things) and many more. Here's a simple tutorial on How you can change the Shutter speed on your Android phone for free using Camera FV 5 lite app
Tutorial to Change Camera Shutter Speed in Android by Camera FV-5 Lite App
Changing the camera's shutter speed is not enabled by default in many stock camera app's and very few support them for free, one of them is Camera FV5 Lite, so we need to download and install the app.
Click here to Download & install Camera FV5 lite App from Google Play.
Now, after you have downloaded and installed the app, launch the fv 5 lite app, it will show you with a shooting screen as shown in the below image –

Now, as shown in the above image tap on the "P" icon in the left hand side bar to change the shutter speed type.

After you tap on the "P" icon it will show you with the field labelled "Program Mode" as shown in the image below –

Here tap or select the "S" program mode.

After you select the Program mode by tapping on "S", it will now ask you to select the shutter speed as shown in the image below –

Here tap and select any of the values, you want the shutter to remain open.

Now, you after selecting the shutter speed, you will again be redirected to shoot screen as shown below, here simply focus by touching the area on screen. and to capture photo click on the "shoot" button as shown –

That's it ! you have easily changed the camera exposure shutter speed on your Android Smart phone ala DSLR!
Note – Increasing the shutter time captures motion, and causes the shutter to remain open for a longer time which generally blurs the motion . Since the normal hand cannot remain stable for 1 second, it may blur the image hence usage of tripod or any stable base for phone is highly recommended!