How to add Sound Equalizer on Windows 10/7 (PC & Laptop)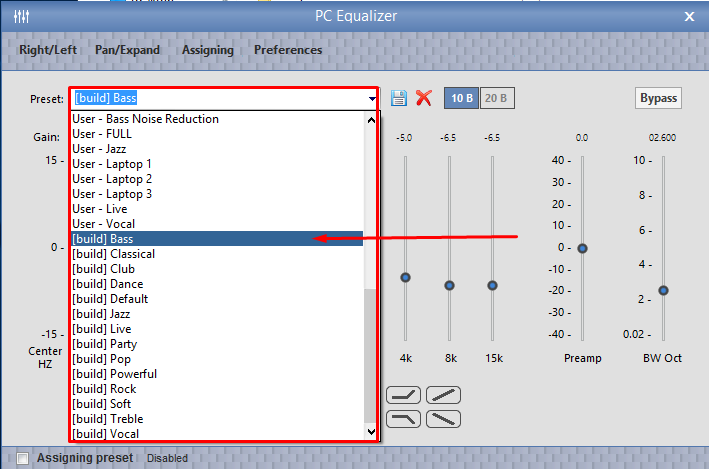 Equalizer is one of the essentials when it comes to Music lovers and audiophiles , but sadly Windows 10 or be it any Windows 7 , or 8.1 none of them comes with an inbuilt Equalizer. Many times you might want to use Equalizer on YouTube, Spotify or be it any game or application on Windows. So, here's an easy method which will add a default system-wide Sound equalizer so that the direct audio stream is equalizer enabled thus adding Sound equalizer to Windows 10 & iTunes or any app installed in it.
Tutorial – Method on How to add Sound Equalizer on Windows 10 , Windows 8.1 & 7 (System-wide)
Pre-Requisites –
Your Computer or laptop must have audio drivers installed & working.
A Working internet connection.
A user account to install apps with administrator priveledges.
Method to install the Equalizer and front end for it –
We are going to use "Equalizer APO" for installing the system-wide equalizer and then a front end to control the equalizer presets.
So, first of all Download & Install Equalizer APO according to your System OS from the links below –

Click here to Download Equalizer APO for Windows 10 / 7 / 8.1 (32-bit Variants)

Click here to Download Equalizer APO for Windows 10 / 7 /8.1 (64-bit Variants)

After you have downloaded the above software, while installing it will ask you to select the Playback devices as shown in the image below –

here select the audio playback devices where in you want to use Equalizer , Headphones / Speakers etc (You can even select all of them)

After selecting the playback devices , Click on the "OK" button.
Equalizer APO will now be installed on your System and it will be rebooted (restart the windows operating system)
Once , you computer or laptop is restarted, we will now control the Equalizer by a front-end named as "PC Equalizer – GUI" . So you need to Download & Install PC Equalizer GUI from the link below –Click here to Download PC Equalizer GUI for Windows 7/8.1/10
Now, once you have installed PC Equalizer GUI it will ask you permissions to write to configuration file, allow it by "Click Yes".-

Now, in PC Equalizer you can easily change the default Equalizer presets , such as "Bass, Party , Jazz , Rock , Soft, Classical , noise-reduction " from the drop-down menu as shown in the image below –

Thus, you have now successfully changed the default audio output Equalizer in your Windows 10 / 7 / 8.1 computer or laptop.

Besides, changing equalizer treble, vocals you can even change the audio output stream to mono or stereo adjust highs and lows. Also boost sound output using the app!
Thus, you can enjoy replica franck muller watches equalizer enabled sound on any app iTunes, Spotify, Chrome directly on Windows 10 or 7 or 8.1 using this tutorial.
If you face any issues feel free to comment.