How to Enable or Disable Low Power Mode in iPhone & iPad iOS9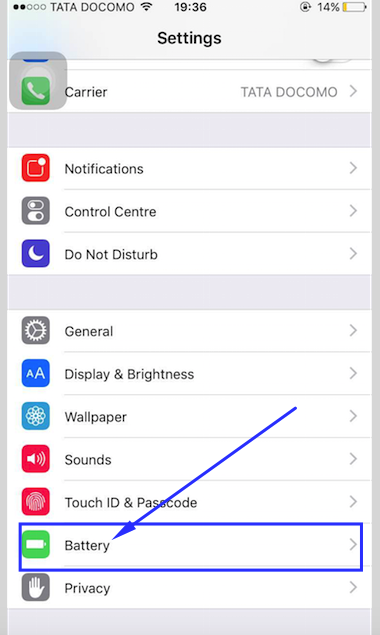 With the iOS 9 update, Apple introduced a unique Low Power Mode. The Low Power mode helps in increasing battery life by turning off some visual effects, background mail fetch & automatic downloads. Thus, helping to get more juice out of your iPhone & iPad battery. Though, this mode is automatically notified to user once the battery level reaches below 20% but you can use it manually too. Here's how you can Enable or Disable Low Power Mode on your iPhone or iPad (iOS 9)
Tutorial to Activate or Deactivate Low Power Mode in iPhone & iPad –
Navigate to "Settings" from your App Drawer.
Now Scroll down in Settings until you find the "Battery" option as shown below –

Tap and Open the Battery Settings.
Inside Battery Settings, you will find a toggle at the Top right hand side as shown below –

Here, Slide the toggle right to Enable Low Power Mode manually.
Or you can Slide the toggle left to Disable Low Power Mode.
Please note that this low power option is available only on iOS version 9 & later. (iOS 9.1 supported)
If in case you forgot to disable low power mode, there's nothing to worry as your iPhone & iPad will automatically disable the Low Power Mode on the device, once you have charged your iDevice to more than 80% battery.
If incase you intend to Use Low Power Mode even if your battery percentage is greater than 20 percent you can still do it so by performing the above mentioned steps in our article.
Thus, you can now enjoy your iDevice without the fear of dropping battery levels.