Tutorial to Install & activate SwiftKey keyboard on iPhone/iPad – iOS | Install SwiftKey for iPhone/iPad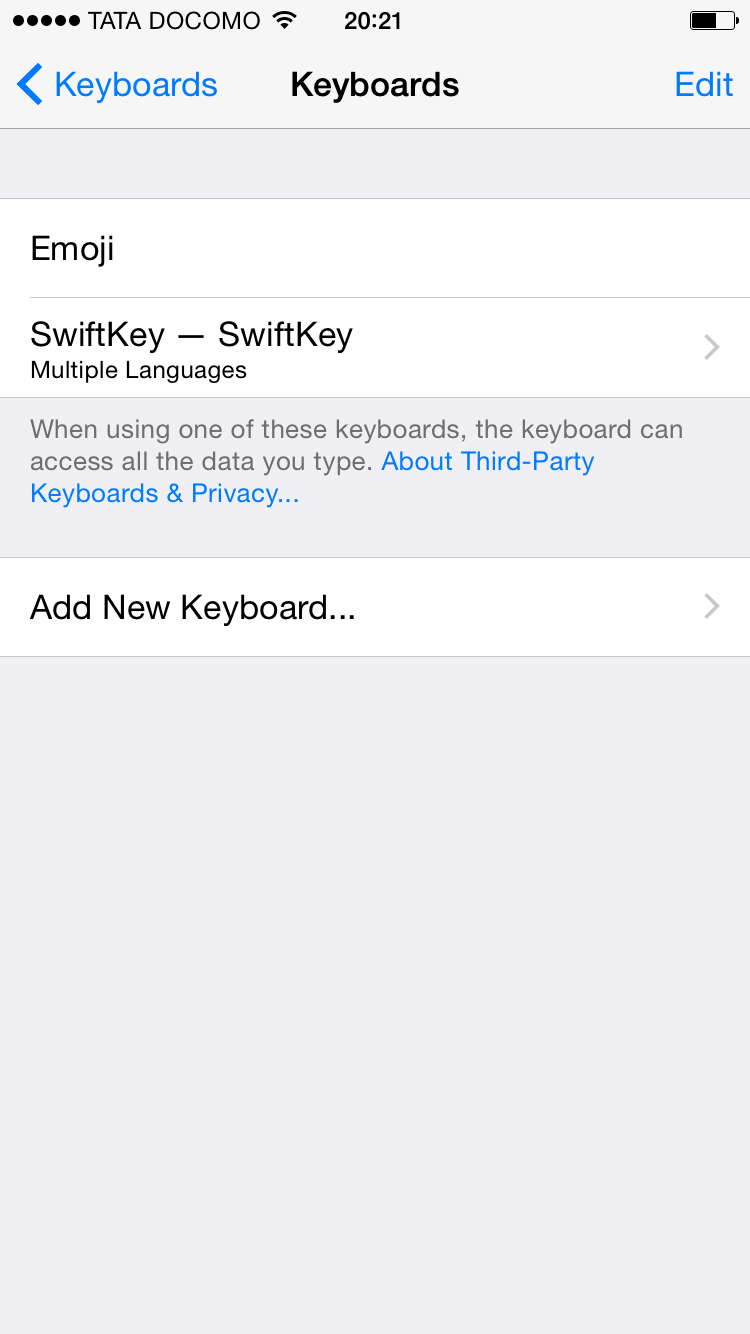 Apple with its recent iOS 8 update, started supporting external or 3rd party keyboards on iPhone and iPad. Though the iPhone is a fine device,truly of its own class but its Keyboard never satisfied me, not to mention the infinite errors caused by auto-correct. As soon as Apple announced the update – The only name which came to my mind was SwiftKey I installed and really its a welcome addition to our devices! . so, here's a simple tutorial to help you to install and activate SwiftKey for iPhone & iPad.
Before I start the tutorial here are some unique features of SwiftKey in brief –
Type Lesser – SwiftKey automatically learns your writing style and word usage , so you don't have to type much once you start using SwiftKey. You'll type lesser and convey more content as you go on using SwiftKey! . Moreover it automatically inserts spaces for you!.
Type using Swipes – No need to lift your fingers to type anymore, simply swipe across letters and SwiftKey will autoatically type for you!
Type Correctly SwiftKey totally eliminates errors and typos caused due to autocorrect.
Type in up to two languages at once, without changing any settings.
You can even connect to cloud your facebook,twitter accounts so SwiftKey learns even more quickly!
SwiftKey installation steps are as follows –
1. Go to System Settings – > General – > Keyboard – > Keyboards
2. Click ' SwiftKey Keyboard' .
3. Allow full-access to it for even more functionalities.
4.Check the alongside screenshot for easy understanding :).
Congratulations! you now have a better keyboard on your device!
Update – You can also checkout the 3 free best Keyboard alternatives/apps for iPhone/iPad by clicking here.
Do comment your reviews about SwiftKey and problems faced if any in the comments section below. Thank you