Free Instant Rs.30 Recharge with Vee App! Get Rs.20 for Each Referral!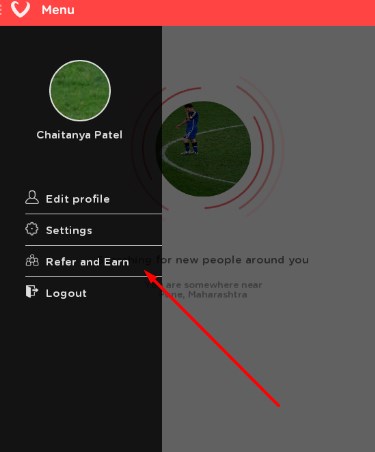 The Free Recharge bonanza simply doesn't seem to end on TechApple! as after Apps which give Free Recharges on Installing apps, we brought another unique – TimesCity app which gives instant Rs.50 Recharge simply on signing up! and a Rs.100 Pizza-hut coupon every 2 referrals! After TimesCity , we bring here yet another Exclusive app – Vee which gives Rs.30 Recharge instantly on sign-up and install! also Rs.20 Recharge for each referral! 
Update – Now instead of Rs.20 you'll be given Rs.20 Vee coins, which again can be redeemed for Free Recharge, Book My Show vouchers at the rate 1 Vee coin = 1 Rupee
So before i go onto the features of Vee app and Recharge trick , i  would like you to download the app in the meantime as you will be ready to redeem your first 10.Rs Recharge + Rs.20 bonus by the time you finish reading this article 🙂
Click here to download the Vee App!
Method to get your First Rs.10 Recharge
Download the app from the above link , Login with your Facebook account! Don't worry its completely safe , and the app will never ever post anything on your behalf!
That's it after successful log-in you will get a confirmation notification with your first Rs.10 recharge code which can be redeemed on FreeCharge!
If you don't get the notification even after 5 minutes of opening the app , Go to its Menu (From top-left corner) and click on "Refer and Earn" and click on "redeem" you'll surely get your code now!
Method to get Rs.20 Bonus on Sign-Up
In the refer and earn menu , enter the code "ktvtiek" into the box besides "earn" and click on Earn ! (Check the next image for details! )
Voila! you'll be Credited Additional Rs.20 Code!
You can also share your personal share code to invite your friends to Get Rs.20 Recharge on each referral and Rs.5 on each indirect referral!
So,what are you waiting for you can earn Recharges! and ya see the profiles of eligible singles in your locality! who knows if someone likes your profile 🙂 and gets hooked up 😉 Yeah, that's what the Vee app is meant for – To find and meet interesting peoples!
Hurry Up!  Free Recharge offer is valid only till 30th November!