How to Port your Mobile number from one State/Circle to other | Change mobile number circle & Avoid/No Roaming Charges :)
Yes !!  You heard it right 🙂 Telecom / Mobile Subscribers or mobile users in India can get cancellation of their intra-circle roaming charges or avoid them totally ! as per the NTP [ National Telecom Policy] To be adopted by TRAI by 13 th May 2012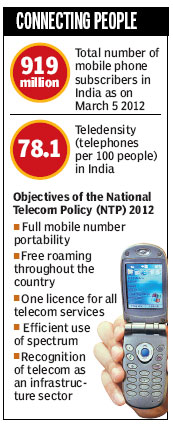 According to the NTP, a subscriber would be able to change his operator and at the same time retain his number, even if he moves to another state/circle. Thus the Mobile Number Will be Same but
its Base/Home Circle Will be Ported resulting in cut off of roaming .
Here's how you can port your existing mobile number from one state/circle to another –
To begin with, you need to generate UPC (Unique Porting Code) by sending SMS to 1900. UPC is an alphanumeric code allocated, upon request, by a mobile operator to its subscriber for the purpose of facilitation of porting of his/her mobile number to another operator.

SMS to be sent : PORT <your Mobile Number> to 1900. Operator SMS charges will be applicable.
Eg. SMS PORT 98XXXXXXXX to 1900

After sending SMS to 1900, you will receive UPC (Unique Porting Code) as a SMS from 1901 giving 8 digit alpha-numeric Unique Porting Code (UPC) and UPC expiry date in MM/DD/YYYY format

Visit your nearest Simcard outlet / showroom and submit a new card if you're switching operator .

Now , Fill up Mobile Number Porting (MNP) form providing details like

Current Mobile Number
Current Operator name
UPC code

Submit Address & Id proof documents, self-attested photo and last bill copy of postpaid connection (if applicable) along-with filled MNP form and Customer Agreement Form.

That's it!
Considering the Large success of MNP, Till the end of March, close to 42  million subscribers had opted for MNP, according to TRAI .. its quite a big step.. because now a subscriber can not only change his mobile operator/ but also his circle to avoid the roaming Charges
Last Time MNP infused a tariff war / race to pull up each others subscribers into own Operating services.. NTP implemented MCP [Mobile Circle Portability] Or MNCP [Mobile Number Circle Portability] will surely ignite a new war between operators , I Hope this results not only in Lowering of tariff Rates , but Increase in the Quality Of Service Provided such as Network, Congestion Free Nature etc .. Let's keep our Fingers Crossed Upon it 🙂