IOTransfer 2.1 and Everything You Need to Know About the iPhone Transfer Software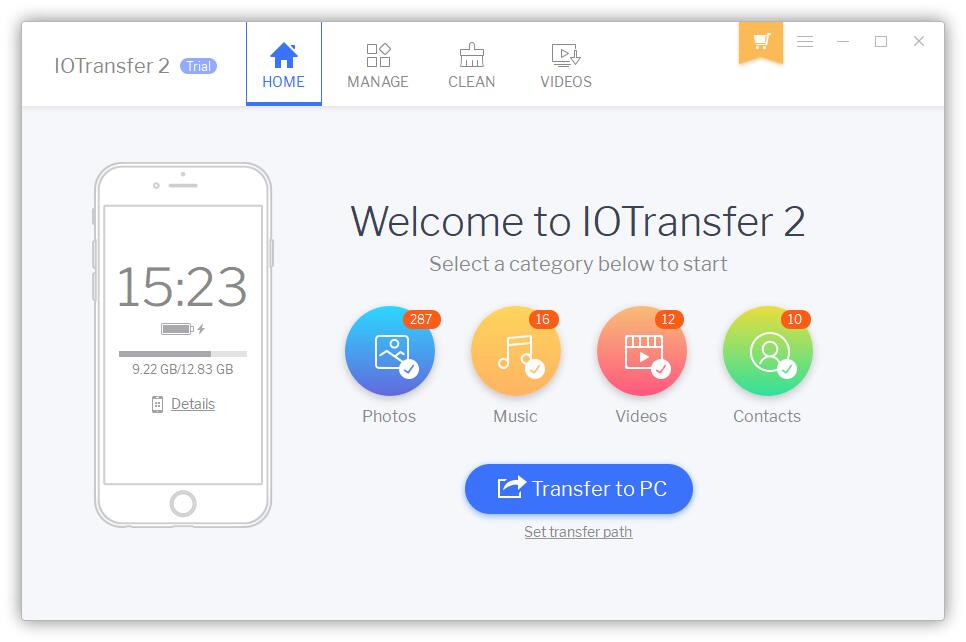 Have you ever thought of managing your iPhone or your iPad using your Windows PC? Well, if yes then you need to stick to this article a little longer because today we are going to tell you about one of the best iPhone transfer softwares out there that can allow you to control and manage some of the major contents of your iPhone on the desktop of your PC.
Here by that software package we are talking about none other than the IOTransfer 2.1 that is so far the best management tool for your iPhone. This software has literally taken the tasks of editing, deleting photos, transferring files including movies, songs and photos to a whole another level. Now, you can spare yourself from the hassle of using a complicated Apple's Macintosh system because your PC will do all the management of your iPhone.
 Compatibility
As far as the compatibility is concerned, well, the IOTransfer is compatible with Windows 7, Windows 8 and 8.1 and Windows 10 too. Moreover, it supports all the iPhones, iPads and even the iPod touch with iOS 8.3 or later. In short, if you own an iPhone or any other Apple device then you can easily use this management software without any problem.
Synchronizing the data between your iPhone and your Pc was never this easy but luckily thanks to technology that we now have an outstanding software that has solved all the problems for us.
Features of IOTransfer 2.1
As said earlier, this tool package is so far the best management software that you'll find on the internet and the best part is that it comes with numerous features that can make the life of an iPhone user easier.  Honestly, transferring the files from and to an iPhone requires a lot of struggle and one has to find several tools and applications to do that but now IOTransfer is out there and it has everything one would wish for.
The features include;
One click data transfer:
You just have to connect your iPhone with your PC and there you go, you will be just one click away from transferring your files from or to your handset.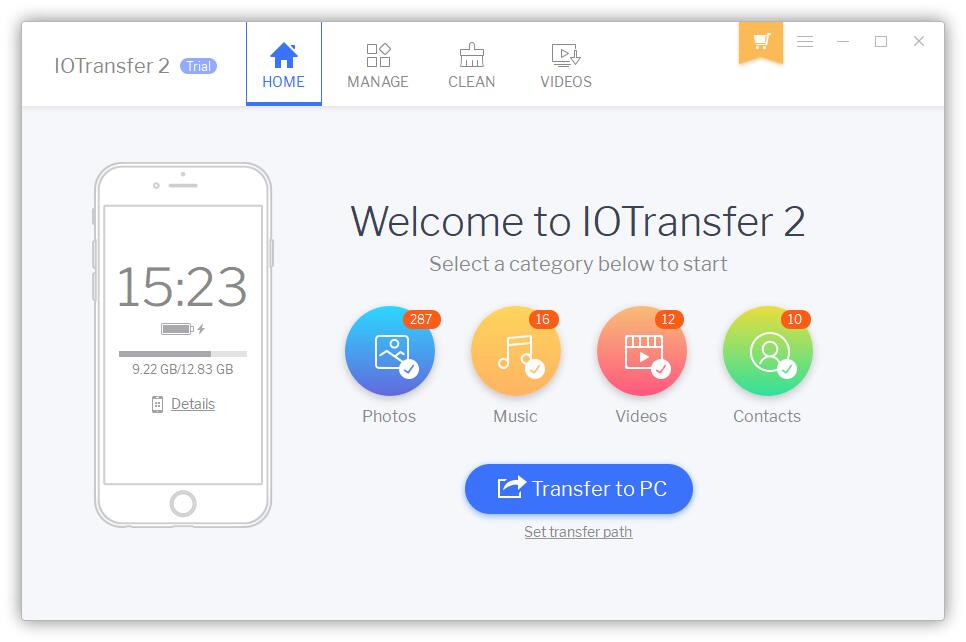 Free Video Downloading
With Online Video Downloader tool in IOTransfer, you can easily download videos from YouTube, Vimeoand other sites to PC and save to your iPhone or iPad at the same time. Yes you read it right, imagine being able to download the video you like on Youtube just with a single click? Isn't this amazing?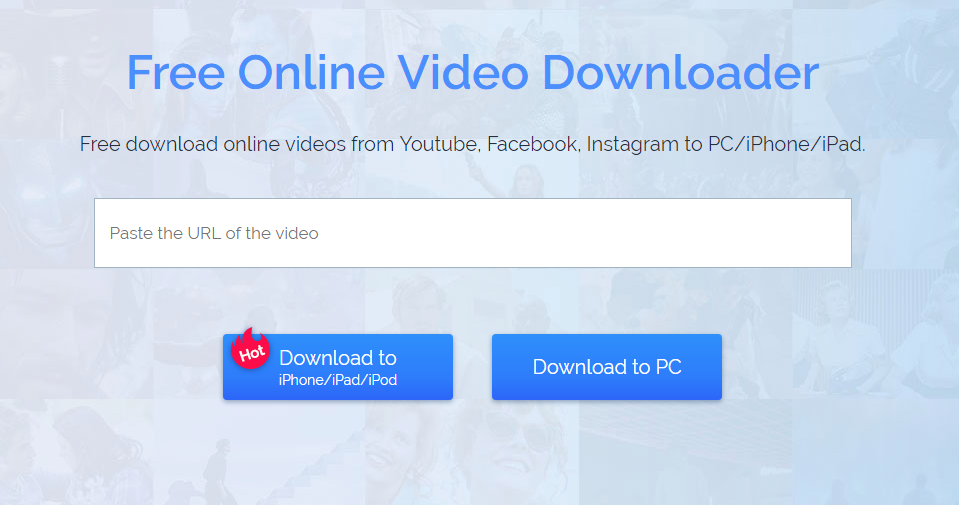 One Click Clean up
With this amazing software, you will now no longer run out of space on your iPhone because IOTransfer 2.1 comes with a one click clean up feature that clears out all the junk and unwanted data on your phone. It's easy to get rid of the cached data and the junk files on Android but when it comes to an Apple device, people usually end up deleting their important files and pictures etc just to increase their storage. However, after you download and install the IOTransfer software on your iPhone, you won't have to go through any issues especially regarding the storage of your phone.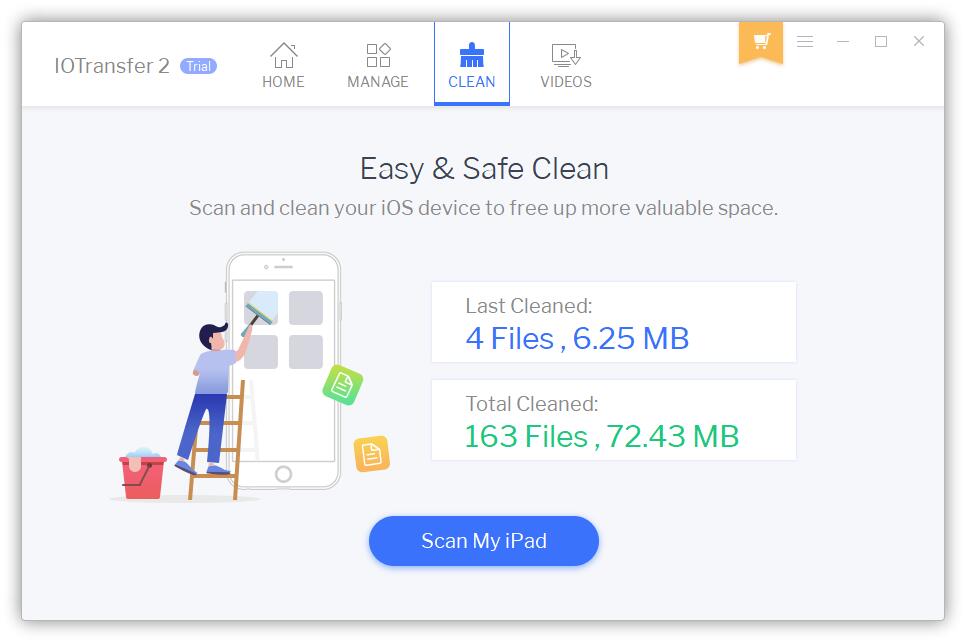 Contacts Backup
With it you don't need any iTunes or iCloud to back up your data, in fact with this tool package you can easily backup all the contacts, voice messages and even files on your PC and whenever you feel the need to bring them back on your iPhone, you can do that just with a one simple click.
These are the main features of IOTransfer 2 and honestly, it is one of the best management tool for your iPhone. So, without wasting any further time, get your hands on this outstanding software, we assure you that you won't be disappointed with the results with which it comes.