4 ways to use Kindle Reader on PC both online as well as offline | Kindle for Linux/Windows/Chrome OS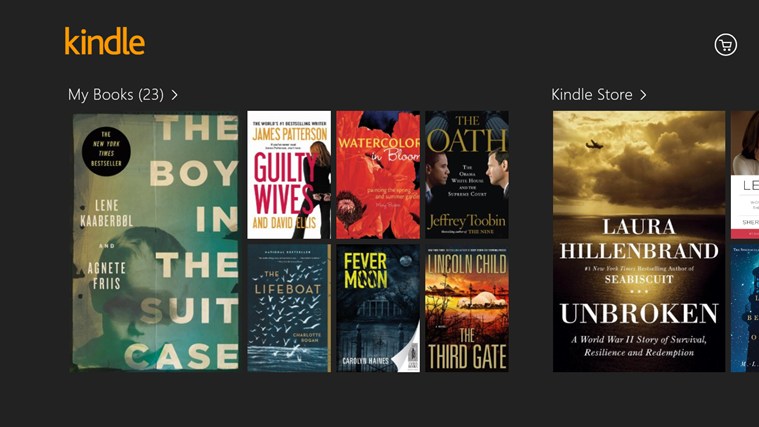 Hey guys, recently i started using Amazon Kindle and all the large collection of e-books which come with it, i found the experience very nice of being able to read my favorite books offline too, hence thought of sharing the 4 ways which i use personally for Kindle Reader online as well as offline .
First Way ! – Google Chrome App / Kindle Cloud Reader Extension
Most of you users might be familiar with the Google Chrome Browser and the loads of apps available on the appstore, Kindle too has its own app on the Store which supports reading from the Cloud [online] as well as reading o

ffline from local media/storage

.
All the Features such as Bookmarks,highlighting,color changes,search,fontsize,etc work fabulously well and nice with the Google Chrome App
And to top of it Google Chrome being available for Windows/Linux/as well as Chrome OS , we can synchronise and use the Kindle Reader on Linux and Chrome OS too  as the native Kindle Reader/Client isn't available for them.
Thus, the Kindle Reader Chrome extension which can be run offline too can be downloaded from here ->
Click here to Download Kindle Cloud Reader Chrome Extension
Second Way – Online Cloud Reader / URL – read.amazon.com
Like, the Google Chrome extension the Online Kindle Cloud Reader as its loaded in the browser itself, can be used on any OS – Windows/Linux/Chrome OS/Windows Phone/Symbian etc
The Most recently read book is automatically saved for offline use.
All features such as bookmarks and synchronisation , editing effects are supported!
Highly recommended if the Chrome app isn't available.
Third Way – Using the Kindle for PC App
Amazon had officially released the Kindle for PC app for Windows operating systems, but there's no reason to why it abruptly stopped its development.
The Official Kindle for PC can still be downloaded and used on modern windows versions too such as Windows 7,Windows 8|8.1
For Running on Linux, Install the Kindle for PC app using WINE! and selecting the base OS as "Windows 98" in Winecfg.
The Official Kindle for PC App can be downloaded from here , Click here to Download Kindle for PC.
Fourth Way – Using the Official Kindle Windows 8 / Windows 8.1 App
This is one of the most elegant way to use Kindle Reader on your PC/Tablet ., The Official Kindle App for Windows 8/8.1 Supports all the features of Kindle Reader.
Supports Bookmarking, Offline Reading, Cloud Sync, Editing the Font, Color,Shape , Size,Note taking and much more..
It simply makes reading your e-book more worthwhile and more pleasing and cool!
The Official Kindle App for Windows 8/8.1 Can be downloaded from here–> Click here to launch Store link for Kindle App
So, these are the methods which i use personally, if you have any doubts/queries on setting upany method, feel free to comment , also if you have a different method do comment 🙂 so we all can share and  enjoy it 🙂