How to Create a New Zealand Tax Invoice Easily
How to Create a New Zealand Tax Invoice Easily
When it comes to invoicing, each country has its own set of rules. To obtain payment in New Zealand, different forms of invoices should be issued based on the sum involved.
To make a payment request, you'll need an invoice template in NZ. Since invoices are often considered valuable tax documents, they must be prepared in the proper format.
Invoices may be used to request payment in New Zealand. Depending on the area of operation, different types of invoices are used in New Zealand, In this article, you will see how to Create easy and free invoices for New Zealand. You would need to follow a Performa whether you are a consultant, construction business, plumbing services, or some other type of work.
WeInvoice: Create a New Zealand Tax Invoice
WeInvoice's invoice designs are simple and professional, allowing you to stay ahead of the competition. There are times when you work for foreign clients as a freelancer. The multi-language and foreign currency features in WeInvoice have taken care of that.
These two features assist you in establishing a compassionate image with your international customers, allowing you to maintain a positive business relationship. If you submit invoices regularly, WeInvoice can also help you arrange them.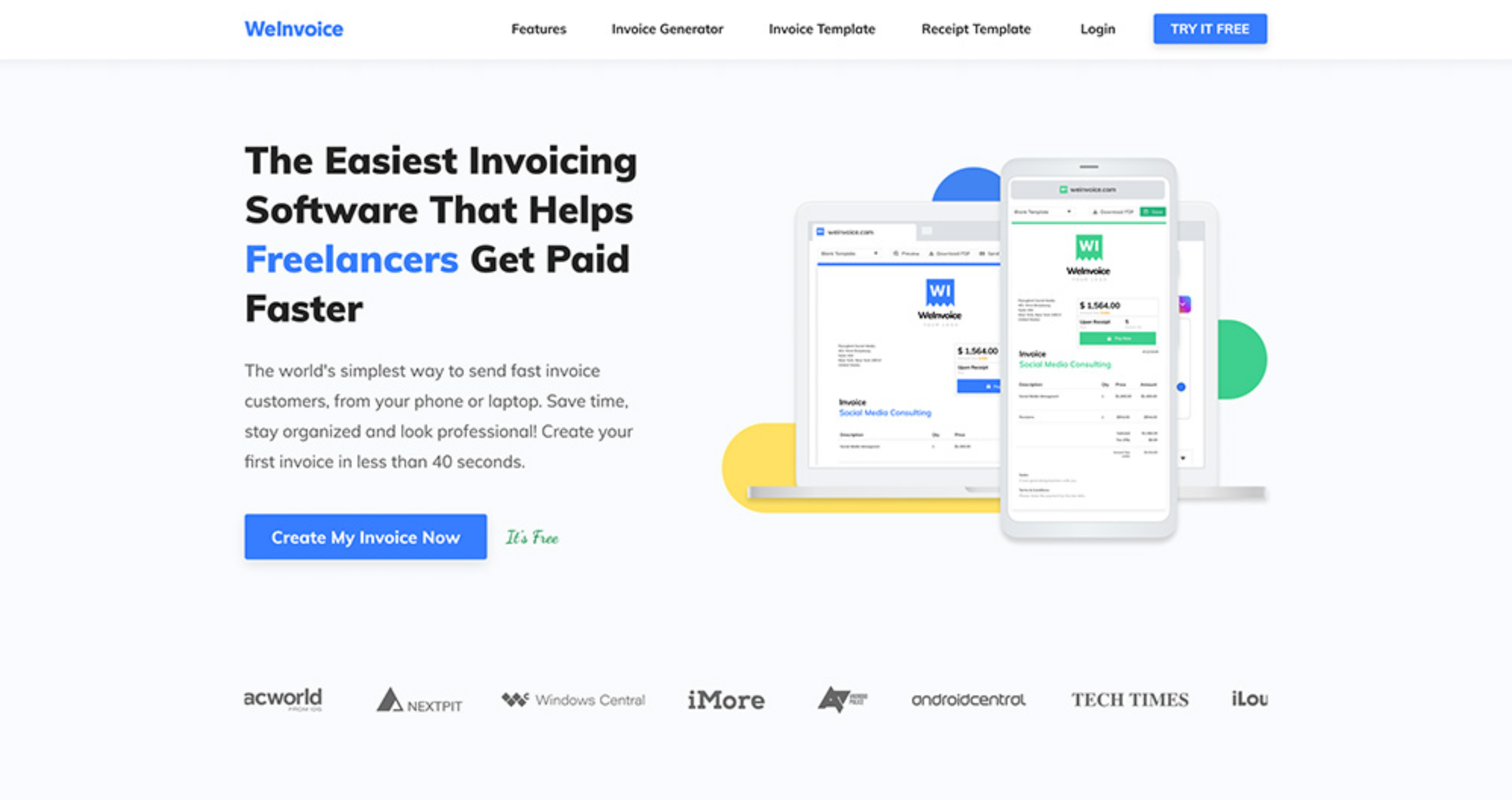 This streamlines the invoicing process and guarantees that you do not neglect to create and submit invoices so you can schedule them to be generated on a specific date. The invoicing process becomes less monotonous as a result of this automated process.
WeInvoice offers a variety of invoice templates you can personalize to match your style. You can also complement your freelance business' branding by including items like your logo.
How to Create a Welnvoice New Zealand Invoice
It is recommended that the customer first understands the procedure and how Welnvoice functions to have an easier time creating invoices online. This portion, fortunately, contains detailed instructions on how to use Welnvoice. The method is simple, but each move must be followed precisely to achieve the desired results in a matter of seconds.
Step 1: Go to the WeInvoice website. Then choose your favorite invoice style.
Step 2: The format displays the company name, address, area, and client information to the user. In addition, An invoice number will be assigned. in the list to assist the user in tracking it down.
Step 3: Before entering the rate and quantity, make sure you have the following details, write a summary of the task. You can also customize the invoice design by changing the color scheme and adding your company's logo.
Step 4: The application allows the user to enter a discount, tax rate, and currency if appropriate. It's one of the app's extra features.
Step 5: When you're done, save it in PDF format to your device so you can keep track of it. Customers can copy and share the invoice connection, or the invoice can be sent directly to the customer through email from the web application.
What Are the Benefits of Using an Invoice Generator?
The world's inventions did not only appear anywhere. They had a special need and a special spot. We need money to live in this country, and mastering its management is just another goal to achieve. There is now an invoice generator that helps entrepreneurs and working groups manage their purchases and payments more efficiently.
The question, "Why do you need an invoice generator?" will be addressed in this segment.
The faultless process
Individual services, products, and taxes are calculated flawlessly using an error-free invoice developer. The client's confidence in the business grows as a result of the accurate number.
Increased Profits
Clients get the idea of a productive and reliable workforce when an invoice maker is quick and easy to use. It improves the company's image and reputation.
Friendly to the environment
Pay transactions and invoices are exchanged. PDF documents are environmentally friendly because they do not require paper, stamps, or envelopes. Invoice generators also save time by submitting commercial documents with a single mouse click.
Effortlessness
When sent to clients, the personalized greetings and messages in these invoice makers convey professionalism from the company. Furthermore, it fosters a sense of loyalty and focus.
Access to the Internet is free.
An invoice creator's free online access is magical. The user can access the web application from any computer and continue working at any time of day. This free access puts no pressure on the user's wallet and gives them a greater chance of completing transactions.
Endnote:
The article covered the most effective invoice generators on the market for New Zealand. Furthermore, the advantages of WeInvoice were thoroughly clarified.
We hope we answered the questions "What Characterizes a Good Invoice Generator?" and "Why Do You Need An Invoice Generator?". We recommend that you consider the advantages and disadvantages of each invoice generator before making your decision.