9 Tech Developments That Can Boost Your Customer Outreach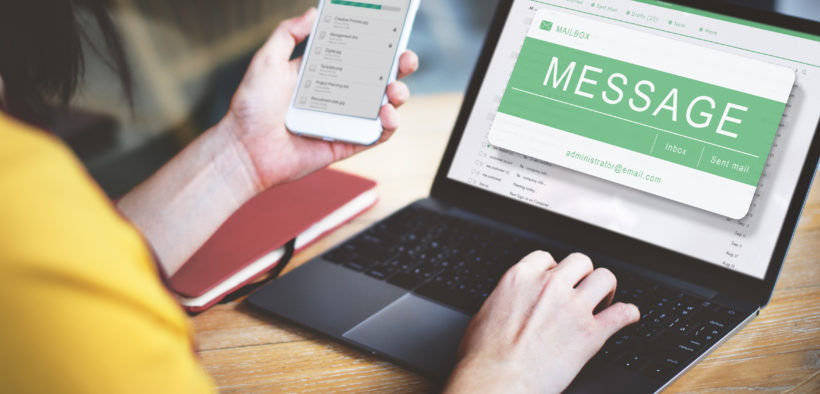 Customer outreach is a critical aspect of growing a business. As it involves connecting with customers and building relationships with them through communication, customer outreach has a huge impact on how people view your business. Giving your target audience a positive first impression and sustaining this impression enables your business to build strong customer relationships.
Technology provides useful tools that boost customer outreach efforts undertaken by businesses. If you're wondering which tech developments can help you reach customers more effectively, here are nine of those developments:
Social Media Technology
With billions of people now actively using social media, businesses increasingly find social media platforms to be effective in reaching customers. From a technology perspective, social media allows businesses to interact with customers and prospects to share information, ideas, and thoughts via virtual communities and networks.
Social media technology enables businesses to get their marketing content to more people that they would by publishing that content on their sites only. Businesses that use social media are able to amplify their online marketing content in front of many people. When done right, social media marketing can boost click-through rates and push prospects down the sales funnel through sharing branded content.
To make customer outreach campaigns successful through social media technology, businesses should focus on building authentic relationships with their customers, have clear objectives to guide their social media engagements, identify platforms that their target audience use, and sustain their engagements on those platforms.
SMS Marketing
Next, SMS marketing involves the use of mobile phone technology to send promotional or transactional marketing messages in the form of texts to your target audience. The beauty of this technology is that it's readily available in all mobile phones and every person who has a mobile phone knows how to use SMS services. In reality, people tend to send text messages more than they do any other kind of messages.
As such, SMS have the potential to reach a wider customer base without any limitation.  The other thing that makes SMS highly effective in customer outreach is the fact that they're delivered directly to recipient's phones. This makes them highly personal – which explains why they have significantly higher open rates compared with other forms of communication.
As such, SMS marketing provides a highly cost-effective way for businesses to conduct outreaches. For instance, businesses can reduce the cost of sending texts through the use of SMS blast packages. At the same time, text message inboxes don't mark SMS as spam the way emails do. This means businesses that adopt SMS marketing are assured that their customer outreach messages reach their targets.
Often, the messages that businesses send out using texts are intended to inform customers of time-sensitive updates, offers, and alerts. Besides sending important information out to customers, businesses can easily use SMS technology to gather feedback from customers about their products. All these aspects play a critical role in helping businesses build as well as secure their customer base.
Blogging
Technology allows businesses to create content, publish it online on their websites or guest sites, and share it with their audience. Over the years, blogging has become an important customer outreach for both big and small businesses.  By publishing blogs, businesses are able to provide their target audience with useful content that is relevant to their needs. As they do that, they enhance their brand awareness among their audience.
Blogging enables businesses to boost customer outreach by connecting the people that the businesses targets with their brands. It fosters brand awareness by showing your target group the personal side of the business. Companies can open their brand message and even engage their audiences with blogs in ways that outbound marketing techniques can't.
They also provide unique opportunities for readers to share the content with other people, an aspect that generates viral traffic to the business website and fuels exponential growth. With numerous sharing platforms now available, anyone who visits a blog page can share the link directly or even email it to his or her contacts. This is a great way to enhance customer outreach.
Artificial Intelligence
In 2011, a research by Gartner predicted that by the end of 2020, technological developments will have advanced to a point where customers would be managing 85% of their relationships with businesses without having to interact with humans. A lot of these technological advancements had already happened by 2018.
At that time, even to date, the effectiveness of technologies that are used in contact centers relies heavily on how businesses decide to utilize artificial intelligence in their customer service automation. Businesses are able to enhance customer outreach through artificial intelligence by automating repetitive tasks and empowering customs to resolve problems quickly.
Chatbots
Businesses can also leverage artificial intelligence-powered chatbots to collate huge amounts of data and provide customers and prospects with the information they need. For instance, chatbots can provide customers with answers to question they might have even before they interact with customer service staff. They work well in giving answers to common questions and documenting issues that have been resolved successfully. Business can also enhance their customer outreach efforts by prompting discussions with website visitors to better understand their needs and convert them into leads.
Voicemail
A great way to boost customer outreach is by making personal connections with your target audience. Phone calls are highly effective at achieving this – but they are quite prohibitive in terms of time and cost. In fact, sales reps and contact center agents handle numerous calls on a daily basis. However, majority of those calls are not picked by humans.
Sales reps find themselves struggling with cold calls that, in most occasions, go unanswered or are outrightly rejected. This hurts the customer outreach efforts in business. But, voicemail technology provides an effective solution. By delivering pre-recorded audio messages directly to phone inboxes, businesses leverage this technology to boost their customer outreach campaigns.
To do this, businesses only need to pre-record their marketing messages then use voicemail drop software to deliver these directly to their target audience's voicemail boxes. Companies have the option of using ringless voicemails – this means the messages are delivered to their audience without getting the customer or prospect to pick the phone. With ringless voicemail technology, business can scale their customer outreach campaigns significantly and generate quality leads for their sales teams in a cost-efficient manner.
Video Marketing
With numerous platforms now supporting video embedding and sharing, modern-day businesses are now able to boost their outreach efforts by creating and sharing videos online. Video technology is particularly effective in outreach due to the fact that people are captivated by visuals more than they are by texts. Rather than just read or hear about a brand and its offerings, people are happy to see how it works and the impact it has on people who use it.
Preparing visual marketing or customer support content is a great way to give customers pleasant experiences and convert casual follows into brand fans. This results in improved customer outreach because the more your audience enjoys your videos, the more they share with their contacts.
Predictive Analytics
Customer outreach is highly effective when a business has an in-depth understanding of its target customers. One way to do this is to study their trends and relationships using data. This is what predictive analytics is about. Here, businesses make use of data modelling technology to discover customer trends and relationships then use the outcomes to forecast their future behavior. By analyzing the research and purchase history of customers, predictive analytics technology enhances customer outreach by contacting customers and prospects proactively at key decision points.
Email Automation
Another great tech development that has the ability to boost customer outreach is email automation. Businesses, both small and big, use email marketing to maintain contact with their target audiences. Email automation software make it easier for such businesses to segment their audiences and deliver relevant content to them on a regular business. While marketing messages may be delivered using this channel, most businesses include a few ads on their emails and focus more on providing their audiences with offers, contests, and valuable content to boost their engagement with the brand.
To enhance outreach efforts via email marketing, businesses can integrate functionalities for different social media platforms on their emails. This makes it easier for recipients to share the content with more people in their networks, and, in the process, boost the company's brand awareness.
Final Thoughts
Every business must engage in customer outreach activities to increase brand awareness, generate leads, and boost sales revenue. There are numerous ways to conduct outreach activities. However, in the current digital era, businesses rely heavily on technology to reach their target audience. This has led to the development of a wide range of technologies to connect businesses with customers and prospects as discussed above. Businesses are free to use a mix of these technologies to power their customer outreach activities.