Best And Easy Way To Embed Instagram Feed To WordPress | Flow-Flow Review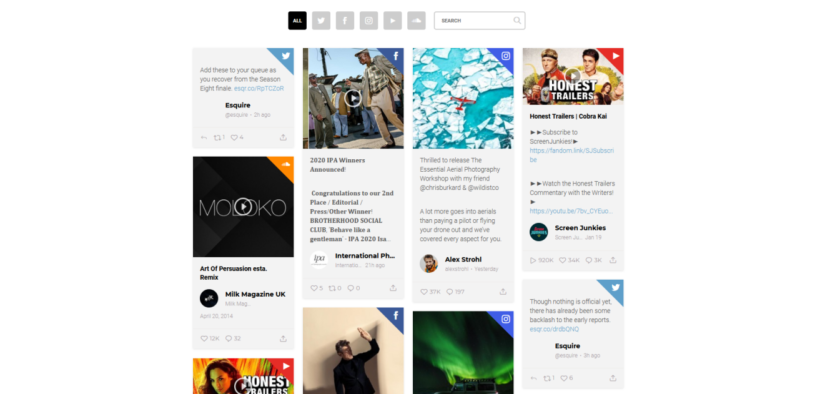 Social media feed plays an important role in our society because that's where we connect with family, friends, acquaintances, and business people. A blog or website must-have social media pages to keep in touch with the customers, clients, and visitors because that's a strong profile for business people. It is important to tell the visitors on the website that your business is active on social media, and it might pique the interest among the new visitors to be part of the social media pages.
What is Flow-Flow by Social Streams?
Flow Flow is a WordPress plugin for WP websites & blogs, which you can use to display social media feeds on the web pages. The developers have put a lot of work into it to make it responsive and suitable for modern users. The Flow-Flow has a free version, and the premium version starts from $39 and an additional $12 for twelve months of support. Let us look at several reasons why you should opt for the add-on for the website or blog.
Free & Pro Version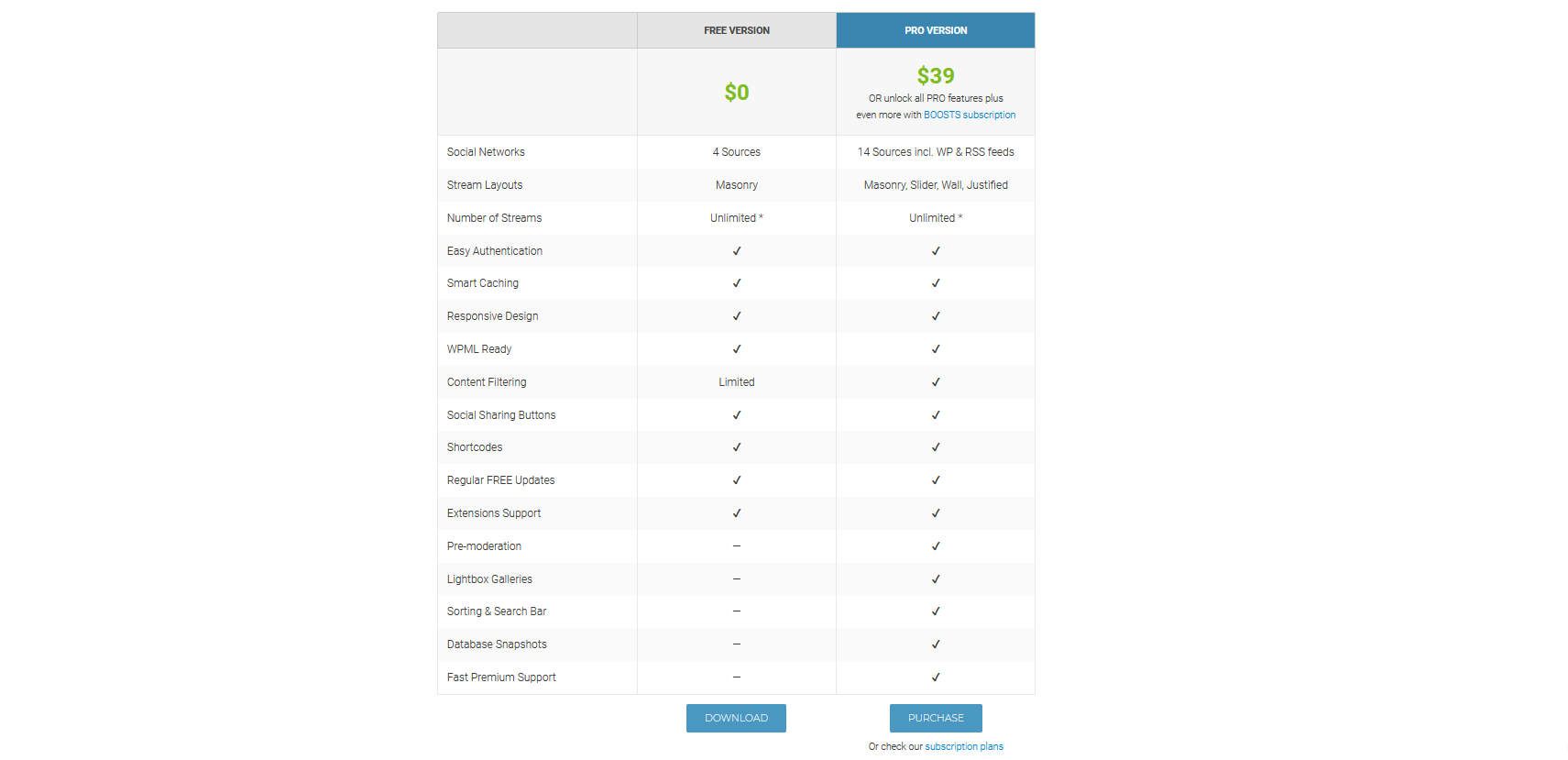 Readers do look at the pricing model because the majority of WordPress users don't invest in the service without demonstration. Fortunately, the social stream developers have added a free version with limitations, so users can try it for a while and then make a final decision.
We have to say that the free version is not bad at all because you get free updates, social sharing buttons, smart caching, easy authentication, an unlimited number of streams, extensions support, and more. If you want to try, then you can download & install the add-on for free-of-cost.
Supports All Major Platforms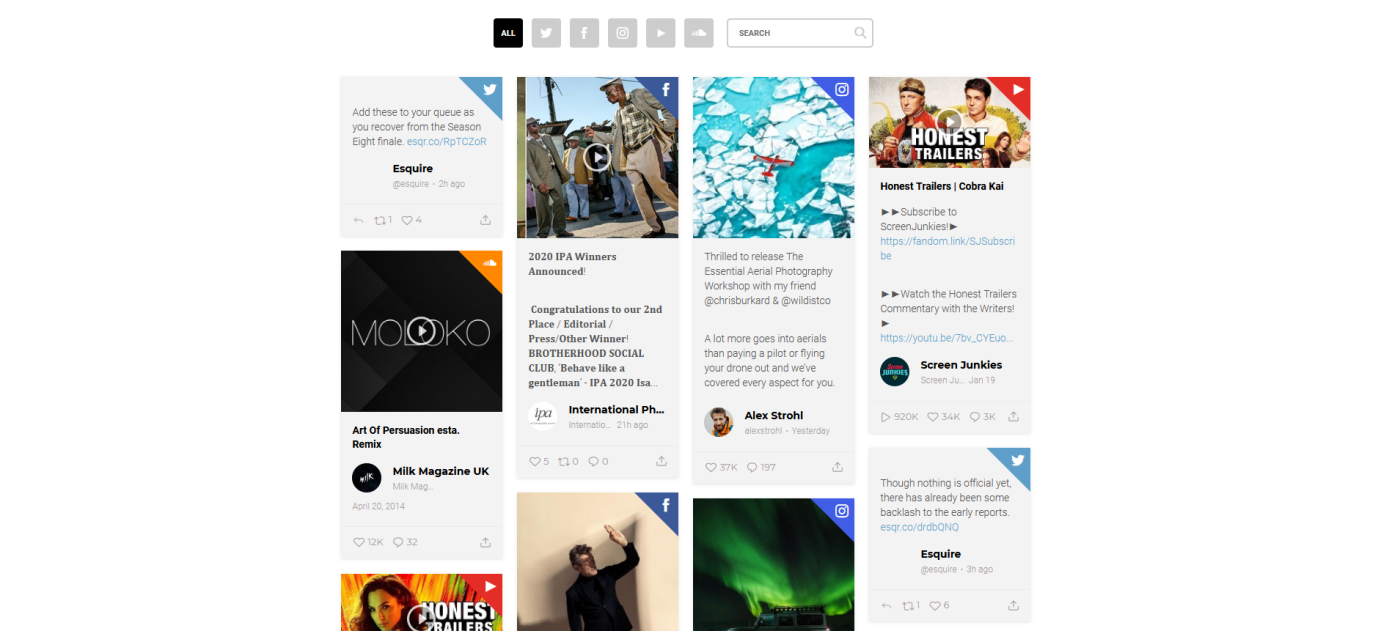 The service is all about social media presence, and it is important to know about the number of platform Flow-Flow supports. The majority of the business is active on YouTube, Facebook, Instagram, and Twitter. Flow-Flow WP add-on supports YouTube, Facebook, Twitter, Instagram, Pinterest, Vimeo, WP Feeds, Tumblr, Foursquare, SoundCloud, RSS Feeds, and Flickr. The developer is working on adding more platform support, but the good part is that you have all major platforms supported by Flow.
Stream Layouts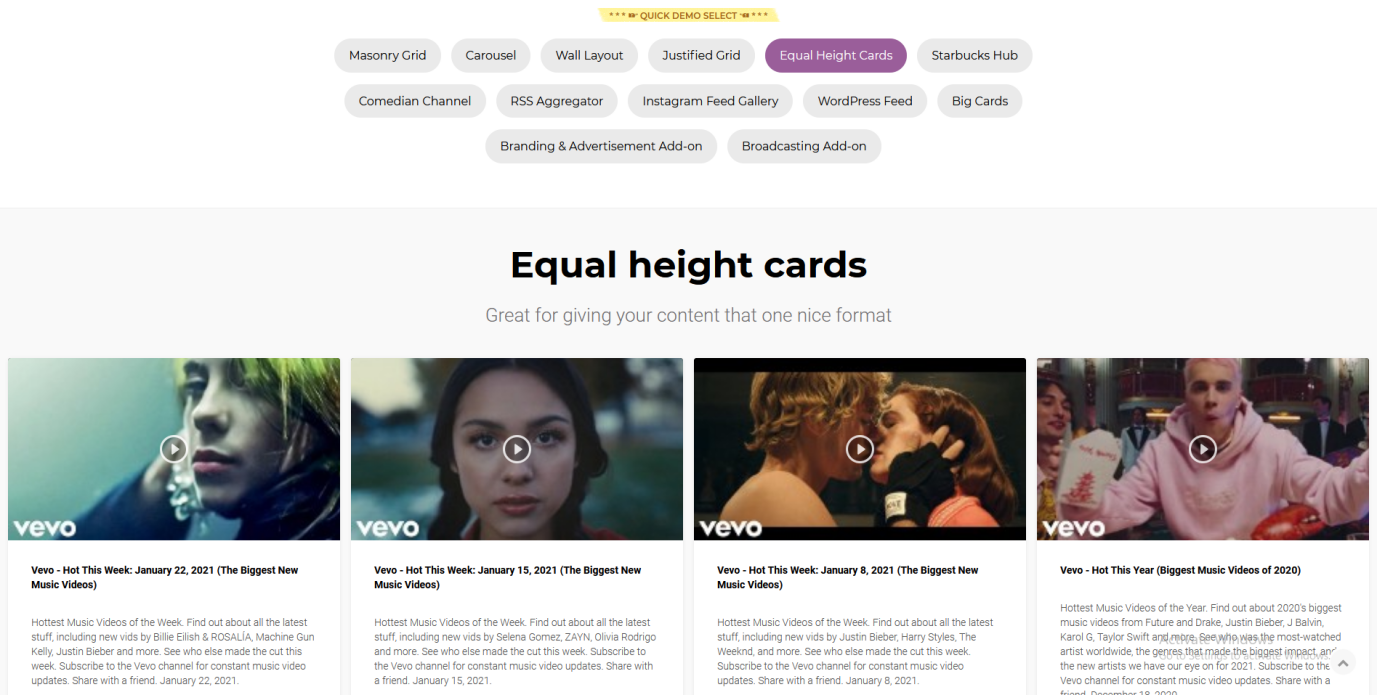 Customers get thirteen layouts in the PRO version and one layout in the FREE version. We loved the number of layouts in the PRO version because it is innovative and looks stunning for a blog. You can select Masonry Grid, Carousel, Wall Layout, Justified Grid, Equal Heights, Starbucks Hub, Comedian Channel, RSS Aggregator, Instagram Feed Gallery, WordPress Feed, Big Cards, Branding & Advertisements, and Broadcasting Add-on. We love the layouts because they stand out and suitable for a wide range of business websites, blogs, and individual WP sites.
Smart Caching & Responsive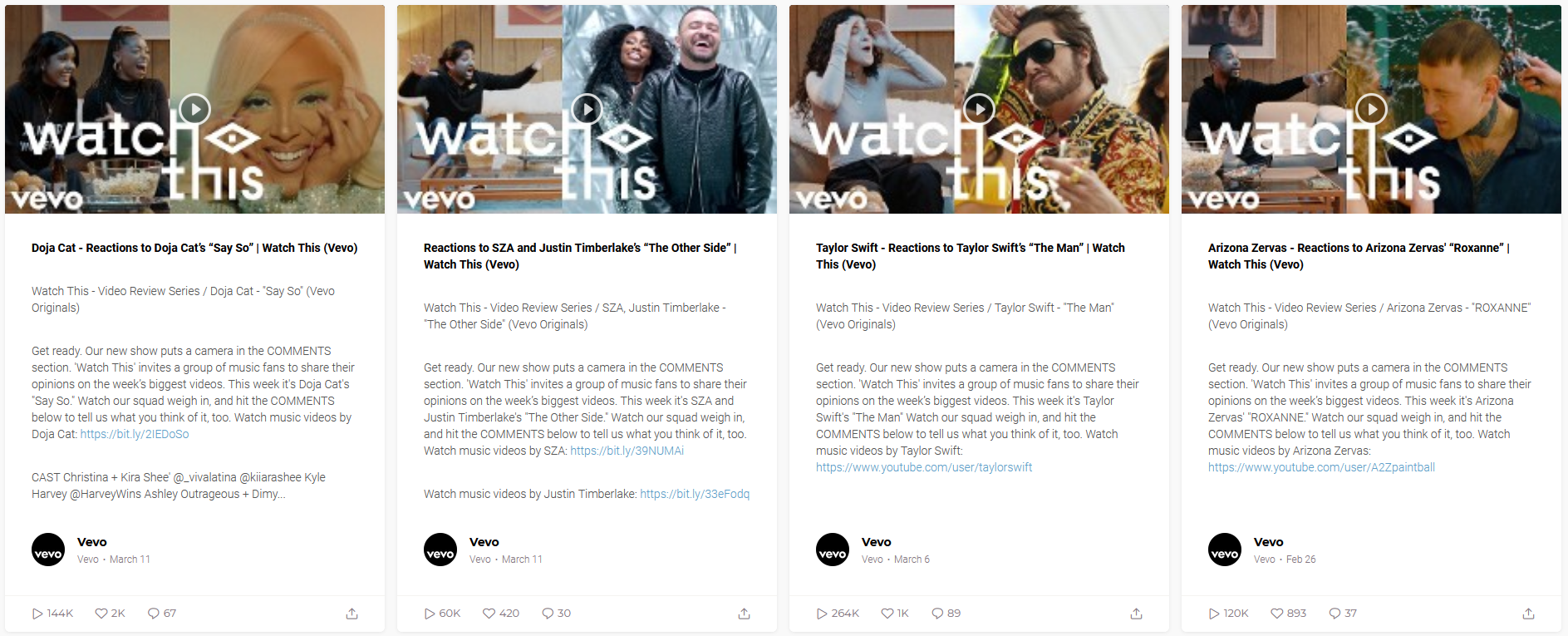 We want performance over aesthetic design because we don't want the visitors to wait for the web page to load. Smart Caching & responsive design are the two aspects that are unrated in Flow-Flow . The Social Stream developers have proved that we can achieve performance and stunning visual appeal without heavy hardware resources. You might be running the WP site on a budget-oriented hosting, and it may not have high-end specifications. It is important to keep the hardware resources lower for blazing fast loading speeds and site performance. The Flow-Flow WP plugin won't increase the burden on the server and will maintain optimal performance throughout the session.
Clickable Options
A very needed feature, where visitors can click on the buttons to reach the social media handles.
Note: Visitors can click to zoom the post and click to view the profile and view it on the platform itself.
Let us take YouTube, for example, where you have video links (views count), like buttons (likes count), comments (comments count), and share buttons.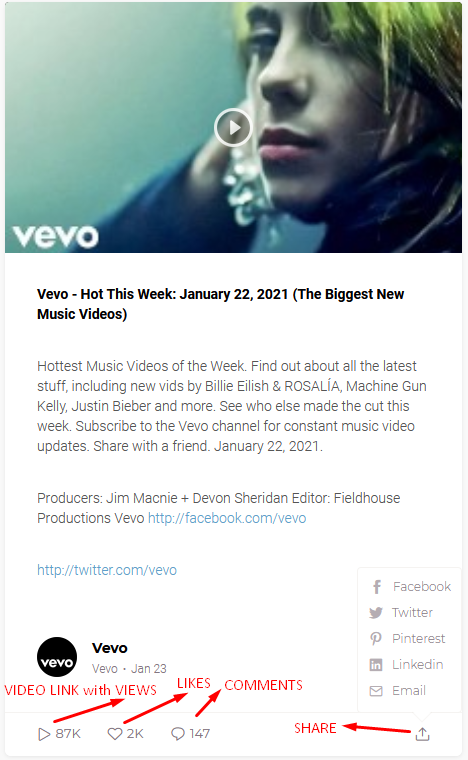 Let us take Facebook, for example, where you have a like button (likes count), share button (shares count), comments (comments count), and you have an additional share button to share it on other platforms.

Let us take Instagram, for example, where you have a like button(likes count), share button (shares count), comments (comments count), and a share button to share on other platforms.

In the same fashion, you have clickable buttons on the posts, and it works smoothly as if it is an official plugin from the social media brands.
Bottom Line
Social Streams brought Flow-Flow to the WordPress administrators, and it is one of the finest add-ons out there. You can connect social media handles to the websites and display the work visually without additional tools. You don't have to create a gallery on the webpage to show off the visual work uploaded on social media handles in HD quality. Let us know what do you think about the Social Streams Flow-Flow WordPress plugin in the comment section below.