Top 5 Best Voice Recognition Software | Reviews & Breakdown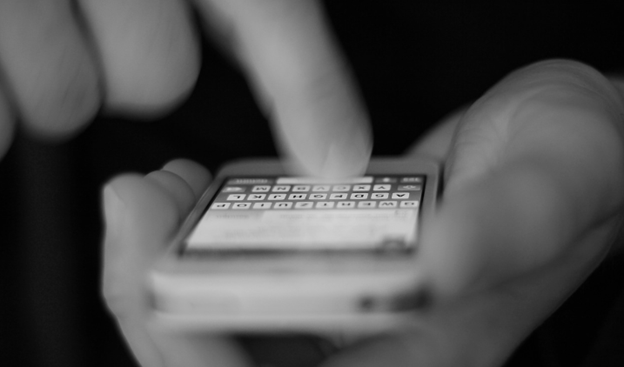 Transcription has long been recognized as a job for humans. However, as technology advances and develops, technologies such as machine learning and AI have been seen to be taking over the voice recognition scene. Whether you're a corporation, or an individual looking to quickly convert your audio to text, finding a trustworthy voice recognition company could be complex. Therefore we've boiled it down to just the top 5 voice recognition software, and in this article, they go head to head!
Google Cloud Vision API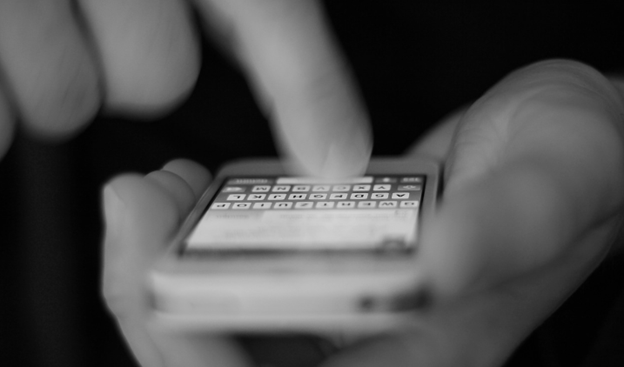 Google Cloud Vision API offers many compelling machine learning services, such as facial detection, image properties, crop hints, object localization, and many more. As one of the tech giants that have been taking over this generation by storm, their services might look attractive, but are they really as beneficial as they seem?
I) Pricing
Standard
(Without Data Logging)
First 60 Minutes: Free
60 Mins-1 Million Mins: $0.006 / 15 seconds
Premium For Enhanced Phone And Video Speech-To-Text
(Without Data Logging)
First 60 Minutes: Free
60 Mins-1 Million Mins: $0.009 / 15 seconds
Standard
(With Data Logging)
First 60 Minutes: Free
60 Mins-1 Million Mins: $0.004 / 15 seconds
Premium For Enhanced Phone And Video Speech-To-Text
(With Data Logging)
First 60 Minutes: Free
60 Mins-1 Million Mins: $0.006 / 15 seconds
II) Notable Features
Global Vocabulary, this allows for 120 languages to be transcripted
Real-Time Streaming Or Prerecorded, this allows you to have your audio transcript in real-time, or from a file
Automatic Punctuation, this allows for accurate and automatic punctuation as a feature
III) For Who?
Google Cloud Vision API offers a wide variety of features, countless languages supported, and a software that's ready for you to take advantage of. Its pricing stands as one of its main selling points, however, if you're looking to tinker with the settings or to customize the software to your liking, you aren't in luck.
Although it stands strong as an easy to use product that streamlines the process whether you're a mega-corporation or an aspiring individual, it isn't necessarily the best as a long-term solution due to its few features and almost zero-customizability.
Score: 2.5/5
Audext
Audext targets a huge spectrum of companies and people alike, who are looking for a simple drag & drop audio transcription software. Many reviews online have stated that the main appeal is its ease-of-use and pricing, which its competitors have yet to beat. With Audext you can transcribe one hour of audio really fast. Servicing many industries across the globe, it is crucial that Audext has the features to support it. Let's take a look!
I) Pricing
First 30 Minutes Free
Per Hour Rates
Charged Plan, US $10.90/Hour
Optimal Plan, US $11.80/Hour
Starter Plan, US $13.00/Hour
Monthly Plans
Plan C, 3 Month Subscription for US $269.70, US $8.99/Hour
Plan B, 3 Month Subscription for US $149.99, US $9.99/Hour
Starter, 3 Month Subscription for US $37.50, US $12.50/Hour
The core difference of the per-hour, and monthly plans, are how often you will be using the service. On a per-hour basis, you'll be receiving a quick & easy-to-use service, while on a monthly plan, you'll be attaining the same service, at a much more inexpensive price.
II) Notable Features
Drag & Drop, perfect for when you're traveling!
Built-In Text Editor, allowing for you to add any necessary edits required
Multiple Billing Plans, providing you with the plans you truly need, based on your usage!
Speaker Identification, equipping you with the right speaker tags
III) For Who?
At first glance, Audext seems to be an effortless, portable, and simple solution, and they provide just that! Some of the main sectors that utilize Audext are, Entertainment/Media, Podcasts, and Education, but realistically its uses are endless!
From its dedicated user base to its online reviews, they can all be a testament to how phenomenal this service is! Having nearly 5 stars on all review platforms, it has long been evident that Audext just works, without having to go through much of a hassle.
Moreover, with affordable pricing, multiple audio formats supported, and even a built-in text editor, you can finish converting your audio to text all in one concise software!
Audext stands as one of the best transcription software to this day, landing it a 5/5 overall score.
Score: 5/5
OpenCV
Launching in 1999, the open-source software has since been hitting many major milestones. Allowing for free access to applications such as facial recognition systems, gesture recognition, motion tracking and many more! The software showcases many prominent features, one of which being it's open-source free to use software for many machine learning and AI-related uses.
I) Pricing
Open-source refers to the software being freely available, and one that allows for its users to modify it. Therefore, it is 100% free and relies on a strong community backing it through donations and other means of income for OpenCV.
II) Notable Features
A strong user base that is dedicated to helping new users, on the forum (link above)
Tutorials, if you have any problems or hurdles to overcome, the tutorial section of the website will be sure to assist you!
100% free to use, love it or hate it, but one thing is for sure; it's free!
III) For Who?
OpenCV has been highly regarded these past years, with many corporations utilizing this free transcription software, it has been on the top of the list for many.
However one of its most remarkable features is its main downfall. As it doesn't require payment, you won't be receiving much support when using the software. If you're a more advanced user, however, than this software is ideal for you.
Otherwise, you might want to look elsewhere for a more straightforward software that converts audio to text at a reasonable rate.
Speechnotes
As a free, highly-rated voice recognition software, speechnotes have been notable for giving its users free access to its program. With numerous features, and an app that does as advertised, it's perfect for personal usage! However, it doesn't fare as well in terms of commercial and professional usage, as its AI isn't as advanced yet.
I) Pricing
Free on all platforms, relying on generous donations from its users.
Or for a small fee of about $5 USD, you can gain access to its premium features.
II) Notable Features
Easy-to-use, it doesn't get any more streamlined than this. Upon entering the website, you can immediately start converting your audio to text in real-time
Free, although there's a premium alternative, you can use its core features through its browser or app for absolutely free
III) For Who?
This software would mainly be for personal-usage. Although not the best in the game, if you're seeking for an accessible, convenient, but free transcription software, this is perfect for you!
Nevertheless, this is mainly targetted at home-based users for their usage, as it isn't as advanced as some of the other services shown in this article. However, if you're using this for that exact purpose of personal usage, you wouldn't be facing much of a problem due to its sheer simplicity.
AmberScript
If you're looking for a software that does automatic transcription, you can easily do so with the help of AmberScript! Giving you both options of humans and machine learning transcription tools, they target both commercial and home-use.
I) Pricing
Automatic Transcription
USD $10/Hour
USD $40/Month (5 Hours)
Human Transcription
USD $2.10 or EUR ⬠1.90/Minute
II) Notable features
Premium support, only for certain price plans. Just in case you face any difficulty!
Two Options, both automation and human transcription!
29 Languages supported
III) For who?
In theory, AmberScript showcases many features for both corporations and personal-use. Upon seeing its online reviews it is evident AmberScript has managed to satisfy many customers with their transcription needs. Having a nearly 100% accuracy rate when it comes to their human transcription services, it is a truly amazing feat that AmberScript has managed to achieve.
One of its main cons is regarding its automatic transcription. As it isn't as developed as others in the business. Therefore, its best you stick with their human transcription services.
Nonetheless, it remains as a near five-star service by many, due to its ease-of-use, various features, and low price!
Score: 4/5
Final Verdict
Commercial Usage: Google Cloud Vision API, Audext
Personal Usage: Speechnotes, AmberScript, Audext
Advanced Users: OpenCV
Free: Speechnotes, OpenCV
Overall Best: Audext
Concluding statement
Choosing the right transcription service is vital especially for a growing company. Even for purposes such as podcasts, entertainment, or even education, attaining the most suitable transcription service is essential. Therefore, you shouldn't be choosing the software based on its prices, but instead based on its uses, features, and complexity, as well as how well it fits your intended usage.