Instagram has become a hugely popular platform for digital marketers and start-up owners to advertise and marketize their products and websites. But do you really know how you can make the most of the Instagram platform for your business? BigBanGram is an effective Instagram Bot which you can use to boost your business through Instagram. Let's see how it works!
People are building their brands by making the most of different types of social media networks including Instagram. In fact, Instagram is the most recommended platform as it carries over a billion daily active users.
What is BigBanGram?
BigBanGram is an auto-bot for the Instagram platform. This platform works automatically to work as an individual for your brand or business. The platform can get you, real followers, real Instagram likes on your posts, real people's comments and many more. Interestingly, the same platform is used for sending direct messages on Instagram.
How does it work?
BigBanGram is a web-based tool and it doesn't require you to download and install its setup file on your laptop or PC. It works over the cloud and doesn't need any specific platform to use it. Once you purchase a suitable plan, you can get full access to its features from anywhere and whenever you want.
BigBanGram- Key Features
Auto-likes, auto-follow and auto-unfollow
Instagram Direct Messages Online
Instagram Comments Tracking Online
Compatible with Multiple Accounts
Easy-to-use platform with simple navigations
Supports multitasking
Post scheduling
User can set up daily limits
These are the main features available on BigBanGram for the premium users. Using this platform is pretty easy, as it doesn't require any special skills. The platform serves an easy-to-use interface which lets anyone use this platform effectively to get what they want on Instagram. Let's see how this platform can be used!
How to use BigBanGram?
BigBanGram is a premium Instagram Bot service to boost your Instagram's performance. The main features of this platform are to gain real Instagram followers, unfollow unwanted profiles, send automatic direct messages, send comments and many other more.
The first thing you need to do is buy a suitable account type for your business. There are many types of premium accounts available on this platform which are designed for different types of users. Make sure you pick a suitable account for your business.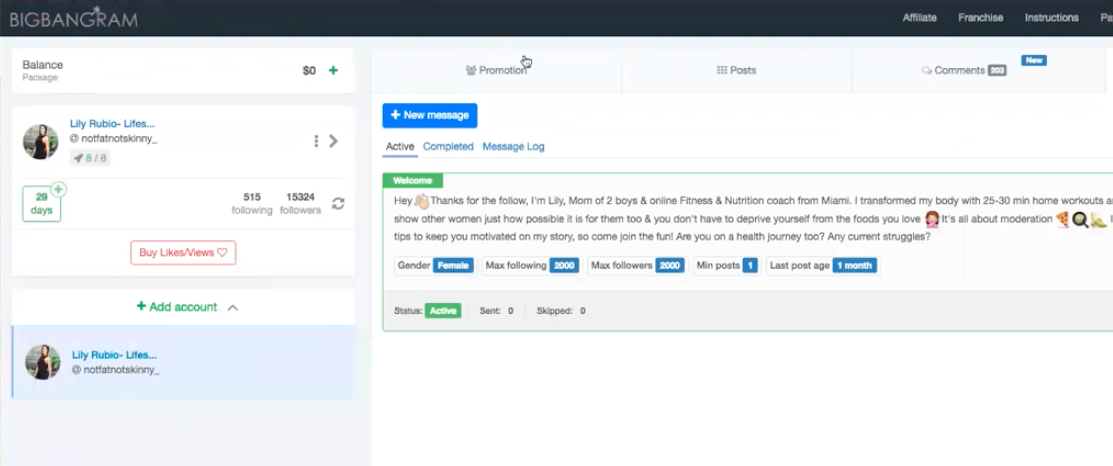 Once you are signed up on the BigBanGram's platform, you will be presented with a Dashboard. The dashboard features different categories and sections which you can use as per your requirements.
On the front-page, there will be three different sections, Promotions, Posts, Comments. You can explore these sections to promote your brand, to post something new or to make comments on your posts. Click the New button to start a new campaign.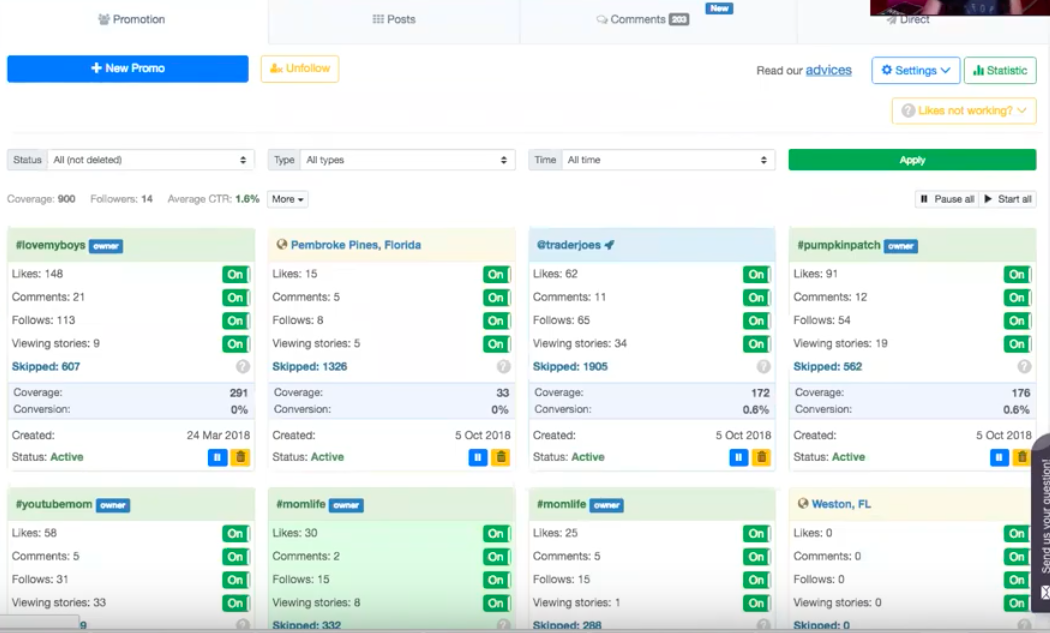 When you select the Add New button, you will be presented with a page with many useful options to filter up to your needs. Just select the suitable option from the list as per your needs and then click the button.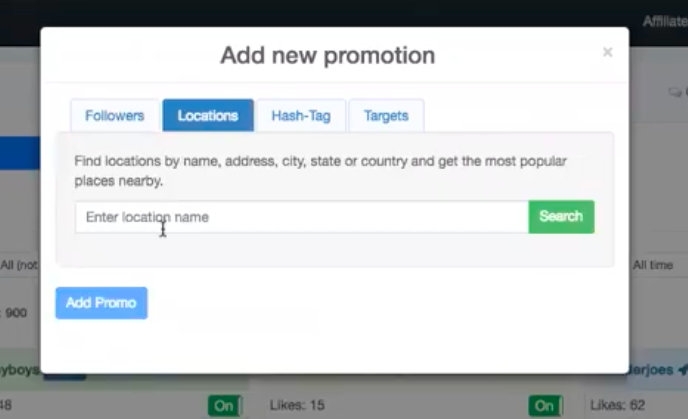 The most interesting thing about this platform is it lets you set up the daily limits for your post. You can use different options available on the page to set up limits as per your needs. You can filter your needs with Gender, Profile type, Age, Max number of followers, the maximum number of posts etc.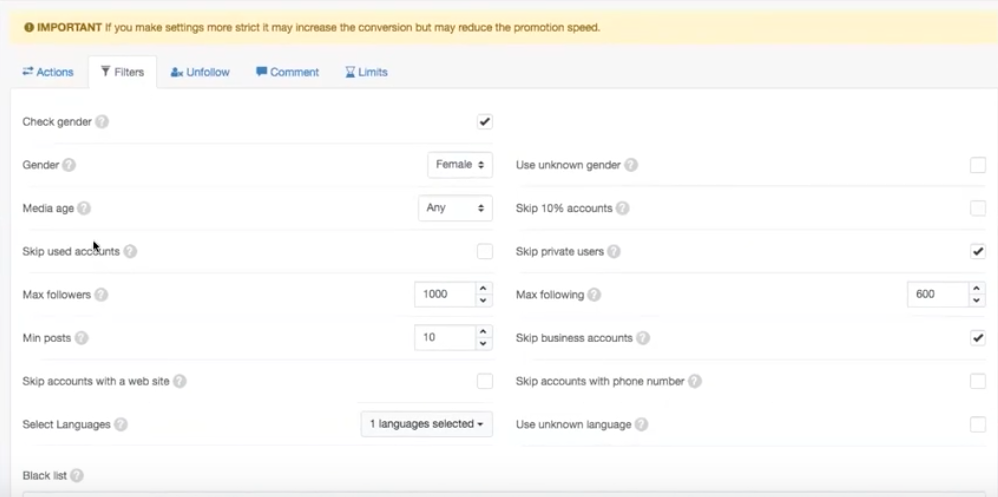 Aside from this, the same platform lets you send Direct Messages to the targeted profiles on the platform. All the options will be given to you to write a message and add Instagram Profile Ids to send a Direct Message in bulk. You don't need to waste your time to promote your brand by using the Direct Message on Instagram manually. Just select the Direct Message option on this platform, add a message and then add multiple Instagram Account Ids.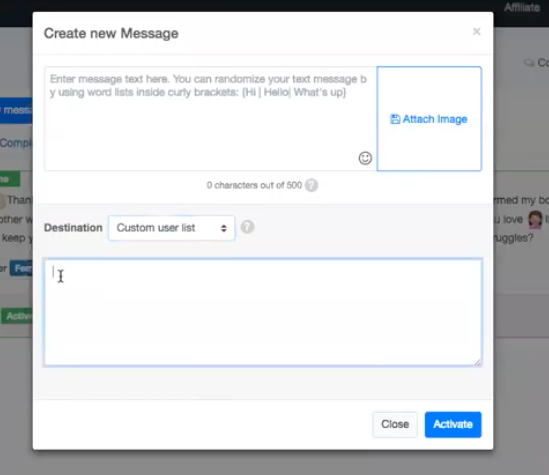 Once you are done with it, just select the Activate button to start sending the message which you just composed. You can also attach an image within the message which will be sent to the selected profiles.
BigBanGram Pricing:
Trial Version: $1 for 3 Days for One Account
Basic Version: $15 per Month for One Account
VIP Version: $85 per Month for One Account with premium services
X2 High-Speed Mode: $22 for up to 22 actions a day
Verdict:
BigBanGram is the simplest Instagram Bot available on the web-platform for Business owners and brands to promote their businesses effectively on Instagram. The features of this tool are very simple and anyone can easily use them as per their needs. You can filter your needs and can select a targeted audience to grow your business quickly.