7 Things to Consider When Selecting a VPN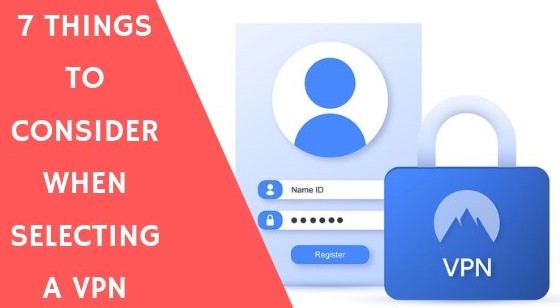 If you have taken a look at some of the previous articles that we have written on the subject of VPNs, then you will know by now how essential it is to have a VPN in 2019. The Internet is getting scarier by the day. Cybercriminals are much harder to find than ones in real life and are running rampant online. Big tech companies are getting more invasive of your privacy and are just a big of a threat to you online as cybercriminals. Maybe even more so, since they can legally get away with harvesting your data.
Or perhaps you are not overly concerned about your privacy online. Maybe the extent of your Internet usage is watching cat videos and Indian guys making pools at 2 in the morning. Not much that cyber criminals or big tech companies can do with that information. Maybe you just want to be able to watch that Australian show that your mate down under recommended to you but you can't watch it because it's region-locked in America. Either way, you're going to need a VPN.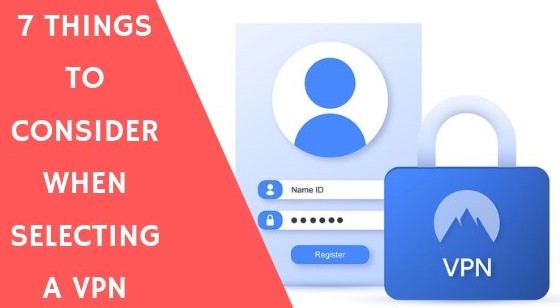 When it comes to VPN services, ExpressVPN and NordVPN are always ahead of the pack and competing for the number one and number two spots respectively. However, although this may be the case, don't think that choosing a VPN service will always come to a NordVPN vs ExpressVPN showdown. There are a number of things to keep in mind when you are deciding which VPN service to subscribe to. Here are 7 of them:
1.    Your primary reason for getting a VPN
The two most common reasons people get VPNs is to help protect their data online and to get around region-locked content. Some VPNs are great for the former, but not for the latter.
Want a VPN service that you can use with your iPhone? Not every VPN works well with Apple devices. Want to use a VPN to access Netflix? Well, Netflix has been cracking down hard on VPN services so you had better make sure that the VPN you choose can ever get past Netflix's security.
Whatever your reason is for getting a VPN, make sure that the VPN that you select is up for the task.
2.    Locations: How many and how effective
Let's say that you are in America playing a video game that is based in Southeast Asia. You've got some insane ping going on so you want to use a VPN to hop onto a SEA server to fix that issue. If the VPN service you chose doesn't have many SEA servers and or the ones that they do have are inadequate, well then that's a problem, isn't it?
Certain countries are better off than others for certain purposes. For this reason, it's ideal to get a VPN service that has a lot of servers. PrivateVPN is an excellent VPN, but the amount of servers PrivateVPN currently has is relatively low. For some people, this might be a problem.
3.    Cost
ExpressVPN and NordVPN are the best VPN services, but they are on a little bit on the expensive side when it comes to cost. Make no mistake: we are NOT suggesting that you cut corners when you pick which VPN service to use. A VPN service is a long-term investment and you should treat it as such.
However, there are several VPN services that get excellent marks across the board, such as PrivateVPN and CyberGhost that are great VPNs and significantly cheaper annually than NordVPN or ExpressVPN (Provided NordVPN and ExpressVPN aren't running any sales on their subscription packages).
4.    Privacy. Does your VPN store logs?
If the primary reason you've decided to get a VPN is for privacy reasons, then your VPN service keeping logs on your activity kind of defeats the purpose doesn't it?
But wait you say! It says right here on the VPN's webpage that they don't store logs. Yeah well, they might be lying. Consumers have done some digging and have found out that dozens of VPNs that claim to not store logs actually do. Make sure the VPN you choose to use doesn't do this.
5.    Connection Speed
Imagine getting yourself a VPN so you can use Netflix while you are abroad in a country where Netflix isn't officially accessible.
You log on to your account, boot up the latest episode of Orange is the New Black, and then you get a buffering screen. So you wait.
And wait.
And wait some more.
Being able to access geo-restricted content isn't as awesome as it sounds if your VPN's connection speed results in your streams moving at a snail's pace. Be sure your VPN has top connection speeds to save yourself from a bit of close but no cigar rage. Keep in mind that things like server location can play a role in how good your connection speeds are.
6.    Kill Switch
If you care about your privacy, then you will want to make sure that you get a VPN that has a kill switch function.
If you are browsing the Internet and your VPN connection goes down, then you and your data will be left completely exposed. A kill switch prevents this possibility from happening. Even if your VPN connection does go out, a kill switch will cut your Internet access until your VPN connection has been reestablished.
7.    Customer Service
If there is one thing that always annoys people about businesses, it's the customer service. Or in most cases, the lack thereof.
If your VPN provider has shoddy customer service, then you might be out of luck in unfortunate situations. Say you use a VPN in order to use Skype to talk with your family when you're in the UAE, but suddenly you're no longer able to access Skype with your VPN. You contact your VPN service provider to try to get some assistance on the matter, but they don't respond or are completely ineffective at helping you. Guess you can't talk to your family anymore.
VPN services are great, but they aren't perfect, so it's crucial that these services have outstanding customer support teams that will respond swiftly to customers and be able to provide them with quality assistance in a timely manner.